It's beginning to look a lot like Christmas – with New Year's following close behind – and I am sure you are already beginning to prepare for get-togethers with your friends and families! As always, I have gathered some delicious (and generally healthy) non-alcoholic holiday spritzers and food pairings I am sure you, and your guests, will enjoy.
This time of year is special because of the ways we reflect on the year and look forward to the year to come. Even if you or a loved one is in recovery from an alcohol use disorder (AUD), you do not have to miss out on the celebrations! Substitute your toasts with these mocktails and enjoy the real reason for the season: the joys of being together.
So, break out your festive glassware, warm your oven, and put on those baking mittens. Happy Holidays, everyone!
Disclaimer: To drink or not to drink mocktails and virgin drinks?
This is a common topic of discussion in addiction treatment and recovery. Some argue that non-alcoholic versions can allow recovering alcoholics to enjoy refreshing, seasonal drinks. Others warn it is flirting with the possibility of relapse.
Whether or not this is helpful or harmful to your sobriety is entirely personal to you! What may be triggering to you may not be triggering to someone else, and vice versa.
With that being said: It is also incredibly important to note that how long you have been in recovery should not affect your decision. You could be a sobriety veteran and know that non-alcoholic versions of drinks are going to push your personal limits.
If you are unsure where you fall on the decision, here are three key questions to ask yourself:
What, if anything, would this drink do for me? The purpose of the drink is key: Do you merely want something refreshing, or is it a source for numbing-out or filling a void? Be honest with yourself; take inventory of your emotions and mindset when considering a non-alcoholic drink.
What is and isn't triggering to me? If knock-off versions of alcoholic recipes leave you longing for the real thing, this may be a sign to find something entirely new that doesn't remind you of alcohol. On the other hand, a virgin version of your past go-to drink may be off-limits, but other virgin drinks may be safe for you.
Am I worried about what other people think? This may be the most difficult question you must answer. If you find yourself wondering what other people think about your non-alcoholic drink, you might need to take a moment of self-reflection. Honoring your healthy choices – to do what is best for your sobriety – is more important than what anyone thinks of you!
Pairings

Non-Alcoholic Winter Sangria
Nutrition facts: This drink contains several types of citrus fruits, which are packed with immune-boosting vitamin C.
Ingredients (Yields 8 servings of 8 oz glasses):
2 oranges
2 grapefruits
1 cup cranberries
16 oz pomegranate juice
1 cup orange juice
2 chai tea bags
(2) 12 oz cans grapefruit flavored sparkling water (LaCroix)
For garnish: anise stars, cinnamon sticks, fresh cranberries
Directions:
Preheat oven to 400 degrees. While the oven heats, slice the oranges and grapefruit, then place on a baking sheet along with the cranberries. Bake for 30-40 minutes, or until the cranberries begin to burst and caramelize.
As the fruits bake, boil together the pomegranate juice and orange juice. Once boiling, pour over the chai tea bags and steep for 5 minutes. Remove tea bags.
Add the caramelized fruit to the liquid mixture, then chill in the fridge overnight, or at least 2 hours. Pro tip: The longer you soak the caramelized fruit, the better!
When you are ready to serve, fill an 8 oz glass half full of the sangria mix. Top the rest of the glass with the grapefruit flavored sparkling water.
Garnish with anise stars, cinnamon sticks, fresh cranberries and enjoy!
Nutrition facts: A traditional hot brown sandwich may be too heavy and filling, but this bite-sized take on the sandwich allows you to enjoy the flavor without getting too full.
Ingredients (Yields 24):
1 and 1/2 cups (5 oz) of finely shredded Parmesan cheese
1 and 2/3 cups of milk
¼ cup butter
3 Tablespoons all-purpose flour
1/2 cup (2 oz) shredded medium Cheddar cheese
1/8 tsp kosher salt
1/8 tsp ground black pepper
4 oz thinly sliced deli turkey (cut into 2 inch squares)
4 cooked bacon slices, crumbled
1/2 cup diced fresh tomato
For garnish: fresh flat-leaf parsley leaves
Directions:
Preheat the oven to 350 degrees. Line two baking sheets with aluminum foil and lightly coat with cooking spray.
Spoon the Parmesan cheese (by the tablespoon) about ½ inches apart onto the baking sheets to form 12 cheese rounds on each baking sheet.
Bake one sheet at 350 degrees for 7 to 9 minutes, or until edges are lightly browned. Then, transfer the cheese rounds to a lightly greased 24-cup miniature muffin pan, and press each gently into to muffin cups to form shells. Repeat this step with the second baking sheet.
Next, microwave the milk in a microwave-safe measuring cup for 30 seconds or until warm. Meanwhile, begin melting the butter in a small saucepan over medium-high heat.
Whisk in the flour to the butter and cook, stirring constantly with the whisk, for 1 minute. Gradually whisk in the warm milk until boiling, stirring constantly with the whisk, for 1 to 2 minutes. The mixture should become thick.
Finally, whisk in the shredded Cheddar cheese, kosher salt, and black pepper. Remove from heat.
Increase the oven temperature to 425 degrees. Begin lining each Parmesan shell with turkey pieces, then top with 1 tsp cheese sauce. Bake for 5 minutes.
Remove from oven and top with crumbled bacon and diced tomato.

Sparkling Raspberry Spritzer
Nutrition facts: Raspberries are high in antioxidants, which help prevent inflammation and damage to your body.
Ingredients (Yields 8 servings):
12 oz frozen raspberry lemonade concentrate
3 cups cold water
1 cup frozen (or fresh) raspberries
1 bottle Sparkling Grape Juice
Directions:
In a small pitcher, mix together the frozen lemonade concentrate and the cold water.
Sprinkle raspberries into an ice cube tray and then slowly pour the raspberry lemonade and water mix over them; allow to set in the freezer. Set the remaining drink mix aside to be used later.
Once the ice cubes have formed, add the raspberry ice cubes to champaign flutes and pour about 1 Tablespoon of the remaining raspberry lemonade in the bottom of each glass.
Top off the glass with Sparkling Grape Juice, and you are ready for a toast!
Nutrition facts: This cheesecake bite recipe provides a lighter option to the traditional dessert without sacrificing creaminess and flavor. You can even substitute other healthy ingredients.
Ingredients (Yields 12 servings):
1 cup of graham cracker crumbs *Substitute with: shortbread, vanilla wafers, or gingersnaps
3 Tablespoons unsalted butter, melted *Substitute with: coconut oil
1 (8 oz) package plain cream cheese, softened
¼ cup plain, nonfat Greek yogurt *Substitute with: flavored yogurt to change the flavor
1 and ½ Tablespoons honey
½ Tablespoon lemon juice
1 tsp vanilla extract
Pinch of salt
Toppings: fresh fruit of your choice, and/or mini chocolate chips or chocolate sauce
Directions:
Spray a mini muffin tin with cooking spray and set aside.
To make the crust, combine the graham cracker crumbs and melted butter in a small bowl and stir well to combine.
Spoon 2 to 3 Tablespoons of the crumb mixture into each mini muffin cup. Then, press down using a small bottle or spoon to help pack it in. Put the pan in the freezer to firm up the crust while you make the filling.
Use a hand mixture or stand mixer to mix together all of the filling ingredients (cream cheese, Greek yogurt, honey, lemon juice, vanilla, salt) until creamy and smooth.
Remove the muffin tin from the freezer. Using a spoon, add about a tablespoon of the cream cheese filling to each muffin cup. Wet your fingers, then press down the tops of the filling to smooth them out.
Top with your desired toppings (fruit, and/or chocolate chips or chocolate sauce).
Cover the mini muffin pan and return to the freezer for 15 to 20 minutes. Allow 5 minutes to thaw a bit.
When ready to serve, loosen the cheesecake bites from the tin with a spoon or knife. Serve and enjoy!

Peppermint Julep
Nutrition facts: Peppermint has been found to be helpful in relieving gastrointestinal upset, such as nausea, indigestion, and heartburn.
Ingredients (Yields 1 serving):
1 oz of peppermint simple syrup
2-3 oz of cranberry Ginger Ale
1 cup crushed ice
For garnish: fresh pine (or fresh mint), candy cane, fresh cranberries, or maraschino cherries
Directions:
Add the peppermint simple syrup to the bottom of a glass, then drop in the crushed ice.
Top the mixture with cranberry Ginger Ale.
Garnish with fresh pine or mint, candy cane, cranberries, or maraschino cherries!
Tangy Fruit Salsa with Baked Cinnamon Chips
Nutrition facts: This fruit salsa is a healthier high-fiber alternative to other common dips served around the holidays.
Ingredients (Yields 2 cups of salsa and 32 chips):
1 Tablespoon sugar
¼ tsp ground cinnamon
4 inch flour tortillas
2 peaches
2 kiwi
1 cup frozen raspberries
¼ cup frozen blackberries
1 tsp lime zest
2 tsp lime juice
1 tsp sugar
Directions:
Start by preparing the cinnamon chips; preheat the oven to 400 degrees.
In a small bowl, combine sugar and cinnamon. Using a small spray bottle, lightly spray the tortillas with water and sprinkle with the cinnamon-sugar mixture.
Use a pizza cutter to cut each tortilla into 8 slices. Then place the wedges in a single layer on a baking stone. Bake for 8 to 10 minutes or until lightly browned and crips. Remove from oven and let cool.
For the salsa, first chop the peaches and slice the kiwi. Add the chopped fruit, blackberries, and raspberries into a small bowl. Next, add the lime zest, lime juice, and sugar and mix gently.
Serve with the cinnamon chips.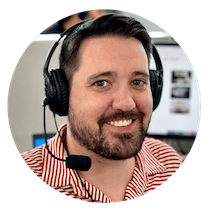 Choose Recovery Over Addiction
We're here 24/7 to help you get the care you need to live life on your terms, without drugs or alcohol. Talk to our recovery specialists today and learn about our integrated treatment programs.