Fall is here, and so are the smells, flavors, and festivities! For those in recovery from alcohol addiction, you might be tempted to think there are seasonal drinks and activities that won't be as fun without the alcohol. This could not be further from the truth!
At Landmark Recovery, we believe in a holistic approach to health: nourishing your body contributes to your healing — from the inside-out. And this does not have to be at the expense of your taste buds!
I've compiled three fall-tastic drink recipes, paired perfectly with delicious (and healthy) finger foods that are sure to be a hit, whether you are having a luxurious night-in by yourself or hosting company.
Disclaimer: To drink or not to drink mocktails and virgin drinks?
This is a common topic of discussion in addiction treatment and recovery. Some argue that non-alcoholic versions can allow recovering alcoholics to enjoy refreshing, seasonal drinks. Others warn it is flirting with the possibility of relapse.
Whether or not this is helpful or harmful to your sobriety is entirely personal to you! What may be triggering to you may not be triggering to someone else, and vice versa.
With that being said: It is also incredibly important to note that how long you have been in recovery should not affect your decision. You could be a sobriety veteran and know that non-alcoholic versions of drinks are going to push your personal limits.
If you are unsure where you fall on the decision, here are three key questions to ask yourself:
What, if anything, would this drink do for me? The purpose of the drink is key: Do you merely want something refreshing, or is it a source for numbing-out or filling a void? Be honest with yourself; take inventory of your emotions and mindset when considering a non-alcoholic drink.
What is and isn't triggering to me? If knock-off versions of alcoholic recipes leave you longing for the real thing, this may be a sign to find something entirely new that doesn't remind you of alcohol. On the other hand, a virgin version of your past go-to drink may be off-limits, but other virgin drinks may be safe for you.
Am I worried about what other people think? This may be the most difficult question you must answer. If you find yourself wondering what other people think about your non-alcoholic drink, you might need to take a moment of self-reflection. Honoring your healthy choices – to do what is best for your sobriety – is more important than what anyone thinks of you!
Pairings

Fresh, Homemade Apple Soda 
Nutrition facts: Apples are high in Vitamin C, which supports a healthy immune system.
Ingredients (Yields 1 serving):
For homemade apple juice*:
4 to 5 large apples from local orchard
2 cups water
*Visit The Spruce Eats to learn how to make homemade apple juice. 
For the apple syrup:
2 cups apple juice* (either your homemade or store-bought apple juice)
1 cup raw granulated sugar
For the apple soda:
⅓ cup apple syrup
¾ to 1 cup club soda, to taste
apple wedge for garnish
Directions:
If making homemade apple juice, follow these steps first.
Next, make the apple syrup. Bring your 2 cups of apple juice to a boil in a medium saucepan and stir in the raw sugar until dissolved. Reduce heat, cover, and simmer for 5 minutes.
Remove from heat, let cool for about 10 minutes.
In a glass, pour the fresh apple syrup over ice. Then, top with club soda and stir well.
For garnish, add an apple wedge. Enjoy!
Prosciutto Wrapped Pears & Blue Cheese
Nutrition facts: Pears are high in fiber and potassium, both of which support heart function.
Ingredients (Yields 12):
2 ripe pears, cored and sliced
3-4 oz package prosciutto
2 oz wedge of blue cheese (or gorgonzola), cut into rectangular slices
Directions:
Cut the slices of prosciutto in half (lengthwise).
Place a piece of blue cheese against the flat side of the pear.
Wrap one strip of prosciutto around the pear and blue cheese. Securite with a toothpick or appetizer skewer.
Serve immediately, or cover and refrigerate until ready to serve. (If refrigerating, rub the pears with a bit of fresh lemon juice to prevent from turning brown.)

Chai Blossom
Nutrition facts: Black tea and spices found in chai tea have anti-inflammatory properties, which can aid in fighting many chronic diseases.
Ingredients (Yields 4 servings):
2 chai tea bags
½ cup sugar
½ cup fresh lime juice
8-12 oz. club soda
4 whole star anise pods
4 lemon twists
Directions:
Combine tea bags and 1 cup boiling water in a small bowl; cover and let sit 8–10 minutes. Add sugar, then stir to dissolve. Discard tea bags and let cool.
Stir chai syrup and lime juice in a pitcher to combine.
Divide among 4 glasses filled with ice and add 2–3 oz. club soda to each.
Garnish with anise pods and lemon twists. Serve and enjoy!
Nutrition facts: Tomatoes contain high amounts of lycopene, which gives them their bright red color. Lycopene is a powerful antioxidant that helps decrease your chances of developing high cholesterol and certain types of cancer.
Ingredients (Yields 28):
28 cherry tomatoes
7 bacon strips, cooked & crumbled
½ cup fat free mayonnaise
⅓ cup chopped green onions
3 Tablespoons grated Parmesan cheese
2 Tablespoons finely chopped celery
2 Tablespoons minced fresh parsley
Directions:
Cut a thin slice from the bottoms of the tomatoes so they can sit flat, then cut a thin slice off the top of each tomato.
Scoop out and discard the pulp, then invert tomatoes onto paper towels to drain.
In a small bowl, combine the bacon, mayonnaise, onions, cheese, celery, and parsley. Spoon the mixture into the tomatoes.
Cover and refrigerate for at least 2 hours. Serve and enjoy!
Nutrition facts: Ginger is an excellent source of antioxidants, which help prevent damage to your body's DNA. Ginger also can help aid in digestion and combats nausea.
Ingredients (Yields 3 cups):
8 oz fresh ginger, peeled and chopped
½ cup fresh lemon juice
⅓ cup agave syrup (nectar) or pure maple syrup
Directions:
Pulse ginger in a food processor to a coarse paste (or finely grate).
Bring ginger and 6 cups of water to a boil in a medium saucepan. Reduce heat and simmer until reduced to 3 cups, roughly 30–40 minutes.
Strain into a large jar and mix in lemon juice and agave. Add more lemon juice or agave, if desired. Let cool, then cover and chill before serving.
Or, you can keep chilled for up to 2 weeks!
Nutrition facts: Spinach is a great source of calcium, which is essential for bone health and signaling between your heart, muscles, and nervous system.
Ingredients (Yields 16):
1 medium onion, finely chopped
1 Tablespoon olive oil
2 garlic cloves, minced
1 pound fresh baby spinach
1 cup (or 4 oz) crumbled feta cheese
¼ cup pine nuts
¼ teaspoon salt & ¼ teaspoon pepper
⅛ teaspoon ground nutmeg
8 slices Italian bread (½ inch thick)
4 teaspoons butter, softened
Directions:
In a large, nonstick skillet, saute onion in olive oil until tender. Add garlic and cook 1 minute longer. Then, stir in spinach and cook until wilted. Drain. Stir in feta, pine nuts, salt, pepper, and nutmeg.
Spread over 4 bread slices, then top with remaining bread to make the sandwich. Spread softened butter on top.
Grill, uncovered, over medium heat until bread is browned and cheese is melted. Turn once after 3-4 minutes.
Cut each sandwich into quarters and serve.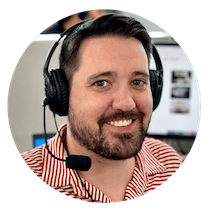 Choose Recovery Over Addiction
We're here 24/7 to help you get the care you need to live life on your terms, without drugs or alcohol. Talk to our recovery specialists today and learn about our integrated treatment programs.