To all the lovers of hearts, red and pink, and sweet treats … You didn't think I would leave you high and dry when it comes to Valentine's mocktail and foodie recommendations, did you? While calling this particular blog entry "nutritious" might be a stretch – or, fudging it – there are ways to substitute healthier options and, of course, practice moderation as you celebrate the holiday of love, affection, and friendship.
If you prefer a how-to video that shows you each step of making the mocktails, be sure to check out Landmark Recovery's Facebook and Instagram @LandmarkRecovery!
Disclaimer: To drink or not to drink mocktails and virgin drinks?
This is a common topic of discussion in addiction treatment and recovery. Some argue that non-alcoholic versions can allow recovering alcoholics to enjoy refreshing, seasonal drinks. Others warn it is flirting with the possibility of relapse.
Whether or not this is helpful or harmful to your sobriety is entirely personal to you! What may be triggering to you may not be triggering to someone else, and vice versa.
With that being said: It is also incredibly important to note that how long you have been in recovery should not affect your decision. You could be a sobriety veteran and know that non-alcoholic versions of drinks are going to push your personal limits.
If you are unsure where you fall on the decision, here are three key questions to ask yourself:
What, if anything, would this drink do for me? The purpose of the drink is key: Do you merely want something refreshing, or is it a source for numbing-out or filling a void? Be honest with yourself; take inventory of your emotions and mindset when considering a non-alcoholic drink.
What is and isn't triggering to me? If knock-off versions of alcoholic recipes leave you longing for the real thing, this may be a sign to find something entirely new that doesn't remind you of alcohol. On the other hand, a virgin version of your past go-to drink may be off-limits, but other virgin drinks may be safe for you.
Am I worried about what other people think? This may be the most difficult question you must answer. If you find yourself wondering what other people think about your non-alcoholic drink, you might need to take a moment of self-reflection. Honoring your healthy choices – to do what is best for your sobriety – is more important than what anyone thinks of you!
Pairings

Raspberry Mocktail
Nutrition facts: Raspberries are rich in polyphenols, which act as antioxidants to protect the body from oxidative damage and stress.
Ingredients (Yields 1):
8 raspberries
1 lime, quartered
8 mint leaves
Sweetener of choice* (suggestions: honey, monk fruit sweetener, or date syrup)
Directions:
Place raspberries, lime, mint, and sweetener (if using) into a glass.
Muddle together for about 1 minute to release the juice from the lime, raspberries, and flavor from the mint. If you don't have a muddler, the back of a wooden spoon or a soup spoon works well!
Top with sparkling water and stir gently.
Add ice to the glass and garnish!
Nutrition facts: Well, there isn't anything healthy about this recipe, but it looks so good and lemon pairs really well with raspberries!
Ingredients (Yields 36):
1 cup butter, softened
½ cup white sugar
2 cups all-purpose flour
4 eggs
1 ½ cups white sugar
¼ cup all-purpose flour
2 lemons, juiced
Directions:
Preheat the oven to 350 degrees.
In a medium bowl, blend together the softened butter, 2 cups of flour, and ½ cup of sugar. Then, press the mixture into the bottom of an ungreased 9×13 pan. Bake the crust for 15 to 20 minutes in the preheated oven, or until it is firm and golden.
In another bowl, whisk together the remaining 1 ½ cups of sugar and ¼ cup of flour. Next, whisk in the 4 eggs and the lemon juice. Pour this mixture over the baked crust in the 9×13 pan.
Bake the lemon bars for an additional 20 minutes.
Remove from the oven, and allow the bars to cool; they will become firmer as they cool.
Cut the bars into uniform 2-inch squares, then serve!

Virgin Cosmopolitan
Nutrition facts: Cranberry juice is high in vitamin C, which aids in keeping your immune system strong and functioning properly.
Ingredients (Yields 1):
3 fl oz reduced sugar cranberry juice* (use low sugar juice for healthier alternative)
1 fl oz lime juice, freshly squeezed
2 fl oz sparkling water
1 fl oz orange juice
Directions:
Place cranberry juice, lime, and soda in a cocktail shaker or similar container (a mason jar works great!). Add plenty of ice and shake gently, just enough to combine.
Pour into a martini glass.
Add a splash of orange juice and serve!
Dark Chocolate Covered Strawberries
Nutrition facts: Dark chocolate is a healthier choice (compared to milk chocolate) as it contains higher amounts of flavanols, which are compounds that have been associated with cardiovascular health benefits.
Ingredients (Yields 12-14)
32 oz package of strawberries
Pack of dark chocolate (80%)
You will also need wax paper!
Directions:
Boil water in a double boiler, then add the chocolate to the top of the boiler. (Or, simply microwave the chocolate in 30 second intervals, stirring in between.) In the meantime, wash and dry the strawberries.
Melt the chocolate slowly over medium heat.
Once the chocolate is smooth, hold the strawberry by the top and roll it slowly in the chocolate to coat evenly.
Allow excess chocolate to drip before placing the strawberry on wax paper. Let sit until the chocolate hardens.
Store the strawberries in the refrigerator until time to eat, approximately 30 minutes. Serve!

Sweetheart Punch
Nutrition facts: While there is not anything healthy about this recipe (It's mainly sugar!), it looks delicious and pairing it with the lower calorie Valentine's snack mix is a good balance.
Ingredients (Yields 4-6):
64 oz strawberry/raspberry lemonade
1 liter lemon/lime soda
1 pint raspberry sorbet
Directions:
Chill the lemonade and soda before use.
Pour the lemonade and soda into a gallon pitcher or punch bowl, then stir well.
Serve the punch into mason jars and top with a scoop of sherbet!
Nutrition facts: This snack mix is relatively low-calorie compared to typical Valentine's day treats, and it can be easily personalized to your preferences.
Ingredients (Yields 12)
1 cup freeze dried strawberries* (check the natural food section at your grocery store)
1 cup yogurt bites
1 cup rice or corn Chex
1 cup pink m&ms
1 cup strawberry fruit snacks
1 cup sour cherry candies
Directions:
Mix all these ingredients in a large bowl and enjoy!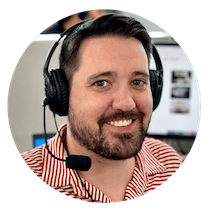 Choose Recovery Over Addiction
We're here 24/7 to help you get the care you need to live life on your terms, without drugs or alcohol. Talk to our recovery specialists today and learn about our integrated treatment programs.