March happens to be both National Nutrition Month and a month with some of the biggest food and drink-centered holidays on the calendar – from Mardi Gras to St. Patrick's Day. Sometimes deciding whether you should drink alcohol can be a challenge. We've got a few tips to help you navigate that.
Whether you're counting calories or looking for non-alcoholic drinks and healthier party foods, then check out the recipes below. They're tasty while offering impressive nutritional value too.
Disclaimer: To drink or not to drink mocktails and virgin drinks?
This is a common topic of discussion in addiction treatment and recovery. Some argue that non-alcoholic versions can allow recovering alcoholics to enjoy refreshing, seasonal drinks. Others warn it is flirting with the possibility of relapse.
Whether or not this is helpful or harmful to your sobriety is entirely personal to you! What may be triggering to you may not be triggering to someone else, and vice versa.
With that being said: It is also incredibly important to note that how long you have been in recovery should not affect your decision. You could be a sobriety veteran and know that non-alcoholic versions of drinks are going to push your personal limits.
If you are unsure where you fall on the decision, here are three key questions to ask yourself:
What, if anything, would this drink do for me? The purpose of the drink is key: Do you merely want something refreshing, or is it a source for numbing-out or filling a void? Be honest with yourself; take inventory of your emotions and mindset when considering a non-alcoholic drink.
What is and isn't triggering to me? If knock-off versions of alcoholic recipes leave you longing for the real thing, this may be a sign to find something entirely new that doesn't remind you of alcohol. On the other hand, a virgin version of your past go-to drink may be off-limits, but other virgin drinks may be safe for you.
Am I worried about what other people think? This may be the most difficult question you must answer. If you find yourself wondering what other people think about your non-alcoholic drink, you might need to take a moment of self-reflection. Honoring your healthy choices – to do what is best for your sobriety – is more important than what anyone thinks of you!
Pairings

Virgin Hurricane
Nutrition facts:
Pineapple juice may help reduce inflammation in the body and strengthen the immune system due to it being high in a group of enzymes called bromelain. These enzymes also have been shown to aid in digestion, specifically the digestion of protein.
Ingredients (Yields 1):
2 oz orange juice
2 oz pineapple juice
1 oz passion fruit juice
½ a lime, juiced
Cherry or lime wedge (for garnish)
Directions:
Shake all ingredients together with ice. Strain into a glass.
Garnish with a maraschino cherry and lime wedge, and enjoy!
Nutrition facts:
Okra is a great source of Vitamin K, which helps your body clot blood.
Ingredients (Yields 4 servings):
1 pound okra
2 Tbsp extra virgin olive oil
Sea salt
Ground pepper
Fresh thyme leaves
Directions:
Preheat oven to 425 degrees F (220 degrees C).
Arrange the okra slices on a foil-lined baking sheet. Drizzle with olive oil and sprinkle with salt, pepper, and fresh thyme leaves.
Bake in heated over for 10 to 15 minutes.
St Patrick's Day Honeydew, Ginger Mojito
Nutrition facts:
The recipe uses a full cup of honeydew, which provides you with over 1/3 of the recommended daily intake for Vitamin C.
Ingredients (Yields 1):
1 cup of cubed honeydew melon
Fresh mint leaves
½ small lime, juiced
Soda water
½-1 oz ginger simple syrup (or, boil and dissolve fresh ginger in 1 cup sugar and 1 cup water)
Ice
Directions:
Liquify the honeydew melon in a blender; add a little soda water to help with the blending if needed.
Muddle a few mint leaves in the bottom of a shaker or glass, then add the ginger syrup, lime juice, and ½ cup of the honeydew puree. Shake the mixture and pour into a tall glass over ice.
Top off the mocktail with soda water and stir gently. Garnish with fresh mint to make it pretty!
Nutrition facts:
Arugula is extremely nutrient-dense. It contains high levels of Vitamin A, which supports eye health, immune function, and other vital functions of the body.
Ingredients (Yields 4 servings, about 1 cup):
6 cloves of garlic, unpeeled
½ cup shelled walnuts
2 cups packed arugula leaves (remove the stems)
½ cup Parmesan cheese
½ cup extra virgin olive oil
½ teaspoon salt
Directions:
Begin by first browning the garlic (in their peels) in a skillet over medium-high heat, until lightly browned, roughly 10 minutes. Remove the garlic from the pan to cool before removing the skins.
Toast the walnuts in a pan over medium high heat until lightly browned. (Or, you can heat them in the microwave on high heat for 1-2 minutes.)
Combine the arugula, salt, roasted walnuts, and raw garlic in a food processor. Hit the pulse button and drizzle-in the extra virgin olive oil.
Remove the mixture from the processor and put into a bowl, then stir in the Parmesan cheese.
Taste test the pesto, and add more ingredients to your liking (to taste).
Serve the pesto with pasta, over freshly roasted potatoes, or as a sauce for pizza!

St Patrick's Day Pear and Thyme
Nutrition facts:
Pears are high in fiber and potassium, which aid in supporting heart function.
Ingredients (Yields):
2 Tbsp pear puree (Your drink will be greener based on the skin color of the pear!)
½ Tbsp fresh lemon juice
2 Tbsp orange, dry
1 tsp thyme simple syrup (or, boil and dissolve 6 sprigs of fresh thyme in 1 cup sugar and 1 cup water in a sauce pan)
Crushed ice
Sparkling mineral water
Directions:
Combine pear puree, lemon juice, orange dry, and thyme syrup in a glass and stir them together.
Next, fill your glass ¾ full with crushed ice, and top-off with sparkling mineral water.
Garnish with thyme and a pear wedge.
Colors of the Rainbow Veggie Tray
Nutrition facts:
The vegetables in this tray are packed with an array of nutrients. The cherry tomatoes contain the powerful antioxidant lycopene; carrots are high in Vitamin A; yellow bell peppers are an excellent source of Vitamin C; Broccoli contains calcium and Vitamin K; and cauliflower is naturally high in many B-vitamins. Not to mention ALL of these vegetables are high in fiber!
Ingredients (Serves 6):
Cherry tomatoes
Carrots
Yellow bell peppers
Broccoli
Cauliflower
Directions:
Arrange your veggies in the colors of the rainbow (red, orange, yellow, green, blue, indigo, violet)! Cauliflower works well as the clouds at the end of the rainbow.

Pomegranate and Rosewater Spritzer
Nutrition facts:
Pomegranates are loaded with antioxidants, which protect your cells from damage and inflammation.
Ingredients (Serves 1):
Ice
½ cup pomegranate juice
¼ tsp rosewater
Lime, squeezed
Club soda
Pomegranate seeds
Directions:
Combine pomegranate juice with the rosewater in a glass that is filled with ice.
Add the squeezed lime juice to the glass and top with club soda to taste.
Garnish the drink with pomegranate seeds and a lime, if desired.
Nutrition facts:
Tomatoes contain high amounts of lycopene, which is a powerful antioxidant that helps decrease your chances of developing high cholesterol and certain types of cancer.
Ingredients (Yields 8 servings):
2 cups cherry tomatoes, halved
10 to 14 fresh mozzarella cheese balls cut into thirds (1, 8 oz package of fresh mozzarella cubed into ½ bites may be substituted)
32 wooden skewers (4-inch skewers)
¼ cup extra virgin olive oil
2 Tbsp balsamic vinegar
¼ tsp Kosher salt
¼ tsp pepper
6 thinly sliced basil leaves
Kosher salt and pepper, to taste
Directions:
Thread onto each of the skewers: 1 tomato half, 1 piece of cheese, and another tomato half. Place skewers in a shallow serving dish.
Whisk together the extra virgin olive oil, vinegar, Kosher salt, and pepper. Drizzle the oil mixture over the skewers, then sprinkle with basil.
Add salt and pepper to taste … then dig in!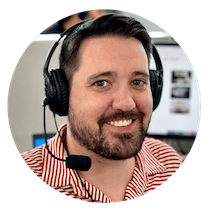 Choose Recovery Over Addiction
We're here 24/7 to help you get the care you need to live life on your terms, without drugs or alcohol. Talk to our recovery specialists today and learn about our integrated treatment programs.