Bradley Cooper's recent directorial debut, A Star is Born, is a film that delivers on all fronts. The performances are intense and realistic. The cinematography captures the intimacy of character interactions and the excitement of live performances. Plus, the soundtrack is full of original songs written by Lady Gaga and Bradley Cooper that have landed on the Billboard charts.
These elements all elevate the film above your average, run of the mill remake, but one aspect that makes the film especially powerful is the way in which addiction, alcoholism, and depression are depicted. At times, the film's portrayal of these things can verge on difficult on to watch because of how unflinchingly real they feel.
This is a minor spoiler for the film, but Bradley Cooper's character, Jackson Maine, plays an alcoholic musician towards the end of his career. The film does an excellent job of portraying Jackson's addiction, especially the ways that it balloons from hidden and perfunctory to overt. There are shots of Jackson quickly drowning painkillers before a performance with a glass of gin, followed later in the film by sideways glances and looks of concern when Jackson finishes a bottle or falls off a couch.
Raph_PH, Glasto17-44 (35547413626) Cropped, CC BY 2.0
From the beginning of the film, the audience can see that Jackson is on a self destructive path. As with many addicts, the signs are all there that something is wrong, but no one wants to intervene as long as Jackson is able to continue performing. I wouldn't call it high functioning alcoholism, but Jackson manages to stay on top of his concerts while off stage he stumbles from drink to drink.
Without getting into the plot details of the film, the rest of the story revolves around Jackson's relationship with Ally, a young singer and performer whom he helps elevate to stardom. Much of the story is about the highs and lows of Jackson's addiction and the way that it affects both of their careers and relationship. It's an authentic portrayal of the disease of addiction and it doesn't pull any punches.
Cooper should be commended for the way he drew from elements of his own past and to create a film that explores the demons of its main characters. A famous actor and now an acclaimed director/producer as well, Bradley Cooper has proven himself to be one of Hollywood's most talented residents. Beginning with his role in The Hangover, to Silver Linings Playbook, American Hustle, and now as the director and leading actor in A Star is Born, Cooper has worked hard to overcome his own demons to achieve fame and success.
"Anytime you're trying to tell the truth you need to go to places and use things that have happened to you."
The multi-talented Cooper has never used interviews as a chance to delve into his own battles with addiction. The first instance the public was aware of his past struggles with substance abuse came in a GQ interview in 2012 when Cooper admitted to being in recovery. In most interviews, Cooper prefers staying on subject for film promotion, but several interviews offer us a brief glimpse into how addiction was affecting Cooper's life.
"I'm sober, and I'm like, 'Oh, I'm actually myself. And I don't have to put on this air to be somebody else, and this person still wants to work with me? Oh, what the fuck is that about?' I was rediscovering myself in this workplace, and it was wonderful.'
Born in Philadelphia in 1975, Bradley Cooper would eventually graduate from Georgetown University with a degree in English, after which he enrolled in a master's degree program at the Actors Studio Drama School in New York City. His first big roles usually saw him typecast as the asshole, the jock, or the shallow supporting actor. His big break was in The Hangover, which endeared audiences to his abrasive charm and good looks and opened the door to bigger roles. However, his rise to fame was not all success and good fortune. Cooper has hinted at his rise in Hollywood exacerbating his own drinking problems.
Chad J. McNeeley, U.S. Navy, Bradley Cooper, July 2009,
marked as public domain, more details on Wikimedia Commons
"If I continued drinking, I was going to sabotage my whole life I would never be sitting here with you, no way, no chance, I wouldn't have been able to have access to myself or other people, or even been able to take in other people, if I hadn't changed my life. No way. I never would have been able to have the relationships that I do."
In a GQ interview, Cooper admits to getting sober in 2004. He doesn't specify how bad his drinking had gotten but he explained that his work and life balance was being put in jeopardy. It never got to the point where Cooper was missing set, but he admits that the quality of his work would definitely have suffered if he hadn't come to a realization.
"I was so concerned with what you thought of me, how I was coming across, how I would survive the day. I always felt like an outsider. I realized I wasn't going to live up to my potential, and that scared the hell out of me."
Today, Bradley Cooper celebrates more than 12 years of sobriety and a career that just keeps on getting better. The star hasn't commented on whether he entered residential treatment in order to get sober, but since getting sober he certainly credits his newfound outlook with bringing more positivity and success to his life. At Landmark Recovery, our patients are provided with the tools, resources, and support they need to find clarity in the fight against addiction. We provide residential treatment, outpatient treatment, and medical detox centers to individuals struggling with a substance use disorder. If your or someone you love is struggling with an addiction, don't hesitate to call our admissions team to discuss drug or alcohol treatment.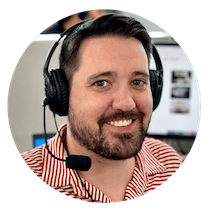 Choose Recovery Over Addiction
We're here 24/7 to help you get the care you need to live life on your terms, without drugs or alcohol. Talk to our recovery specialists today and learn about our integrated treatment programs.