How to Become an Addiction Counselor in Massachusetts
Becoming an addictions counselor can be a life-changing and life-affirming career. If you think this could be your chosen path, you might be wondering how to take the next step.
Now, more than ever, the need for mental health and addictions counselors is at an all-time high. That means that a career as an addictions counselor is both gratifying and desirable.
Read on to find out what it takes to launch a career in addiction counseling in Massachusetts.
National and Statewide Statistics
The BLS (Bureau of Labor Statistics) projects this field's growth at 25 percent between 2019 and 2029. This is significantly faster than related fields.
Data from the BLS also shows that there are approximately 16,100 Substance Abuse, Behavioral Disorder, and Mental Health Counselors in the state of Massachusetts. Massachusetts ranks third in overall numbers—below California and Pennsylvania. But, it also has far from the highest employment rate per thousand jobs at 4.45 and the highest location quotient at 2.31. The pay for these jobs rounds out to a mean wage of about $47,530 annually.
Essential Qualifications
Most Substance Abuse, Behavioral Disorder, and Mental Health Counselor jobs require a bachelor's degree at minimum. But, the educational requirements can vary between facilities. The BLS states that for Substance Abuse and Behavioral Disorder counselors, the academic standard ranges from a high school diploma and certification to a master's degree. They also say that a master's degree and an internship are often required to become a Mental Health counselor.
Here are the educational requirements you'll need to get started on your career path as a counselor:
        Bachelor's Degree. Highly recommended if not required. The degree can be in addictions counseling, behavioral science, psychology, or another related field, and should be taken through an approved education provider.
        Addiction counseling Education. The state mandates 270 hours of education in this field, which can be completed while earning the degree.
        Practicum. The state also requires at least 300 hours of work in a supervised practicum setting. This can also be completed while you study.
After supervised training is complete, aspiring counselors will also be expected to complete 6,000 hours of supervised experience in a clinical setting if they wish to be eligible as a Licensed Alcohol and Drug Counselor (LADC). There are two kinds of LADC certifications:
LADC I: an individual licensed by the state department as an independent counseling practitioner, who can also supervise other counselors.
LADC II: an individual licensed by the state department to practice counseling under the  supervision of a licensed clinician.
It's worth noting that LADC I hopefuls will need a master's or doctoral degree in behavioral sciences. In contrast, LADC II applicants may only need to meet the baseline of a high school diploma.
 Becoming an Addiction Counselor in Massachusetts
On top of these scholarly qualifications, aspiring addiction counselors in Massachusetts also require state licensing. This means taking—and passing—the International Certification & Reciprocity Consortium (IC&RC) examination. In the state of Massachusetts, this program is available exclusively through The Massachusetts Board of Substance Abuse Counselor Certification (MBSACC).
While becoming a mental health and addictions counselor is not always easy, it is certainly a worthwhile pursuit. At Landmark Recovery, we are proud to employ fully-licensed mental health and addictions counselors to ensure our patients achieve the best possible outcome. Reach out today to find out how to join our team.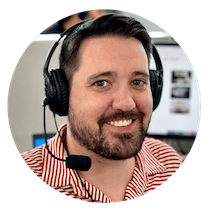 Choose Recovery Over Addiction
We're here 24/7 to help you get the care you need to live life on your terms, without drugs or alcohol. Talk to our recovery specialists today and learn about our integrated treatment programs.