"My job is to help them not be defined by the mistake they made."
– Kim Moore, Addiction Recovery Mentor, Louisville
Staying in long term recovery from substances can be tough,  making a solid support system crucial.
When a person is typically surrounded by others with a substance use disorder, they often lack any positive role model at all. The support of an addiction recovery mentor can be a valuable alternative.
If you've successfully maintained your recovery, have strong moral character, and you're willing to share your story, you could pursue a career as a recovery mentor while helping others to overcome their struggles with substances.
Additionally, if you've overcome substance use disorder as well as a mental health disorder, your recovery journey could significantly help others battling the same dual diagnosis.
Kim Moore is a Louisville recovery mentor who came from a life of drugs and crime. Having managed to stay substance-free, Kim now helps many others to live a new sober life.
What Is An Addiction Recovery Mentor

An addiction recovery mentor is a person who guides others on their recovery journey.
A mentor accompanies a person to meetings and introduces them to substance-free housing. If a person is attending an intensive outpatient program, the recovery mentor checks in with them on a daily basis to ensure they stick to the program.
Other duties include:
Telephone check-ups
Attending court appearances
Signposting people to resources like food banks, employment help, and drug-free housing
Emotional support with all aspects of sobriety
Mentors help people to learn to live a new life and develop relationships with other people in recovery.
An addiction recovery mentor serves as a role model who inspires and demonstrates that it is possible to become substance-free.
Addiction Recovery Mentor Requirements
"I have a real story to tell. I have a Ph.D. from the streets."
– Kim Moore, Recovery Mentor, Louisville.
There are certain criteria required to become a mentor. First and foremost, you must be independently sober in your recovery for at least two years. This means you have attended any detox programs for 2 years.
You also need proven experience of supporting others to stay substance-free. Examples might be a sponsor in a 12-step program like Alcoholics Anonymous or Narcotics Anonymous.
Other criteria include:
A clean driving license so you can drive people to appointments
High school diploma
Be an effective team player
Be willing to share your story with others
Have the ability to communicate on all levels
It may not be necessary to have a high school diploma if you demonstrate exceptional communication and interpersonal skills. Ultimately, a recovery mentor should be effective at leading and inspiring others.
How Long Does It Take To Train As A Recovery Mentor?

To get certified as a National Certified Peer Recovery Support Specialist (NCPRSS), you'll need to have completed a minimum of 200 hours providing recovery support as an employee, or as a volunteer in a peer support group like Narcotics Anonymous. This will need to be verified by a supervisor.
If you attend a hourly peer support group as a recovery mentor five times a week, you can achieve this in 40 weeks.
You must also prove that you've attended 60 hours of peer recovery training. 48 of these training hours must cover:
Documentation
Family education
Case management
Crisis management
Recovery-Oriented Systems of Care (ROSC)
Culture awareness
Pharmacology
The training also includes 6 hours of ethics education and 6 hours of HIV/pathogen training.
Depending on timing, you could be up and running as a recovery mentor within about a year.
To be an effective addiction recovery mentor, you'll need empathy and insight into the life dynamics of a person with a substance use disorder.
If you possess the life experience and communication skills you could be getting paid to help hundreds of people in the fight against substance use disorder.
Not only will you be helping others it will give your life new meaning and a sense of purpose. This will consolidate your own recovery and help our communities to become healthier and safe at the same time.
What To Do Next
If you're in Louisville, Kentucky, you can get more information on training at the Kentucky Cabinet for Health and Family Services here.
In Oklahoma City you can train to become a Peer Recovery Support Specialist with Oklahoma Department of Mental Health and Substance Abuse Services.
This is a golden opportunity to share your own successful recovery with others and help others learn to take a positive new path.
For any further information, call the friendly Landmark Recovery team today at 888-448-0302.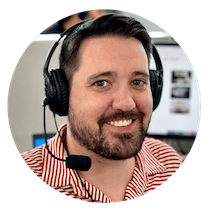 Choose Recovery Over Addiction
We're here 24/7 to help you get the care you need to live life on your terms, without drugs or alcohol. Talk to our recovery specialists today and learn about our integrated treatment programs.