According to research, Massachusetts has a big problem. Despite being the seventh smallest state in the country, it has America's eighth biggest drinking problem. The biggest cause behind alcohol abuse in Boston is binge drinking.
The CDC defines binge drinking as consuming a certain number of drinks in two hours. For men, that number is five; for women, it's four. This pattern results in the individual's blood alcohol concentration meeting or exceeding the legal limit of impairment—defined as a BAC of 0.08 percent. But despite four and five drinks being the definition of binge drinking, most binge drinkers don't stop there. Most end up consuming around seven drinks per binge. Heavy drinking, meanwhile, is defined as consuming eight or more drinks per week for women, or 15 for men.
Massachusetts Under the Microscope

In the USA, the national rate of adults that binge drink is 16.2 percent. In Massachusetts, the rate goes up to a remarkable 21.2 percent, exceeding the average national rate by a landslide. According to a 2013 Prevention Status Report, "excessive drinking results in 1,525 deaths and 41,501 years of potential life lost each year in Massachusetts."
Massachusetts also claims the top spot for the state with the highest percentage of underage drinking. According to research analyzed by American Addiction Centers, almost 29 percent of Massachusetts minors between the ages of 12 and 20 consume alcohol. This is especially dangerous for youths, as their brains aren't fully developed yet, making them more vulnerable to quick intoxication and risky behaviors.
Upon closer inspection, it's the residents of Boston who are doing a lot of the heavy lifting (or drinking) when it comes to Massachusetts' raised statistics. A 2012 survey by the Daily Beast found Boston to be the hardest-drinking metropolitan city in America for the second year running. The Bostonian population study classified 20.1 percent of residents as binge drinkers, and 7.4 percent as heavy drinkers.
The Effects of Excess
The Daily Beast survey jokingly touts Boston as one of "the drunkest cities in America," and other outlets followed suit. Levity aside, alcohol misuse and abuse is nothing to laugh about. Consuming excessive amounts of alcohol causes a range of difficulties, from short-term symptoms to chronic dependence with long-term health effects.
The immediate short-term symptoms of excessive drinking include extreme drunkenness, which leads to risky decision-making and dangerous behaviors, hangover, unconsciousness, and even alcohol poisoning. Impairment may lead drinkers to make poor decisions, including driving under the influence, using other substances, or engaging in unsafe sex.
Long-term heavy consumption contributes to conditions such as cancer, liver disease, high blood pressure, heart disease, stroke, and degenerative physical and mental health conditions. Alcohol addiction is a disease that many spend a lifetime struggling to overcome.
And while misuse and abuse of alcohol aren't quite the same as an addiction to alcohol, excessive drinking is still deadly in its own right. It may also become a stepping stone to more dangerous drinking behaviors.
If you or a loved one struggle with  addiction or alcohol abuse in Boston, Massachusetts, reach out to Landmark Recovery today. It's easy to get started; we're here to help, and we genuinely care.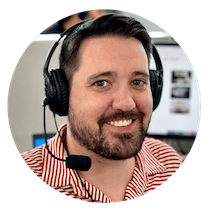 Choose Recovery Over Addiction
We're here 24/7 to help you get the care you need to live life on your terms, without drugs or alcohol. Talk to our recovery specialists today and learn about our integrated treatment programs.