Kentucky's economy thrives on the production of alcohol. Nearly 95% of the world's bourbon is produced in the Bluegrass State. Similarly, one-third of that is produced in Louisville, Kentucky's largest city. Although Louisville benefits from $9 billion annually in bourbon revenue, many people in "Derby City" struggle with alcohol abuse, which has taken lives and hurt the economy. Louisville ranks among the top-10 cities in the United States for alcohol-impaired driving deaths. Consequently, traffic deaths in Kentucky cost the state $1.06 billion in medical and work loss in 2018.
Less than 10% of adults in America with drinking problems receive treatment for alcohol use disorders. Therefore, Landmark Recovery of Louisville is here to buck that trend. Our rehab centers use evidence-based treatment programs to help our patients overcome alcohol addiction. We can equip you or your loved one with the tools to achieve the goal of long-term sobriety.
How often are people drinking in Louisville? 
Binge drinking, a type of excessive alcohol use, is more common in Kentucky than in most states in America. For example, Kentucky had the third-highest binge drinking rate in the United States in 2018. Meanwhile, Louisville residents had a higher rate (18%) of binge drinking than any other city in Kentucky.
But as people get older in Kentucky, binge drinking tends to decrease. According to one 30-day report, the rate of binge drinking for Kentuckians ages 50-64 was 9.3%, compared to 3.4% among people over the age of 65.
Alcohol-related accidents in Louisville
Excessive alcohol use is an issue in Louisville that has led to hospitalizations, alcohol-related crashes and deaths. From January 2015 through June 2017, there were alcohol-related hospitalizations in every ZIP code in Louisville, with more instances in the west and southwest.
Some Kentucky residents even admitted to driving after drinking too much. As a result, alcohol-impairing driving deaths accounted for 20.5% of the total fatalities in Kentucky. Especially in Louisville, which has the 8th-highest percentage (31.3%) of alcohol-impaired deaths in the country.
Treating alcohol addiction in Kentucky 
In Kentucky, among residents 12 years or older with alcohol dependence or abuse, about 15,000 individuals  (8.2%) per year received treatment for their alcohol use from 2009–2013. This is one of the reasons why Landmark Recovery's mission is to save one million lives over the next one hundred years. Alcohol addiction is a disease and seeking help is not weakness.
Learn more about alcohol rehab in Louisville
To learn more about how Landmark Recovery of Louisville can help patients battle alcohol abuse, call 888-448-0302 and speak with a recovery specialist. Our staff will guide you through the admissions process or give you more information on battling an alcohol use disorder.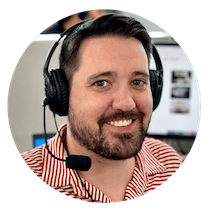 Choose Recovery Over Addiction
We're here 24/7 to help you get the care you need to live life on your terms, without drugs or alcohol. Talk to our recovery specialists today and learn about our integrated treatment programs.