Addiction experts in Kentucky are increasingly concerned about the rising prevalence of alcohol delivery services. People drinking at bars is its own issue, but no one will cut you off at home. The Kentucky General Assembly is one of many state legislatures in the U.S. to legalize alcohol delivery as a service. Since it was legalized, the service has proliferated. This could end up feeding problem use. 
Louisville Alcohol Delivery on the Rise
Alcohol delivery has been legal in Kentucky since 2017. In order to deliver alcohol to a residence retailers must obtain the proper package license. They can deliver alcohol to legal consumers in what are called "wet territories." These are counties or municipalities in which alcohol sales are legal. 
The same year delivery options were legalized, a liquor store brand with two stores in Louisville seized the opportunity. Party Mart promptly announced in July 2017 it would start offering an alcohol delivery service. They used a Boston-based alcohol delivery app called Drizly, which advertises it can deliver in under an hour. 
Less than a year later, Liquor Barn – another liquor store chain – opted to offer the same service. They were just the beginning. As of April 2020 with the advent of quarantine culture, the Louisville Metro area had at least 12 restaurants offering on-demand alcohol, too. These included franchises like Drake's and breweries like Monnik Beer Co. 
Alcohol Delivery and Alcohol Use Disorder
The simplest way to explain the problem is that alcohol access becomes too easy. It's already not a controlled substance federally. The only controls over alcohol are market controls, which have historically included patrons' need to physically go shop for and purchase alcohol. Many states still regulate what days and times people can purchase alcohol.  
"Consumers are able to shop for alcohol on their phone or on the Internet and have it delivered just like they do essentially every other area of their life," explained Nick Rellas, Drizly CEO, when Kentucky lawmakers were still deliberating over whether or not to legalize home delivery.
The ease of access, some experts say, could present a problem. The idea is that making it easier to drink at home increases the likelihood of problem drinking in areas where alcohol delivery's legal. Dr. Rachel Cox is an assistant professor at the MGH Institute of Health Professions. Cox attests to linkage between alcohol on-demand and alcohol abuse. She adds that the trend is likely to send more people to addiction treatment for alcohol use disorder. 
"There is a higher risk of danger for people who are drinking at home," Dr. Cox said. "I've definitely seen more patients self-reporting behaviors in terms of increased alcohol use." 
Risks of Drinking Alone
Research shows that the circumstances in which people drink are almost as important as how often they drink. One study published in Current Directions in Psychological Science, a peer-reviewed journal, investigated the causes of alcohol use disorder. The 2021 study – hosted now in the National Library of Medicine – focused on comparing social consumption to solitary consumption (i.e. drinking with company versus drinking alone). 
The study attributed solitary drinking to negative emotionality and introversion or social discomfort. It listed risk mechanisms for drinking alone as well. These involved drinking to cope with negative emotions, the belief that alcohol decreases negative emotions and the need to mitigate social anxiety by being alone. 
The study, of course, acknowledges that data links both social and solitary drinking to problem use. Nevertheless, adolescent and young-adult drinkers have been known to consume more alcohol than their social-drinking peers according to a 2018 study published in the Addiction Behavior journal.  
In fact, the most problematic rate of use in terms of correlation with the development of alcohol use disorder is "engaging in occasional (typically ~25% of the time) solitary drinking" according to the 2021 Current Directions study.  
Do I Need Professional Rehab for Alcohol Use Disorder?
Medical professionals recommend getting professional help for alcohol detox. Thereafter, you should ideally already be in a place where you can receive targeted treatment. At Landmark Recovery, you get that professional help for every aspect of detox and rehab, even your dietary needs. 
 If you or someone you know is struggling with alcohol use disorder, visit Landmark Recovery online or call 888.448.0302.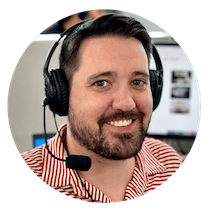 Choose Recovery Over Addiction
We're here 24/7 to help you get the care you need to live life on your terms, without drugs or alcohol. Talk to our recovery specialists today and learn about our integrated treatment programs.