Every year, millions of students are exposed to and affected by alcohol on college campuses.
We often see college drinking portrayed comically in movies and on TV, and it seems as though drinking alcohol is an integral part of the college experience.
The truth is that excess drinking has serious consequences for everyone, and it's vital that college students and their loved ones are fully informed about alcohol.
Facts About Alcohol Use Among College Students

Each year, the Substance Abuse and Mental Health Data Archive conducts surveys to gather information regarding drug and alcohol use in the US. The National Survey on Drug Use and Health (NSDUH) gives the federal government and individual states insight into the state of substance abuse and addiction so that they can meet the needs of the populace.
Young adults attending college or university are almost twice as likely to drink alcohol when compared to their peers who are not in school.
Over half of full-time university students in the United States reported that they drank alcohol within the last month, with almost 40% reporting that they engaged in binge drinking (drinking more than five drinks in a single occasion). The majority of binge drinkers are college-aged, and many students reported drinking twice the binge-qualifying amount.
Reasons For Excessive Drinking in College
While there are plenty of reasons college students choose to imbibe, the main reason is probably peer pressure.
Leaving home and attending college is the first time many young adults are faced with living on their own terms. Research has shown that the first 6 weeks of a college student's freshman year are a critical flashpoint.
Due to social and academic pressures at college, many students turn to alcohol and this can lead to harsh consequences.
Risks and Consequences of Alcohol Abuse

There are many dangers involved with drinking, especially when drinking to excess.
Here are just a few statistics when it comes to alcohol and college students:
       

Each year, nearly 2,000 college aged students die from injuries related to alcohol, and over half a million more are injured

       

Nearly 100,000 students report being sexually assaulted or raped when alcohol is involved

       

700,000 students will be physically assaulted by a student who has been drinking

       

Those who are drinking are more likely to commit crimes including battery, kidnapping, and homicide

       

Beyond this, excessive drinking can make it difficult to get to class or do well academically
Dangers of Binge Drinking
As mentioned, binge drinking is an extremely common issue among college students. Excessive binge drinking can lead to the development of an alcohol use disorder (or alcoholism) which can have devastating effects. The 2017 NSDUH reported that 9.6 percent of college students met the criteria for having AUD.
Drinking to excess can trigger many health problems like liver disease and cirrhosis. Drinking too much can also damage your brain and organs and increases the risk of death.
Alcohol Poisoning
As with almost anything, you can overdose on alcohol.
This can be extremely dangerous as alcohol depresses the central nervous system, and it affects the heart, breathing, and body temperature.
Symptoms
Typical signs of alcohol poisoning include:
       

Confusion

       

Low body temperature

       

Pale skin

       

Seizures

       

Slowed breathing

       

Unresponsiveness or unconsciousness

       

Vomiting
These symptoms must be treated right away or they could be fatal.
University Alcohol Poisoning in The News

Across the country, multiple students have died as a result of alcohol poisoning, and Oklahoma is no stranger to this sadness.
Alcohol poisoning at Oklahoma colleges has claimed the lives of several students over the years, including Blake Hammontree at OU, Matthew Cavazos at OSU, and many more throughout the state. Many of these deaths have been attributed to frat house party traditions.
How Universities Have Responded
To try and get a handle on the issues, Oklahoma universities have responded in a variety of ways.
OU and OSU updated their student policies to include new rules governing alcohol use among students, including a "Three Strike Rule".
OU created a SafeRide taxi program to give students a safe method of transportation, and this resulted in a drastic decrease in the number of DUI charges among students.
Universities have hired trained drug and alcohol abuse counselors for students, and they have worked to develop relationships with local treatment centers.
What To Do Next
To reduce the risk of alcohol poisoning, it's imperative that students reduce the risk of binge drinking. Unfortunately, many people don't know where to start tackling this issue.
Thankfully, we do.
At Landmark Recovery of Oklahoma, we understand the challenges faced by college students, and we want to help them succeed. So, if you or a loved one is experiencing issues with substance abuse or seeking help after being treated for alcohol poisoning – please contact us today! We are standing by, waiting to help you so call 888-448-0302.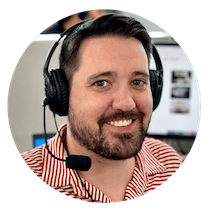 Choose Recovery Over Addiction
We're here 24/7 to help you get the care you need to live life on your terms, without drugs or alcohol. Talk to our recovery specialists today and learn about our integrated treatment programs.