Living with chronic pain is difficult at the best of times, but as the coronavirus pandemic drags on, chronic pain can be downright debilitating. Under normal circumstances, many would turn to the advice and care of their primary physician. But the current situation is far from ordinary, which leaves many pain sufferers to try and cope in the best way that they can. 
It probably comes as no surprise that individuals are trying to avoid doctor's offices and other care facilities like… well, the plague. According to a survey, one in three Massachusetts residents has admitted to actively avoiding going to the doctor or dentist out of fear of contracting COVID-19.
In the interim, people are turning to drugs and alcohol to try and dull their pain. We already know that the pandemic has had a devastating effect on mental health and substance abuse. Amid attempts to numb and alleviate feelings of stress, boredom, and isolation, drug and alcohol consumption is on the rise.
Self-Medicating in Massachusetts
But what about the folks who require medication to help treat their physical, rather than mental and emotional distress? It turns out, these individuals are also seeking pain relief from alcohol and drugs that were not prescribed by a physician. Those in pain will go to great lengths to feel better, even if that means self-medicating.
Unfortunately, self-medicating to treat pain is problematic for a whole host of reasons. Overconsumption of alcohol or drugs of any kind can lead to increased tolerance. To continue getting the pain-numbing effects, an individual will end up having to take more and more of the substance. The underlying condition is not being addressed, and now there may be another issue to manage: substance abuse and addiction.
Telemedicine and Other Options
However, the pandemic should not prevent you from seeking medical help. For those concerned about the spread of COVID-19 through doctor's offices and local clinics, there are other ways to get medical attention in Massachusetts.
It is possible to get quality care right from the comfort and safety of your own home, thanks to Telehealth. With all the logistical difficulties posed by the pandemic, medical offices, like all other service providers in the nation, have been forced to pivot their model of care. Many now offer virtual appointments, where you can chat with your doctor or clinician online or on the phone. 
Sometimes, avoiding pain can feel impossible. On the other hand, managing it is possible and is now safer and simpler than ever with the help of remote care. Telehealth allows you to check in with your doctor, regulate your pain with medicine and other therapeutic methods, and ensure that your prescriptions are safely managed.
Getting the Help You Need in Boston
The pandemic shouldn't prevent you from receiving quality healthcare, and you shouldn't need to turn to illicit drugs to manage your pain. If you or a loved one struggles with substance use during this difficult time, there is help here for you. Reach out today to learn more about how we help.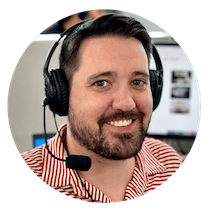 Choose Recovery Over Addiction
We're here 24/7 to help you get the care you need to live life on your terms, without drugs or alcohol. Talk to our recovery specialists today and learn about our integrated treatment programs.