Could a plant-based diet help people recover from drug or alcohol addiction? That's the question researchers from Northern Arizona University set out to answer in a clinical trial called the INFINITE Study. Nutrient deficiencies are common in people entering addiction treatment centers.
Recommended: How Food Can Help Your Mood in Early Addiction Recovery
Standard treatment for substance use disorders rarely incorporates dietary intervention. The purpose of the INFINITE Study was to explore how nutrition might influence early recovery outcomes. Participants were split into two groups, with half on a whole food, plant-based diet (WFPBD) and the control group on a standard diet. This pilot study, conducted at Infinite Recovery in Austin, Texas, examined the impact of nutrition support during treatment over a 10-week period.
As a registered dietitian, I'm here to help you decipher the findings of this study and help you understand the benefits of a whole-food, plant-based diet for people in recovery from a drug or alcohol addiction.
Study materials and methods
The INFINITE Study used the following components for the pilot study:
Participants

: 33 patients

Total time of study

: 10 weeks

First intervention period:

Three weeks of residential treatment

Remaining period

: Seven weeks in outpatient treatment

Location

: Infinite Recovery Drug Rehab, located in Austin, TX

Test group

: 16 subjects self-selected a whole-food, plant-based diet (WFPBD)

Control group:

17

subjects self-selected the standard regular diet served at the treatment center

Weekly nutrition lessons:

Subjects in both groups received weekly nutrition education lessons. Topics included nutrition science, dietary behavior change, anti-diet education and nutrition for planetary health

Mental health assessments:

Subjects were given mental health assessments at the start of the study to establish a baseline, then at week 3, and again at week 10
Study results show improved mental health
According to the pilot study, every participant noticed positive trends in their mental health regardless of the diet they were on. While there was no major statistical significance between the two diets, the test group who ate a WFPBD did show more improvements in self-esteem and resilience compared to the control group that ate a regular, standard diet. This is the first time that diet quality has been associated with resilience, according to the researchers.
Recommended: How Substance Use Affects Your Appetite
The study also opens doors for further research in the recovery world. Resilience, the ability to push through tough times, is vital in addiction recovery. The study suspected that the WFPBD contributed to resiliency because it "supported them in preventing low moods and poor self-image that might trigger a downward emotional spiral and leave them more susceptible to relapse."
Impact of plant-based diets
One study participant said staying disciplined with the plant-based diet showed them they could maintain healthy habits, which boosted their confidence and self-image.
"[The plant-based diet has] woken up something, some pent-up ambition I've had inside," the participant said. "Something I thought used to be unimportant as food, [I see that] it's extremely important today because it's symbolic of something bigger."
Let's discuss some of the INFINITE study's pros and cons, from a dietitian and nutrition perspective.
Benefits of nutrition in addiction recovery
From a dietitian's standpoint, it makes sense why Infinite Recovery chose to test a plant-based diet. People living with substance use disorder (SUD) have increased risks for multiple comorbidities of the heart, liver and other organs, all of which can contribute to nutritional deficiencies and increase mortality. Choosing a whole-food, plant-based diet has been shown to help these comorbidities. 
Additionally, the test group was likely consuming a diet higher in fiber and whole grains, and lower in saturated fat, sodium and added sugar—diet components correlated with improved depressive and anxiety symptoms.
Limitations of diet
There are some limitations to this study. While they weren't raving on the specifics of their diet, the control group who ate standard, regular meals still reported increased energy among other positive outcomes. Many people struggling with active addiction don't properly nourish their bodies and often prioritize substances over food. This could suggest that the increase in energy both groups experienced likely had more to do with the sheer increase in macro and micronutrients that the participants didn't get prior to entering treatment rather than the types of diets themselves.
Other study limitations include the small sample size (33 participants) and the fact that the study was confined to one treatment facility. The treatment center was also providing addiction recovery programming services during the 10 weeks of the study, which would have been unethical to remove from the treatment program, so it isn't possible to measure which of the positive effects the patients experienced were due to their diet alone.
A hopeful future for studying nutrition's role in addiction recovery
Overall, this study was a fantastic start in testing just how important proper nutrition can be in addiction recovery, but there is a long way to go if we want to get more concrete, repeatable results. There is limited research on nutrition and SUD in general. The research we do have, however, highlights the benefits of nutrition education and intervention during addiction treatment.
Should you choose a plant-based diet during recovery?
This study didn't provide us with a concrete answer on whether plant-based diets are the secret to maintaining long-term recovery, but it did provide us with a better understanding of how truly important proper nutrition is during this time. The reality is that any focus on your nutrition during treatment and recovery will likely provide some benefits. The level of nutrition intervention you want to take, however, is up to you. You might start to focus on increasing your intake of real, whole foods or you might just want to focus on eating regularly scheduled meals. Regardless, you should always start by ensuring your basic nutritional needs are being met before making any major changes to your diet.
4 tips for starting a plant-based diet
If going plant-based is something you're interested in, whether you just want to incorporate meatless Mondays into your weekly routine or you want to go full-on vegan, here are four key tips and takeaways.
Try a variety of fruits and vegetables
When you choose to remove entire food groups (meat, fish, dairy, etc.) you leave a lot of room in your diet to fill in that space in order to get all the nutrients you need. Take advantage of that by trying a variety of fruits and vegetables that you otherwise wouldn't have eaten. You may find a new favorite!
Get enough protein
Since many people get their protein through animal sources, going plant-based may then make you wonder where to get protein from. Not to worry, though, as there are plenty of plant-based protein sources. These include oatmeal, chickpeas, beans, nuts, green peas and lentils, to name a few.
Watch your sodium intake
While a whole-food, plant-based diet is the main focus here, some people who try this lifestyle out might miss eating meat. Naturally, they might turn to a meat substitute. In moderation, veggie burgers and other meat alternatives are great for satisfying that craving. One thing to look out for, though, is that plant-based meat alternatives tend to have significantly higher sodium than their animal-based counterparts.
Don't forget about Vitamin B-12
This vitamin is important for the creation of important cells in your body, as well as energy production.  Vitamin B-12, however, is only obtained through animal products. If you're going full vegan, you may need to take a Vitamin B-12 supplement*. 
*You should always check with your doctor or a registered dietitian before starting a dietary supplement.
Nutrition is one of the keys to successful addiction recovery
At Landmark Recovery, we strive to provide recovering patients with a balanced diet of fruits, vegetables, whole grains, healthy fats and lean proteins at our rehab facilities. However, we also have the ability to accommodate special diets, such as a plant-based vegan or vegetarian diet. For more information on addiction recovery, or to talk to someone about treatment options, call 888-448-0302. A member of the admissions team is available 24 hours a day, seven days a week to answer questions.
Visit our locations page to find a treatment center near you.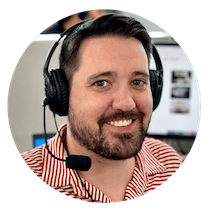 Choose Recovery Over Addiction
We're here 24/7 to help you get the care you need to live life on your terms, without drugs or alcohol. Talk to our recovery specialists today and learn about our integrated treatment programs.