Could Colorado halfway house residents with a history of drug or alcohol addiction be positioned for relapse and re-entry into the state's criminal justice system? A September co-report from the Denver Post and ProPublica examined Colorado's state-funded halfway houses. According to state data, one in five halfway house residents is completing a substance-use-related sentence.
Not to mention, more than 80% of America's prison population has an active substance use disorder (SUD) or was incarcerated for a drug-related crime. Despite varying rates of success, former halfway house residents and staff members said that the addiction treatment programs offered at Colorado facilities weren't effective in addressing SUDs.  Former residents and staff members also told ProPublica that the strict rules at Colorado halfway houses make it nearly impossible to avoid violations that could result in jail or prison time.
What are halfway houses?
Halfway houses are examples of diversion programs that provide an alternative for criminal offenders to avoid jail or prison time. They're also designed to reduce jail or prison re-entry (recidivism) rates, giving past offenders a "step down" program to serve out the rest of their jail or prison sentence while reintegrating into society. Offenders, or diversion clients, end up in halfway houses in one of three ways:
Offenders (diversion clients) are sentenced by a judge in lieu of jail or prison time

Offenders/transition clients apply to finish their prison sentence in a halfway house before transitioning to the community

Former prisoners are required to complete a halfway house program as a condition of parole
Former halfway house residents and staffers report ineffective addiction treatment programs
Of the 6% of Colorado halfway house residents completing substance-use-related sentences, the ones who spoke with ProPublica said that the addiction treatment programs offered at the facilities weren't effective enough to prevent people from relapsing and being sent back to jail or prison. Drug and alcohol classes were reportedly taught by Colorado halfway house staff members, while clinical interns oversaw treatment for some residents. Others said drugs were easily accessible at the facilities and caused them to relapse and violate policies against substance use.
Experts say addiction recovery is a lifelong process that requires different levels of treatment. Many traditional rehab centers like Landmark Recovery of Denver offer a combination of medical detox and behavioral therapy programs to help people safely remove drugs and alcohol from their system and learn how to cope with relapse triggers and temptations.
Strict halfway house rules lead to probation violations
Many of Colorado's former residents and staff members reported halfway house rules being nearly impossible to avoid violating. Halfway houses are designed to help offenders transition from jail or prison to society. However, in 2020, almost 40% (38%) of Colorado's diversion clients failed the program because of technical violations or because they escaped, while 2% had a new criminal filing while in the program. Some said the rules at halfway houses were more severe than those in prison.
Halfway house residents aren't allowed to have candles, gift cards, debit cards or cash. They're also prohibited from driving or having cell phones, and have to track their movements when they leave the facility for things like work. Even if they're running late, missing a deadline to report back to the facility is considered a violation.
"If you're a minute late, they'll try to write you up," said Andrew Montano, a former halfway house resident ProPublica interviewed. "Sometimes due to weather or the bus or something like that, you might not be able to make it if those are unforeseen circumstances. Their response is, 'Well, you better start running.'"
Punishments vary, from more chores to a return to prison to expulsion from the diversion program for "any reason or for no reason at all," reads a 2012 law.
In a 2014 interview with FRONTLINE, former provost of Rutgers University-Newark Todd Clear talked about re-entry after imprisonment. Clear cited the brackets of surveillance and tough-to-follow rules being formed around probation that make it tough for people with a history of incarceration to reintegrate themselves into society. 
"When we built this large prison system, we bracketed it with enormous surveillance, community surveillance activities on each end," said Clear, who specializes in the study of criminal justice. "On the probation side, we built a surveillance and rule structure that almost really nobody could abide by satisfactorily 100% of the time.
Without an accredited medical staff, even at halfway houses, few Coloradans have the opportunity to better their lifestyle with addiction treatment programs like cognitive behavioral therapy or outpatient rehab. As a result, their options are often the most expensive and hard – violations that result in jail or prison time.
Learn more about addiction recovery
If you or a loved one struggles with drugs or alcohol, don't let shame and stigma prevent you from asking for help. Call 888-448-0302 today to speak to a member of our admissions team at Landmark Recovery. Our confidential phone line is open 24/7. 
Landmark Recovery of Denver is our newest addiction treatment center in Colorado.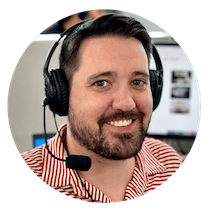 Choose Recovery Over Addiction
We're here 24/7 to help you get the care you need to live life on your terms, without drugs or alcohol. Talk to our recovery specialists today and learn about our integrated treatment programs.