Published: Feb. 22, 2023 | Updated: Feb. 23, 2023, at 11:32 a.m. (CST)
Editor's Note: This blog has been updated to reflect that Free Spiritual Community is not a religious church.
In 2018, Ryan and Tami Canaday embraced a question that could help break the silence of drug and alcohol addiction in their Colorado community.
"What would it be like to start a faith community that centers on issues of addiction and recovery?"
The married couple grew tired of seeing friends die from the disease and recognized a need for a support network. Ryan, a pastor since 2007, has also been in long-term recovery from alcohol addiction since 2013, and no longer wanted to run from his calling "to help others find God and beauty in the midst of mess and brokenness." He learned that sharing your personal journey and building a community is crucial to healing from addiction.
"I started hearing other stories of other people in recovery and it was just this light bulb moment for me," said the 40-year-old. "I thought I was so alone and broken and unique. I had so much shame wrapped up in it. But every time someone shared, I heard my story and thought for the first time ever, I feel understood and not so alone."
The Canadays started FREE Spiritual Community in 2018, a recovery organization that has grown from only 12 people sharing personal stories in the Canadays' backyard to weekly services of over 200 people in a 12,000-square-foot space near the University of Denver.
"A lot of people call this place home," Ryan said. "They feel like they're accepted and welcomed here, no matter if they come from a religious tradition or not. That's been a cool thing."
Recommended: 9 Best Alternatives to Alcoholics Anonymous (AA) 
What is FREE Spiritual Community?
FREE Spiritual Community is a recovery community for people healing from drug and alcohol addiction, as well as "spiritual refugees." The organization refrains from calling FREE a religious church, because of the "baggage" that comes with it, Ryan said.
"We have a lot of people here who don't identify as religious," he explained. "They are 'spiritual refugees.' We're a spiritual community, and that's more in alignment with the recovery community."
The organization's goal is to break the silence of addiction, which often causes people to struggle with the harmful effects of substance use. Unfortunately, many people avoid seeking addiction treatment or telling people what they're experiencing. For FREE, the spiritual community started in the Canadays' backyard, where they hosted gatherings, celebrated recovery milestones and created a safe space for people in recovery to open up.
They've since transitioned from a 3,000-square-foot storefront to a 12,000-square-foot space in south Denver. 
"On a Saturday night now, we have 250 people," Ryan said. "[That many] people don't fit in my backyard. Our neighbors started saying 'our streets are crowded. You guys have to stop doing this.'"
In-person services are held on Saturdays at 5 p.m. (MST), with a second service set to begin in March.
Focusing on spirituality
"FREE" is similar to Alcoholics Anonymous (AA) in that it focuses on spirituality. However, its meetings, or "gatherings," are more fluid. Ryan teaches stories from the Bible, and storytellers share their addiction recovery stories and experiences. There is prayer, music of all kinds, and coffee – "lots and lots of coffee."
"God keeps giving me a reason to keep saying 'yes' to the path of being free, and to walk with others on this path," Ryan said. "It's about learning to live one day at a time and trusting God in the next step, and living into the constant reminder: this journey is about progress, not perfection."
Recommended: Colorado Campaign Helps Reduce the Stigma of Addiction
Specialty coffee served at "FREE Café" employs women in recovery
FREE Spiritual Community also has a coffee shop, FREE Café, which opened in the summer of 2022. It employs women in addiction recovery and is available to rent.
"Ryan and I had a vision from the very beginning to have a coffee shop inside of the walls of FREE," Tami said. "We know that the coffee [served at FREE Café] is central to hospitality and recovery."
The coffee shop also serves an exclusive, specialty coffee brand, Wagon Coffee, which Tami launched in 2020. All proceeds from the coffee shop go back into supporting FREE's mission: to break the silence of addiction, Tami said.
"We want you to feel at home here – to have meetings, to work, to study, to meet with friends, colleagues, sponsors, and sponsees and to talk about things that matter most to you in a sober setting," she said.
Looking for extra recovery support?
Addiction recovery is a lifelong process. Many people in all stages of recovery agree that sobriety must be maintained with consistent mindfulness and a support network. If you don't prefer a faith-based addiction recovery program, there are plenty of alternatives to help you have success in your personal journey.
If you or someone you know struggles with drug or alcohol use, call 720-702-9994 to speak to a recovery specialist and find support.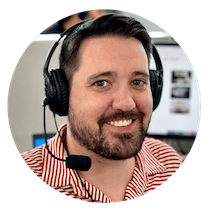 Choose Recovery Over Addiction
We're here 24/7 to help you get the care you need to live life on your terms, without drugs or alcohol. Talk to our recovery specialists today and learn about our integrated treatment programs.