On the same day the Denver Department of Public Health Environment (DDPHE) announced an increase in fentanyl-related overdose deaths, Colorado lawmakers voted against a bill that would have allowed supervised drug-use sites. The bill was originally passed through the Colorado Public Health Public & Behavioral Health & Human Services Committee with an 8-3 vote on March 1. However, state senators on the Health and Human Services Committee voted to hold off on the bill on April 26th, leaving supporters disappointed about losing a resource that could help reduce overdose deaths.
"We were disappointed, as you can imagine," said Lisa Raville, executive director of the Harm Reduction Action Center in Denver. "Here you have one evidence-based, data-backed intervention that's been running for 30 years internationally, versus nothing. They chose nothing. So, more people will die, and more people will die publicly."
Related Story: How Injection Sites Save Lives
Bill Rejected by Colorado Lawmakers Amid Rising Fentanyl Overdose Deaths
Colorado House Bill 23-1202, also known as the "Overdose Prevention Center Authorization," would have given local cities the authority to establish overdose prevention centers if they so choose. The purpose of the bill was to provide a safe space for people to use drugs under medical supervision, with the goal of reducing overdose deaths and connecting people with treatment options. 
The failure to pass the bill came on the same day the DDPHE released new data about drug overdose deaths in 2022. The data revealed that overdose deaths involving fentanyl slightly increased in 2022 compared to 2021. While the total number of overdose deaths in 2022 decreased slightly by 4% to 453, fentanyl-related deaths increased by nearly 2% to 244. 
The Denver Post also reported that more than 1,650 Coloradans fatally overdosed in 2022, citing preliminary data from the state Department of Public Health and Environment. These sobering statistics underscore the urgent need for harm-reduction strategies. Raville and other supporters were hopeful safe injection sites would be a part of Colorado's public health efforts to reduce drug overdose. However, she's hopeful support will continue to mount.
"We were very pleased with the leadership of the bill's sponsors and having 31 co-sponsors on day one was very exciting," she said. "We will continue to fight."
Fighting Drug Overdose Deaths With Harm Reduction Efforts
While the recent failure of Colorado's safe injection site bill is a setback in the fight against drug overdose deaths, it's important to remember that it was just one legislative effort aimed at reducing harm and saving lives. There are many other harm reduction strategies being implemented in Colorado and around the country, including:
Medication-assisted treatment (MAT)

Naloxone distribution programs

Overdose prevention education
Learn More About Addiction Recovery
It's also important to encourage people who struggle with drugs and alcohol to seek professional guidance and support from loved ones to lower their chances of experiencing a fatal drug overdose. If you or someone you know is struggling with addiction, don't hesitate to consult a doctor or treatment provider. You can call 720-702-9994 to speak to a treatment provider or visit the Landmark Recovery of Denver website to find a local treatment center.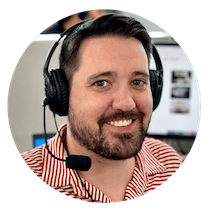 Choose Recovery Over Addiction
We're here 24/7 to help you get the care you need to live life on your terms, without drugs or alcohol. Talk to our recovery specialists today and learn about our integrated treatment programs.