In September, state officials announced an increase to the state's minimum wage that will go into effect on January 1, 2023. Colorado's minimum wage is currently $12.56 per hour, and will increase to $13.65 (8.7%) to account for the state's increased cost of living. That will give most minimum wage earners who work 40 hours a week more than $2,000 extra dollars per year. It's a move that could help many Coloradans living on lower incomes which can cause chronic stress.
Living under the stress of financial burdens is a well-known risk factor that could lead to drug or alcohol addiction. Studies show that many people with lower incomes might turn to substance use to cope with stress and negative emotions.
In February, the Colorado Health Institute published a report about social stressors influencing the mental health of residents. Using data from the Colorado Health Access Survey (CHAS), the report revealed that almost 25% of Coloradans (23.7%) reported having poor mental health in 2021, the highest rating in survey history. 
Coloradans Face Stress From Struggling to Afford the Cost of Medical Care
One of the biggest takeaways from the CHAS was how many Coloradans skipped out on medical care due to costs and how that influenced their mental and physical health. Fewer Coloradans struggled to pay medical bills in the past year, as reported in 2021 (11.3% in 2021 compared to 18.1% in 2019). However, the data suggests that a large number of residents struggled to afford medical care, including:
One in five Coloradans (19.5%) skipped some type of medical care due to cost in 2021.

Nearly 10% of Coloradans (9.7%) didn't fill a prescription due to cost, 40% of which said it made their condition worse.

3% of Coloradans said their health worsened because they couldn't afford medications.
The Connection Between Mental Health and Addiction
Chronic (long-term) stress is a well-known risk factor that can increase a person's vulnerability to addiction or relapse if they're in recovery. Although we deal with small amounts of stress in our daily lives as we work to meet job deadlines or navigate relationships, for example, long-term stress can overwhelm us and cause mental and physical health problems. According to research, low incomes decrease social support, meaning people might have less emotional support from family and friends to help cope with stressful life events because they're spending the majority of their time trying to make ends meet. As a result, they might struggle with their mental health and are at a greater risk of using substances to cope.
The report points out the CHAS findings as presenting opportunities to reduce social stressors and improve the mental health of Coloradans by improving the following social factors: 
Food security

Housing stability

Employment

Child care
"Challenges in any of the areas discussed in this analysis often go hand-in-hand with other social stressors, such as limited incomes or discrimination," wrote Joe Hanel, director of communications for the Colorado Health Institute. "Efforts to improve housing affordability, food security, job opportunities, and child care availability could pay dividends in improved mental health for Coloradans."
While income and addiction aren't directly linked, the hope is that raising Colorado's minimum wage to account for the cost of living could ease the stress of the cost of medical care for residents. As the CHAS results pointed out, skipping out on medical care only worsens individual health conditions. The increased minimum wage could help more Colorado residents take care of their mental and physical health and avoid the risk of using substances to cope with stress.
Denver's Newest Addiction Treatment Center
Landmark Recovery of Denver is Colorado's newest addiction treatment center. Located 25 minutes from downtown Denver in the sister city of Aurora, we're here to help residents overcome addiction. If you or someone you know is using drugs or alcohol to cope with stress or other life problems, don't hesitate to get help. 
Call 720- 702-9994 today to speak to a recovery specialist. Our confidential phone line is open 24/7. Visit our location page to see more addiction treatment centers near you.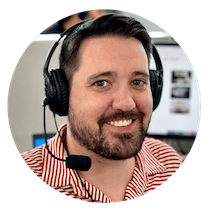 Choose Recovery Over Addiction
We're here 24/7 to help you get the care you need to live life on your terms, without drugs or alcohol. Talk to our recovery specialists today and learn about our integrated treatment programs.