No; in most instances, your information is safe from the government's eyes. As the decriminalization and legalization of cannabis increase across the United States, many individuals are now confronting this privacy question at dispensaries. Given the continuing federal prohibition of cannabis despite widespread state-level changes, this question holds significant importance. This article will illuminate the intricacies of privacy, policy, and the pursuit of recovery.
Dispensaries and Privacy Laws
First, we must understand that dispensaries follow complicated laws, regulations, and guidelines designed to secure customer information and privacy. This framework resembles how pharmacies manage customer data. Federal laws, like the Health Insurance Portability and Accountability Act (HIPAA), prevent them from sharing specific customer information without explicit consent. This law safeguards medical information through data privacy and security provisions.
The Data Situation at Dispensaries
When it comes to data sharing, the landscape is grey, not black and white. Even though dispensaries cannot share specific consumer information, they often need to keep detailed records of their sales and customers. This information can include the quantity of cannabis sold, the types of products purchased, and the transaction times and dates.
Most states compel dispensaries to record this sales data in a state-wide tracking system. These systems deter the diversion of marijuana to other states, underage sales, and other potential abuses. Typically, these reporting requirements do not extend to customers' personal identifying information unless a valid legal or regulatory reason exists.
Federal Law vs. State Law
We must also recognize the difference between federal and state laws concerning cannabis use. Despite many states legalizing medical and recreational marijuana use, federal law still classifies it as a Schedule I drug. Because of this classification, the federal government deems it to have high abuse potential and no accepted medical use. Therefore, under certain circumstances, like a federal investigation or court order, a dispensary could theoretically need to share information with the federal government.
Yet, the risk of this occurring is relatively low in reality. Federal agencies have largely opted not to interfere in states that have legalized marijuana, provided those states maintain strict regulatory systems.
Dispensaries and Colorado State Laws
It's vital to recognize that marijuana dispensaries in Colorado follow a unique set of state laws and regulations that secure customer information and privacy. Colorado's Amendment 64, which legalized marijuana for recreational use, and the Colorado Medical Marijuana Code impose strict dispensary rules.
One rule compels marijuana businesses to use the Marijuana Enforcement Tracking Reporting Compliance (METRC) system. This system monitors marijuana from seed to sale, ensuring state law compliance and reducing the risk of marijuana diversion to other states. Dispensaries must report detailed data, including the types and quantities of marijuana sold. However, this does not include sharing customers' personal identifying information.
Navigating the Colorado Landscape
Amid these Colorado-specific complexities, individuals must remain focused on recovery, personal health, and well-being. If you're concerned about your privacy when purchasing from a Colorado dispensary, we recommend you contact the dispensary directly to understand their privacy policies.
If you need recovery services from an addiction treatment provider, look no further than Landmark Recovery of Denver. Your recovery journey is personal. Understanding these details can help maintain peace of mind and keep you focused on your path to wellness. We are here to provide guidance, support, and assistance on your recovery journey.
The Way Forward
You don't have to navigate your recovery journey alone. Let Landmark Recovery of Denver be your guide. With a dedicated team and a range of comprehensive addiction treatment options, we're here to support you. Reach out to us at 720-702-9994 today. Let's embark on the recovery path together.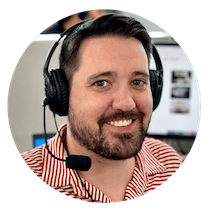 Choose Recovery Over Addiction
We're here 24/7 to help you get the care you need to live life on your terms, without drugs or alcohol. Talk to our recovery specialists today and learn about our integrated treatment programs.