While Kentucky has been one of the hardest hit states in the nation by the opioid crisis, it has also proven itself to be one of the most resilient and dedicated to fighting back. The state has been a leader in pushing for legislation to address the opioid crisis, thanks in part to efforts by Senate Majority Leader Mitch McConnell, who hails from Kentucky himself. The Kentucky Office of Drug Control and Kentucky Agency for Substance Abuse Policy outlined the states plans for combating the opioid epidemic in the 2017 Kentucky Annual Report.
Contained within this report are core principles and collaborative initiatives that bring together key stakeholders in the fight against the opioid crisis. Approximately $16.3 million in funding from the 2018 fiscal year state budget will be allocated to the multiple programs that are promoting and expanding access to addiction treatment, as well for social worker programs, and treatment for neonatal abstinence syndrome.
Kentucky's Substance Use Epidemic Forum
The Foundation for a Healthy Kentucky recently convened the 16th annual Howard L. Bost Memorial Health Policy Forum. Every year, the forum is intended to help raise awareness about public health issues impacting Kentuckians and this year the focus is on Kentucky's substance abuse epidemic. Speakers include Barry Meier, author of Pain Killer: An Empire of Deceit and the Origin of America's Opioid Epidemic, as well as Sam Quinones, author of Dreamland, and Dr. Gail Christopher.
Barry Meier's research began in 2000 with an exploration of a new designer drug at the time called OxyContin and its effects in the Appalachian region. Meier attributes much of the fault to Purdue Pharma for seriously downplaying the addictive effects of OxyContin and making a massive marketing push to treat more pain for patients. From there, failings in the FDA allowed the drug to pass approval despite the highly concentrated amounts of Oxycodone present in the drug.
Topics covered in the panel include the latest findings regarding controversial proposals such as legalizing marijuana for medical purposes. Additional pain relief alternatives to opioids such as physical therapy and spinal stimulation were also discussed, along with solutions to the rise of infectious disease such as Hepatitis C. A growing concern that was brought up in Q&A sessions was what efforts would be enacted to stop the flow of counterfeit drugs such as Fentanyl.
Pain Management Options
Van Ingram, executive director of the Kentucky Office of Drug Control Policy, has pointed out that while the death toll from opioid overdoses has risen, an equal rise in treatment providers and support has produced noticeable changes within the state's addiction trends. Unfortunately, while treatment providers and communities are doing better to help addicts, there is still a massive flow of potent narcotics such as Fentanyl into the state. Fentanyl was present in more than 50% of overdose deaths within the state of Kentucky in 2017. The most substantial flow of Fentanyl can be traced from China, where it either enters the United States or is filtered through South American cartels. Ingram points to the STOP Act as an effective means to help tamper down on international shipments of fentanyl through the mail. There are over 830 fentanyl analogs, and Kentucky works around the clock to ensure that no fentanyl analog can qualify for mailing.
Dr. Maz is a native Kentuckian and executive director of Wellward Regenerative Medicine. His focus on the body's abilities to heal itself is at the forefront of discovering new pain management methodologies that do not rely on the addictive qualities of opioid painkillers. Pain is the body's way of communicating that something is wrong. With chronic pain, the body is informing us that something is wrong and has yet to be fixed. By understanding the underlying cause of this pain, known as pain mapping, doctors in Dr. Maz's clinic can provide physical therapy, lifestyle, and dietary guidelines as well as prescription medication to eliminate the cause of that pain rather than relying on medications to numb the effects of the pain.
There is now significant evidence that medical marijuana could lower prescription drug abuse within states where it is legal. Cannabis does not benefit all patients, but for some patients who are suffering from chronic pain, the best solution is a chronic strain. There's reason to believe that moving forward with the legalization of medicinal cannabis could help lower rates of opioid abuse. There are risks associated with this, but compared to alcohol and tobacco, cannabis poses a significantly lower threat of addiction and death. Opponents of medicinal marijuana have voiced their opinion to Kentucky lawmakers, citing fears that marijuana is a typical gateway drug to harder substances. According to Dr. Michael Fletcher from the Kentucky Society of Addiction Medicine:
"'I will say, a majority of my patients who used to shoot heroin smoked dope, maybe 100 percent, at one time in their life or another. I think there's a misnomer that marijuana, if it's medicalized, is easily regulated. I would challenge that. I don't think it's easily regulated at all."
New Research Facility
The University of Kentucky recently unveiled a new research facility that is expressly devoted to helping address and eradicate the state's most pressing health disparities. The UK Board of Trustees and many Commonwealth policymakers were present for the ribbon cutting ceremony on September 21st, dedicating the facility to turning the tide on disease and suffering within the state.
The $265 million, 300,000 sq. Ft. facility was paid for by a combination of state funds and private philanthropy and is located in the heart of the UK's biomedical research campus. Eventually, some 500 scientists, principal investigators, graduate, and undergraduate students will be working in the facility to develop solutions and implement them in communities where they can make a difference. Phase one of the building will open later this year and will provide a work space for the university's leading cancer researchers. Lisa Cassis, the UK's vice president for research, stated:
"In partnership with the state, we have done something bold through the building concept and design. We are breaking down walls and silos, putting together researchers across many disciplines and approaches, and, importantly, bringing new talent to the institution to work in this bold new setting. This is what it will take as we set our sights on reducing the heavy burden of cancer, cardiovascular diseases and stroke, diabetes and obesity, and substance abuse."
Neonatal Abstinence Syndrome
Just this year, Kentucky began defining neonatal abstinence syndrome as child abuse. This legislature now allows the court to terminate parental rights unless the mother enrolls in a drug addiction treatment program within 90 days of the birth.
According to a recent study by the Centers for Disease Control and Prevention, Kentucky has one of the highest rates of opioid-use disorder among women delivering babies in the entire United States. In Kentucky, 19.3 mothers out of every 1,000 who gave birth in a hospital in 2014 had an opioid-use disorder, compared to a national average of 6.5. Opioid use during pregnancy is associated with preterm labor, stillbirth, neonatal abstinence syndrome, and maternal death. The study also found that within the last ten years this number nearly tripled from its original rate.
The Kentucky Dental Association recently published guidelines for dentists to prescribe opiates. According to research, 61% of teenagers aged 14 – 16 receive opiate prescriptions after their wisdom teeth are removed. The Association is hoping to crack down on this and prevent teenagers from being addicted to the powerful opiate. Earlier this year, a law was passed in Kentucky that limits dentists to prescribing only three days worth of the drug in most circumstances.
Kentucky scored another win the fight against the opioid crisis by securing more funding from the U.S. Department of Health and Human Services. U.S. Senate Majority Leader Mitch McConnell announced that health centers in the state of Kentucky would be receiving roughly $5.6 million as part of the HHS's Five Point Opioid Strategy.
The CAREER Act
The CAREER Act, officially known as the Comprehensive Addiction Recovery through Effective Employment and Reentry Act, was passed earlier this year thanks to the efforts of Majority Leader Mitch McConnell of Kentucky. The act was supported by the Kentucky Chamber and was included in the final version of the bill that was passed in the Senate, known as the Opioid Crisis Response Act. In recognition of the damage opioids have caused to the workforce of Kentucky, this act aims to expand community, employment, health-care, and prevention initiatives linked to helping individuals maintain long-term sobriety. Specifically by targeting treatment, transitional housing, job training, and placement services for individuals in recovery. Kentucky Chamber president and CEO Dave Adkisson issued the following statement commending the passage of the legislation:
"Kentucky's business community is acutely aware of the state's growing opioid epidemic and recognizes it is more than a public health or law enforcement issue. The crisis has become a workforce issue, and employers are feeling its impact firsthand. We commend Senator McConnell for stepping up and providing leadership by introducing the CAREER Act, which provides patients in recovery the resources they need to return to healthy, productive lives and re-enter the workforce."
The 5 Point Opioid Strategy
The 5 Point Opioid Strategy is a comprehensive strategy created by the Department of Health and Human Services for fighting the opioid epidemic. This five-point strategy is built on robust, scientific evidence and sets forth specific, concrete actions to be taken by the HHS and local governments in combating the worst public health crisis of recent record. The strategy is broken down as follows:
Better Addiction Prevention, Treatment, and Recovery Services
By improving access to prevention, treatment, and recovery services, we can help individuals suffering from substance use disorders to mitigate the adverse health, social, and economic consequences. The HHS issued over $800 million in grants in 2017 to support these endeavors and has worked to make it easier for states to receive waivers to cover treatment through their Medicaid programs.
Better Data
The Department of Health and Human Services also aims to collect better data on the opioid crisis to gain a better picture of the spread of the epidemic. Funds will be used to strengthen and review public health data reporting, as well as accelerating the CDC's reporting of drug overdose data. Another goal of this point is to unite the disparate data collection of separate entities such as the DEA, the CBP, the CDC, and more to inform intervention, treatment, analytics, and modeling.
Better Pain Management
The HHS also aims to advance the practice of pain management to enable access to high-quality, evidence-based pain care that reduces the likelihood of addiction while ensuring the patient's receive adequate treatment for their pain. By working with the CDC, the HHS will develop regulatory strategies, guidance, and policies that promote the appropriate use of opioids, including labeling and packaging guidelines at the time of marketing approval and afterward.
Better Targeting of Overdose Reversing Drugs
This goal is to target the availability and distribution of overdose-reversing medications to ensure that these drugs are available for the widest variety of people, including first responders, medical personnel, law enforcement, and more. By ensuring widespread availability of naloxone, local governments will be able to save high-risk populations such as recently released prisoners and opioid-related emergency department visitors.
Better Research
The HHS also hopes to support cutting-edge research that will advance our understanding of pain management, addiction, and overdose, hopefully leading to the development of better forms of treatment and public health interventions that will reduce opioid-related health harms.
Next Steps
Kentucky is not alone in facing this epidemic. Drug and alcohol addiction is a multi-faceted problem, and this requires a multi-faceted approach. By implementing more services and care options for recovering addicts, Kentucky places itself on the forefront of battling addiction. It can become a model for using collaboration as the means to end a challenge.
If you or a loved one in the Louisville/Lexington area of KY are seeking help to treat a substance abuse disorder, reach out to Landmark Recovery. At Landmark, we approach treatment from the perspective that everyone is different, and requires a unique and ongoing solution. Reach out to Landmark Recovery today for the best recovery in Kentucky that can help you to begin your journey to a better tomorrow.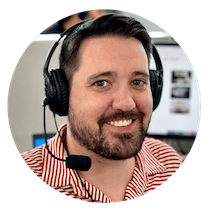 Choose Recovery Over Addiction
We're here 24/7 to help you get the care you need to live life on your terms, without drugs or alcohol. Talk to our recovery specialists today and learn about our integrated treatment programs.