E-cigarettes are the most commonly used tobacco product among young people in the United States. They're easy to conceal, offer "kid-friendly" flavors and are promoted as being less harmful than other tobacco products. However, a recent study published in Nicotine & Tobacco Research suggests that teenagers who use e-cigarettes are twice as likely to use cocaine later in life.
Could Vaping Be a Gateway to Other Drugs?
Vaping, or e-cigarette usage, is considered a gateway to higher nicotine products and other drugs. Several studies found that teens who vape are more likely to try other drugs than teens who don't use e-cigarettes. Overall, though, the percentage of children who go on to use harder drugs after vaping is relatively low. 
Researchers analyzed data from the Millennium Cohort Study, which compared United Kingdom children who used e-cigarettes to those who didn't. Past studies have found that nicotine exposure via traditional cigarettes can prime the adolescent brain for cocaine use, also known as the "gateway hypothesis." However, the purpose of the study was to examine whether e-cigarettes, popular electronic nicotine delivery systems (ENDs), could also be a gateway drug to cocaine.
Recommended: The Difference Between Vaping and Smoking
How e-cigarettes prepare teenagers for cocaine use later in life 
Using follow-up interviews and surveys collected from the children and their caregivers, the Millennium Cohort Study researchers found that 7.6% of the children who used e-cigarettes by age 14 used cocaine by the age of 17, versus 3.1% of non-e-cigarette users. They concluded that young people who use e-cigarettes by the age of 14 were 2.7 times more likely to use cocaine by the age of 17.
Recommended: The Dangers of Vaping
Impact of early nicotine exposure
The nicotine found in many e-cigarettes belongs to a class of drugs called psychomotor stimulants, which increase the levels of certain chemicals in the brain to:
Increase alertness

Give users feelings of lots of energy

Elevate mood

Produce a sense of well-being

Increase motor activity

Decrease appetite and the need for sleep

Enhance stamina

Improve performance in activities affected by fatigue or boredom
Unfortunately, illegal drugs with a high potential for misuse, like cocaine and methamphetamine (meth), also belong to this class of substances. The Millenium Cohort Study highlights the risks facing young people who use tobacco products like e-cigarettes. People who use tobacco products start during adolescence, known as the period between ages 13 and 18. Any adolescent nicotine exposure is a concern for developing brains, which continue to develop into a person's mid-20s. 
According to the Western Journal of Emergency Medicine, early nicotine use can disrupt the development of nAChRs receptors in the brain and alter the release of dopamine and other reward-related neurotransmitters. This is what makes the adolescent brain vulnerable to future drug misuse.
Recommended: Why Do People Smoke?
Why do teenagers use e-cigarettes?
Since 2014, e-cigarettes have been the most commonly used tobacco product among teenagers. In 2022, over 2.5 million middle and high school students self-reported using e-cigarettes in the past 30 days, according to federal data from the National Youth Tobacco Survey (NYTS). But why are so many young people using these products, known to cause negative health conditions and lead to future cocaine use? 
The United States FDA and the CDC explore self-reported tobacco use data among middle and high school students in the 2022 National Youth Tobacco Survey. Through the years, the annual survey has found the most common reasons why students use e-cigarettes to be:
A family member or friend used them.

Studies have found that

nearly 35% of children

live with an adult that smokes tobacco products.

The availability of flavors

such as mint, candy, fruit or chocolate makes e-cigarettes appealing.

They can use them to do tricks
Misperceptions of harm.

Many young people hold the beliefs that e-cigarettes are less harmful than other forms of tobacco, such as cigarettes.
Recommended: 3 Gateways to Substance Use
Why nicotine is a gateway drug
Any nicotine exposure is risky for young people. The adolescent brain develops until the mid-25s, and nicotine affects the brain's reward system and the regions involved in emotional and cognitive functions. Not to mention, the earlier young people use nicotine, the more likely they are to use more powerful stimulant drugs like cocaine and meth.
It's not just nicotine, though. Substance use of any kind among young people exposes them to long-term health risks, including addiction. 
If you or a loved one struggles with nicotine or other substances, call 888-448-0302 today to speak to a treatment provider. Recovery specialists are standing by 24/7 to answer questions on a confidential phone line.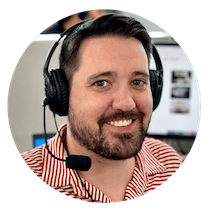 Choose Recovery Over Addiction
We're here 24/7 to help you get the care you need to live life on your terms, without drugs or alcohol. Talk to our recovery specialists today and learn about our integrated treatment programs.