During a time when someone overdoses on opioids about every 12 minutes, the United States Food and Administration (FDA) approved the first over-the-counter (OTC) version of Narcan, an overdose reversal medication.
The FDA announced the approval today in a press release, making Narcan the first naloxone product approved for use without a prescription. Narcan will be available in a 4-milligram (mg), prepackaged spray. Its approval will also pave the way for the nasal spray to be sold and bought directly in places like:
Drug stores

Convenience stores

Grocery stores

Gas stations

Online
"Today's approval of OTC naloxone nasal spray will help improve access to naloxone, increase the number of locations where it's available and help reduce opioid overdose deaths throughout the country," FDA Commissioner Robert M. Califf said in the press release. "We encourage the manufacturer to make accessibility to the product a priority by making it available as soon as possible and at an affordable price."
What is Narcan and How Does it Work?
Narcan is a medication that rapidly reverses the effects of an opioid overdose. The FDA first approved the medication in 2015 as a prescription drug. It later approved the first generic naloxone nasal spray in 2019.
Narcan works by attaching to the brain's opioid receptors and blocking the harmful effects of opioids. If a person loses consciousness, the nasal spray can restore normal breathing. However, Narcan only works on someone with opioids in their system.
What Happens Next?
The FDA says factors like availability and price for commercial Narcan will be determined by the manufacturer. The process to switch Narcan from prescription to OTC status could take months. However, the agency will continue to work with healthcare providers to make sure naloxone nasal spray products are still available. Since Narcan's release in 2016, more than 44 million doses of the opioid overdose reversal medication have been distributed in the United States, according to a press release from Emergent BioSolutions.
The company said it expects Narcan to be available in stores and online by "late summer of this year." Until then, all other forms and dosages will remain available by prescription only. Almost every state has a standing order that allows medical professionals and organizations to provide Narcan and training without a prescription. 
Removing Barriers to Opioid Addiction Treatment
Narcan's FDA approval is a huge win for expanding harm reduction efforts in America's fight against the opioid epidemic. However, while Narcan reverses opioid overdoses, it can also lead to withdrawal symptoms. This highlights the importance of further treatment options that address opioid addiction.
Making Narcan available in convenient places like grocery stores can make people more comfortable seeking treatment to address opioid addiction.
At Landmark Recovery, we hope that making Narcan readily available will save more lives and give people the opportunity to pursue long-term recovery. For more information on opioid treatment, call us today to speak to an admissions team member, or visit our blog section to stay up-to-date on related stories.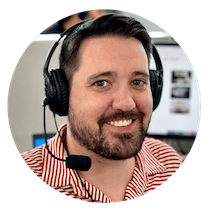 Choose Recovery Over Addiction
We're here 24/7 to help you get the care you need to live life on your terms, without drugs or alcohol. Talk to our recovery specialists today and learn about our integrated treatment programs.