Alcohol-free drinks are a up and coming necessity in today's world; the Holidays and the New Year are always filled with celebration, memories and sometimes the presence of alcohol. It can be tough to face these times when you are in recovery or trying to get involved in a recovery program. Just because you are cutting out the hard stuff does not mean the fun times will be full of dread and dull times. Check out these five fun and festive alcohol-free drinks to spice up the New Year while enjoying sober living!
❖ Four cups of chilled white grape juice
❖ Four cups of chilled ginger ale
❖ One orange sliced thin
❖ One lemon sliced thin
❖ Half cup of frozen green grapes
❖ Half cup of frozen red grapes
Take all of the fresh and frozen fruit and place into a large pitcher. Top the fruit with the chilled liquids. Stir the beverage and either serve immediately or place in the fridge for later.
❖ One-fourth cup fresh berries (we suggest raspberries, strawberries, and blueberries) but any berries you desire will work
❖ Three-fourths cup of chilled ginger ale
❖ One-fourth cup of chilled peach nectar
Divide out the chilled peach nectar between two glasses. Take the berries and place in the glasses. Finish with the chilled ginger ale and enjoy! This beverage is best when served immediately after preparation.
❖ Four cups of chilled ginger ale or chilled lemon-lime soda
❖ Three fourths cup of thawed lime concentrate
❖ One cup of blackberries, blueberries or raspberries
❖ One cup of cut pineapple
❖ One cup of cut mango
❖ One cup of diced strawberries
❖ One cup of peeled and diced kiwi
Take all the freshly diced fruit and place it into a large pitcher. Pour on the chilled concentrate (it may need to be stirred around if it is not 100% thawed). Finish with either chilled ginger ale or lemon-lime soda. Take a large spoon and mix the beverage. Serve immediately.
❖ Two cups of cold sparkling water
❖ Two cups of cold brewed tea
❖ Two cups of cran-raspberry or raspberry juice
❖ Raspberries, lemon slices, lime slices or fresh mint leaves are optimal if desired
Combine the chilled liquids in a large pitcher and stir. Pour the beverage over ice. Leave as it is or garnish with fresh fruit and mint leaves if desired. Serve immediately.
❖ One liter of chilled ginger ale
❖ Seven cups of chilled Hawaiian punch
❖ 48 ounces (one carton) of softened orange sherbet
❖ 46 ounces (one can) of chilled pineapple juice
Combine softened orange sherbet and chilled pineapple juice. Continue stirring until well mixed. Finish with chilled Hawaiian punch and chilled ginger ale. Stir the mixture around until well mixed and serve immediately.
The holidays and New Year are fun-filled times. Sometimes it can be tough to be around all of the flowing bottles and tempting drinks. But with these recipes, the fun times continue, with alcohol-free drinks.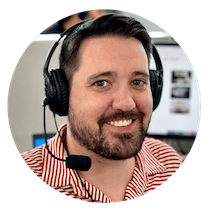 Choose Recovery Over Addiction
We're here 24/7 to help you get the care you need to live life on your terms, without drugs or alcohol. Talk to our recovery specialists today and learn about our integrated treatment programs.