The misuse of over-the-counter (OTC) medications is becoming a major concern in public health, and diphenhydramine (DPH) is the latest example causing concern. This antihistamine drug, used to treat allergies, accounts for 3.2% of overdose deaths in the United States and ranks among the top 15 drugs involved in such deaths. That's why the Center for Forensic Science Research & Education (CFSRE) recently issued a public health alert, warning healthcare professionals that diphenhydramine is being used as an adulterant, or cutting agent in street drugs like cocaine and heroin.
Experts Issue Warning About Allergy Medication Found in Illegal Street Drugs
In this blog post, we'll explore the harmful effects of diphenhydramine misuse and abuse, with a focus on the severe health consequences it can have on people. We'll also dive into the dangerous TikTok "Benadryl Challenge" that has led to tragic deaths among young people.
Is Diphenhydramine Misuse Dangerous? Exploring the Side Effects and Risks
In April, the CFSRE released a warning to addiction treatment providers, clinicians, outreach workers, and public health clinics. The report highlighted the dangers of taking too much diphenhydramine. This warning was issued after the U.S. FDA had already issued its own warning in September 2020. According to the report, taking diphenhydramine at higher than recommended doses could cause:
Serious heart problems

Seizures

Coma

Death
What is Diphenhydramine?
Diphenhydramine is an antihistamine medication, also known as Benadryl, commonly used to treat allergy symptoms, including:
Sneezing

Runny nose

Itching
What Exactly Does Diphenhydramine Do?
In addition to treating allergy symptoms, diphenhydramine is used to help people sleep and to treat motion sickness. It works by blocking histamine, a substance in the body that causes allergic reactions. Common side effects include:
Drowsiness

Dizziness

Blurred vision

Dry mouth

Difficulty urinating
Is Diphenhydramine The Same As Benadryl?
Diphenhydramine is the active ingredient in Benadryl, a brand-name over-the-counter medication used to treat allergy symptoms. Other over-the-counter medications containing diphenhydramine include:
Tylenol PM

Advil PM

Unisom Nighttime Sleep Aid
These medications can be found at most drugstores and grocery stores, as well as online retailers like Amazon. However, it's important to use them only as directed.
Why Is Diphenhydramine Becoming a Popular Adulterant In Illegal Drugs?
Diphenhydramine's popularity as an adulterant in illegal drugs can be attributed to three factors, including:
Widespread availability as an over-the-counter (OTC) allergy medication

Potential to cause hallucinations and delirium at high doses

The similarity in appearance to other drugs
Widespread Availability as an Over-the-Counter (Otc) Allergy Medication
According to a 2021 Statista survey, over 50% of the U.S. population suffers from seasonal allergies, which peak during the spring and summer months. This high demand for allergy medication during these seasons may contribute to the rise in diphenhydramine use as an adulterant in illegal drugs. Not to mention, it's sold in drug stores, grocery stores, gas stations, and supermarkets, making it easy for drug dealers to obtain and use as an adulterant.
Potential to Cause Hallucinations and Delirium at High Doses
Diphenhydramine can cause hallucinations and delirium at high doses, making it an attractive choice for drug dealers. The impression of increased potency can lead to increased sales and profits, especially when mixed with stimulants such as cocaine and heroin.
The Similarity in Appearance to Other Drugs
Diphenhydramine is available in pill and capsule form, which can be easily crushed and mixed with other substances to create counterfeit versions of other drugs like ecstasy or opioid painkillers. This makes it harder for users to detect the presence of diphenhydramine in the drug and increases the risk of accidental overdose.
What are the Risks of Misusing Diphenhydramine?
Diphenhydramine misuse and abuse can have serious health consequences. In some cases, people may also experience:
Confusion

Hallucinations

Agitation

Seizure
Long-term diphenhydramine misuse can lead to more serious health problems, such as:
Liver damage

Kidney damage

Brain damage

Early onset dementia
What the Research Says About Diphenhydramine Exposure
A 2021 study published in Clinical Toxicology (Philadelphia, Pa.) found a 70% increase in the number of diphenhydramine exposures reported to poison control centers in the U.S. from 2005 to 2016. In 2016, there were over 25,000 diphenhydramine exposures reported to poison control centers. As a result, diphenhydramine is one of the top 25 most commonly reported substances. 
The majority of these exposures were intentional abuse or misuse, with the remainder being unintentional. Adolescents and young adults between the ages of 13 and 25 years old were the most commonly affected group. The study also found a significant increase in the number of diphenhydramine-related deaths over the 12-year study period.
Moreover, the study found that over 60% of the reported diphenhydramine exposures involved the use of other substances, such as alcohol, opioids, or benzodiazepines, increasing the risk of adverse effects. Symptoms of diphenhydramine exposure can include:
Drowsiness

Tachycardia (fast heartbeat)

Agitation

Hallucinations
Benadryl Challenge
The dangers of diphenhydramine misuse have been highlighted by the recent emergence of the "Benadryl challenge" on social media. Experts warn that taking medication in doses higher than recommended can have serious consequences, such as the ones seen in the recent hospitalizations and deaths related to the challenge. In April, 13-year-old Jacob Stevens from Ohio died after reportedly taking 12-14 Benadryl pills to create a hallucination as part of the challenge. 
However, Stevens overdosed and died after six days on a breathing machine, the family told ABC 6. Similarly, 15-year-old Chloe Phillips from Oklahoma died in 2020 after attempting the same challenge. This is why healthcare professionals recommend always taking medication as directed on the label.
Understanding the Risks of Diphenhydramine: A Call to Action
Diphenhydramine is a powerful medication that can have serious consequences if not used correctly. The CFSRE's alert is a reminder that people need to be aware of the dangers related to using diphenhydramine-containing products, whether prescribed, over-the-counter, or found in illicit street drugs. It's important to seek professional support when dealing with misusing diphenhydramine or any other substance.
If you or someone you care about is struggling with substance misuse, Landmark Recovery is here to help. Call our confidential phone line at 888-448-0302 for more information on integrated treatment options and a guided path we provide to help people develop the confidence to choose recovery over addiction.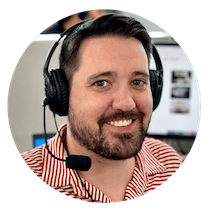 Choose Recovery Over Addiction
We're here 24/7 to help you get the care you need to live life on your terms, without drugs or alcohol. Talk to our recovery specialists today and learn about our integrated treatment programs.