The Benadryl challenge is a dangerous viral TikTok trend that involves taking excessive amounts of the over-the-counter allergy medication Benadryl (diphenhydramine) to induce hallucinations. This risky trend has caused serious health problems, hospitalizations, and even deaths among teenagers who have attempted it.
The Benadryl Challenge in Oklahoma City
Taking large doses of Benadryl can cause severe health problems, such as seizures, coma, heart issues, or even death. In August 2020, a 15-year-old girl from Blanchard, Oklahoma, Chloe Marie Phillips, tragically lost her life after participating in the Benadryl challenge. Chloe overdosed on Benadryl, and her family blamed TikTok for promoting the challenge. Chloe's grandfather, Scott Phillips, described her as a happy and smart girl who made a bad decision. He hopes that her death will serve as a warning to other parents and teens about the dangers of social media challenges.
Recent Ohio Death Refocuses Scrutiny on Benadryl Use
In April 2023, a 13-year-old boy from Greenfield, Ohio, Jacob Stevens, also died after attempting the challenge with his friends. Jacob took 12 to 14 pills of Benadryl, nearly double the recommended daily dosage and ten times the recommended dose for a six-hour period. He started to have seizures and was rushed to the hospital, where he was put on a ventilator. After a week on the ventilator, Jacob passed away, leaving his family devastated. His father, Justin Stevens, described him as a well-mannered, funny, and loving kid who made a bad decision. Stevens is now dedicated to raising awareness about the danger of the challenge and impose an age restriction on buying Benadryl.
The FDA issued a warning against the Benadryl challenge in 2020 and contacted TikTok to remove videos that promote it. Despite these efforts, the dangerous trend continues to spread among teenagers.
Benadryl and Its Side Effects
Benadryl contains diphenhydramine hydrochloride or diphenhydramine citrate. These are antihistamines that can cause drowsiness, dry mouth, constipation, and urinary retention at normal doses. The maximum recommended dose of Benadryl is 300 mg per day, equivalent to 12 tablets of 25 mg each. The challenge involves taking 12 to 14 tablets, nearly double the recommended daily dosage and ten times the recommended dose for a six-hour period.
At excessive doses, diphenhydramine can cause a range of dangerous side effects, including:
Seizures: Overdosing on Benadryl can lead to seizures, which can be life-threatening if not treated promptly.

Coma: High doses of diphenhydramine can cause a person to lose consciousness and fall into a coma, which can be fatal if not addressed immediately.

Heart issues: Overdosing on Benadryl can cause abnormal heart rhythms, increased heart rate, and high blood pressure, which can lead to heart attacks or other cardiovascular complications.

Respiratory depression: High doses of Benadryl can suppress the respiratory system, leading to slowed or stopped breathing, which can be fatal without immediate intervention.
Related Story: Experts Warn Public That Benadryl Is Being Used in Illegal Street Drugs
DPH and the Internet
The DPH subreddit is a community on Reddit that discusses the recreational use of DPH, the active ingredient in Benadryl. With over 13,000 members, the subreddit features posts about trip reports, memes, harm reduction, and advice. Some of the memes on the subreddit are related to the common effects and experiences of DPH users, such as hallucinations, feeling restless legs syndrome, and having conversations with imaginary people or objects.
Learn More
The Benadryl challenge is a risky TikTok trend. It can be harmful and even deadly. It is important to know about these dangers. Landmark Recovery of Oklahoma City wants to help. They want to keep people safe and help them recover. Always watch what your kids see online. Be careful of bad trends and challenges. If someone you know has a problem with drugs or addiction, don't be afraid to get help.
Landmark Recovery of Oklahoma City can help with drug and addiction problems. They have special programs for each person. These programs help guide people to recovery. Don't wait any longer! Take the first step towards a healthier, happier life today.
Call (405) 896-8426 to speak with an admissions specialist at Landmark Recovery of Oklahoma City to learn more about our addiction treatment programs and how we can help you or your loved one overcome addiction.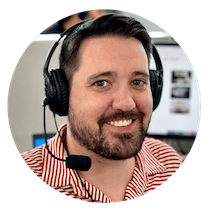 Choose Recovery Over Addiction
We're here 24/7 to help you get the care you need to live life on your terms, without drugs or alcohol. Talk to our recovery specialists today and learn about our integrated treatment programs.