Local and national politics play a big role in how drug and alcohol addiction treatment works. Nearly every month there are new laws passed across the country that directly affect the issue. They affect who gets access to treatment, what insurers must cover and how treatment is administered. Government programs and news cycles also influence the healthcare and insurance industries in sometimes complicated ways. Landmark Recovery CEO Matt Boyle provided a surface-level example of this on The Recovery Executive Podcast. He said the Patient Protection and Affordable Care Act (Obamacare) helped Landmark create its current Medicaid offerings.  
Read on to understand some of the federal efforts to control how drug and alcohol addiction treatment is handled nationwide. 
Federal Laws that Impact Drug Abuse
Back in 2016, Congress authorized a recurring budget of over $181 million per year for dealing with the opioid epidemic. This was done via the Comprehensive Addiction and Recovery Act (CARA). It's supposed to expand prevention programs and the accessibility of treatment programs. It started evidence-based treatment programs for opioids and heroin. It also bolstered prescription drug monitoring programs at the state level, specifically to track pill diversion and help at-risk users get access to services. CARA's known for having improved prevention and educational efforts for teens, parents and senior citizens too. 
That same year, Congress passed the 21st Century Cures Act. It dealt with aspects of behavioral healthcare that were deemed problematic like leadership and accountability. It also addressed the importance that intervention efforts be based on evidence. It allocated massive funding toward research for issues besides just substance use disorder. For instance, it put $1.8 billion into the Beau Biden Cancer Moonshot project. However, funding was also applied to projects focused on addiction and other mental health concerns. The 21st Century Cures Act changed lots of privacy and security regulations having to do with personal health information that gets used for research purposes. It also altered rules for clinical research requirements enforced by the U.S. Food and Drug Administration.  
Two years later, both the U.S. House of Representatives and the Senate developed companion bills. These were the opioid response bills, and they were developed separately. The result was that both ended up passing, and a compromise bill was engineered between the two. That's the Substance Use-disorder Prevention that Promotes Opioid Recovery and Treatment for Patients and Communities Act. It's also called the SUPPORT for Patients and Communities Act of 2018.  
The Milestone CARA Represented
"Opportunities in the market appeared overnight due to the advent of the Affordable Care Act and related legislation due to multiplying
coverage options, which basically meant opening the floodgates for people who previously couldn't have otherwise afforded these solutions," Boyle told Nicki Jaworski of Circle Social Inc. on The Recovery Executive Podcast. 
The "related legislation" to which he referred includes CARA, a contemporary of the PPACA. The Community Anti-Drug Coalitions of America (CADCA) call CARA "the first major federal addiction legislation in 40 years and the most comprehensive effort undertaken to address the opioid epidemic, encompassing all six pillars necessary for such a coordinated response." The six pillars to which CADCA referred are criminal justice reform, law enforcement, overdose reversal, prevention, recovery and treatment.  
This is the law that proliferated naloxone among first responders to help reverse overdoses in real time. CARA made lots of resources available, in fact, for identifying and treating incarcerated people suffering from substance use disorders. That help was secured by collaborating with criminal justice stakeholders and providing evidence-based treatment. The same law made it commonplace to see disposal sites for unwanted prescription medications so that they don't fall into the wrong hands. 
How the 21st Century Cures Act Impacted Funding in Behavioral Health
One section of the 21st Century Cures Act created the means to facilitate an opioid grant response program to be administered at the state level. States can receive and distribute grant funding to enhance prescription drug monitoring programs. They can also use the money to execute and analyze prevention activities or train healthcare professionals on best practices. The money can also be allocated toward anything that expands access to healthcare services. While that provision is broad, it's pertinent to addiction treatment because behavioral health is a healthcare sector to which access is commonly shuttered. 
This same law also created a position known as the Assistant Secretary for Mental Health and Substance Use. Presidents now appoint people to this position. This role involves making sure recovery programs and addiction treatment get regularly evaluated. Another provision also amended the Public Health Service Act to create the National Mental Health and Substance Use Policy Laboratory. The Policy Lab identifies and facilitates policy changes likely to impact services that address substance use disorder. Though this mostly focuses on schizophrenia and schizoaffective disorder, it also deals with evidence-based practices and services for opioid use disorder. 
SUPPORT for Patients and Communities Act 
The SUPPORT law introduced a bunch of proposed reforms and programs aimed at the opioid crisis and general substance use disorders. It criminalized the act of referring patients to substance use disorder (SUD) treatment programs or facilities. Ideally, that cuts down on predatory referrals aimed at bilking patients for additional services rendered by colleagues of primary care providers, for example. The same law made it possible to fund addiction treatment at mental health centers via federal Medicaid dollars. However, that provision expires in 2023 and doesn't require state Medicaid programs to follow suit. 
SUPPORT makes identifying and developing best-practice models for recovery housing possible. This pertains to halfway houses, sober living homes and any residential treatment programs. It recommends but doesn't enforce certain minimum standards. Industry watchdogs like the Substance Abuse and Mental Health Services Administration (SAMHSA), however, can now spotlight those who are and aren't in compliance with SUPPORT. People can make decisions about how to seek treatment using that information. 
Another important provision from SUPPORT attempted to broaden access to medication-assisted treatment. It combined measures from preexisting laws to cut out the sunset date for nurse practitioners' and physician assistants' prescribing authority for buprenorphine. Mind you: buprenorphine is the ideal prescription to treat opioid use disorder. It also temporarily allowed the term "qualifying practitioner" to apply to nurse anesthetists, clinical nurse specialists and nurse midwives so that they too could prescribe buprenorphine.  
How the News Drives Illicit Drug Use Trends
There's a lot of research already conducted on an apparent correlation between news media and increased drug abuse. A study published in PLoS One in 2009 documented how substance use was affected in different periods of time. It broke down the analyses of these period effects by drug class, whether use was legal or illegal. This was done with the distinct suspicion that the news actually created publicity for drugs, thereby contributing to their popularity and increased use. 
"While availability, structural, and individual predispositions are key factors influencing substance use, news reporting may enhance the popularity of psychoactive substances," the 2009 PLoS One study found. "Reporting on prescription opioids conforms to historical patterns of news reporting on other psychoactive substances." 
In other words, psychoactive substances are the ones whose use has been historically demonstrated to rise with increased news coverage. Whether or not those substances were opioids proved more or less irrelevant. The study analyzed a monthly timeline of fatal overdoses involving prescription opioids from 1995 to 2005. It used multiple data sets on cause-of-death provided by the National Center for Health Statistics. The research team compared those data sets to those of monthly counts of English-language news articles mentioning prescription opioids, whether by generic or branded names. All data sets were taken from the same 10-year span.
If you or someone you know are among those these laws aim to address, don't become one of the overdose statistics reported in the news. Despite what you may think, you're unlikely to dodge fatal overdose next time. Instead, visit Landmark Recovery or call 888.448.0302.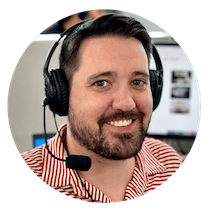 Choose Recovery Over Addiction
We're here 24/7 to help you get the care you need to live life on your terms, without drugs or alcohol. Talk to our recovery specialists today and learn about our integrated treatment programs.