Addiction is a chronic disease that affects not only the person who has it, but also their family and friends. If you have a loved one who is struggling with addiction, you may feel helpless, frustrated, angry, or scared. You may wonder how you can help them overcome their problem and restore your relationship. The truth is that there is no easy or quick solution to addiction. It takes time, patience, and commitment from both the person with addiction and their loved ones. However, there are some steps you can take to cope with the situation and support your loved one's recovery.
Coping with a Loved One's Addiction
Make a plan
The first step is to acknowledge that your loved one has a problem and that they need help. You cannot force them to change or quit using substances, but you can encourage them to seek treatment. To do this, you need to have a plan.
One option is to contact a rehab center or an addiction specialist and ask for advice on how to approach your loved one. They can help you find the best treatment option for your loved one's needs and preferences.
Another option is to stage an intervention with the help of a professional or other trusted people. An intervention is a planned meeting where you express your concerns and feelings about your loved one's addiction and urge them to accept help. An intervention should be done in a respectful and compassionate way, without blaming or shaming your loved one.
Direct your resources to their wellbeing not their addiction
One of the most common mistakes that family members of addicts make is enabling their addiction. Enabling means doing things that make it easier for your loved one to continue using substances, such as giving them money, lying for them, covering up for them, or bailing them out of trouble. Enabling may seem like helping at first, but it harms your loved one in the long run. It prevents them from facing the consequences of their actions and from realizing that they need to change.
Instead of enabling their addiction, direct your resources to their wellbeing. This means supporting their efforts to get sober and healthy, such as paying for treatment, attending therapy sessions with them, providing emotional support, or celebrating their achievements.
Encourage them to speak with a professional
While you can offer your love and support to your loved one who has an addiction, you cannot be their therapist or counselor. Addiction is a complex issue that requires professional guidance and care. Therefore, encourage your loved one to speak with a professional who can help them understand the causes and effects of their addiction and provide them with coping skills and strategies. A professional can also help your loved one address any underlying issues that may contribute to their addiction, such as trauma, depression, anxiety, or stress.
Support their recovery process
Recovery from addiction is not a linear or smooth process. It involves ups and downs, relapses and setbacks, challenges and victories. Your loved one may need ongoing support and encouragement to stay on track and motivated.
You can support their recovery process by being patient, understanding, and non-judgmental. You can also help them by creating a supportive environment at home, such as removing any triggers or temptations, establishing healthy routines and boundaries, and engaging in positive activities together.
Join a support group
Coping with a loved one's addiction can be emotionally draining and stressful. You may feel isolated, overwhelmed, or guilty. You may also neglect your own needs and wellbeing. That's why it's important for you to join a support group where you can connect with other people who are going through similar experiences. A support group can provide you with emotional comfort, practical advice, and coping skills. It can also help you realize that you are not alone and that there is hope.
Some examples of support groups for family members of addicts are Al-Anon, Nar-Anon, and SMART Recovery Family and Friends. You can find these groups online or in your local community.
Click here to see more information on supporting a loved one in treatment.
Learn more
The more you know about addiction and recovery, the better you can cope with your loved one's situation and help them in their journey. You can learn more by reading books, articles, blogs, or podcasts on addiction and recovery. You can also attend workshops, seminars, or webinars on these topics. Some reliable sources of information are the National Institute on Drug Abuse (NIDA), the Substance Abuse and Mental Health Services Administration (SAMHSA), the American Society of Addiction Medicine (ASAM), and the National Council on Alcoholism and Drug Dependence (NCADD).
Coping with a loved one's addiction is not easy, but it is possible. By following these steps, you can take care of yourself and your loved one and support their recovery. Remember that you are not alone and that there is hope for a better future. Choose recovery over addiction. Contact our dedicated admission specialists at Landmark Recovery by calling us at 888-448-0302 today.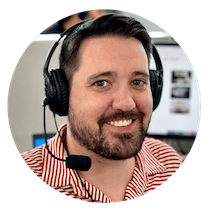 Choose Recovery Over Addiction
We're here 24/7 to help you get the care you need to live life on your terms, without drugs or alcohol. Talk to our recovery specialists today and learn about our integrated treatment programs.