When it comes to a successful intervention, timing is everything.
The best course of action may be a focused, well-planned approach.
Whether it's alcoholism, drug abuse, compulsive eating or gambling, confronting a loved one with an addiction can be difficult because there are complex factors at play. The biggest one? The person with the addiction is in denial about their situation and unwilling to seek treatment.
Family members and friends often think they can simply address their struggling loved one with a direct, heart-to-heart conversation, only to watch an argument ensue or the addict flee to avoid the confrontation. In most cases, a more focused approach is needed — one that requires a plan of action and a united front with others. In other words, a formal intervention.
What Is An Intervention?
In an article by Mayo Clinic, an intervention is "a carefully planned process that may be done by family and friends, in consultation with a doctor or professional such as a licensed alcohol and drug counselor or directed by an intervention professional (interventionist)."
In this formal meeting, people gather together to confront the individual abusing substances about the consequences of addiction and ask him or her to get treatment. Spontaneity and extemporaneous speech should be avoided, and what is said should be planned to help all members to stay on topic, avoid placing blame or making accusations, or saying hurtful things, which may lead the addict to refuse help.
Why Is An Intervention So Powerful?
A 2017 Daily Beast article reported the TV show Intervention (A&E) had a 71 percent success rate in rehabbing the most determined, hardened addicts.
But one of the show's Interventionists, Jeff VanVonderen says, "It's not because of the show that people have broken through their addiction — I think it's because of the intervention."
"People are more likely to go to treatment if there's an intervention, they're more likely to stay in treatment, they're more likely to do better afterward, because everything's changed. Not just, they went to treatment. The family's gonna get well without you, and that comes through in the intervention."
In other words, VanVonderen says the real power of the intervention is when the individuals learn, "Now the jig is up, it's not gonna work like it did before. That strikes fear into their hearts."
So what's the best way to execute a successful intervention? Some best practices are outlined in the steps below.
Steps To Planning An Intervention:
Get help – Contact a professional Interventionist, social worker or doctor, as well as family and friends. Support for the process is important … don't do the work alone.
Form the intervention team – Create a core group of organizers. This should be a small group with only close family members, friends and coworkers included.
Make a plan – Schedule a specific day, time, location and guest list. Outline how the process will work and what everyone will say. And on the day of the intervention, make sure the person being confronted is sober.
Gather information – Do some homework to learn about the individual's specific problems including their substance of abuse, addiction, and the recovery process. Find information about detox and rehab programs that suit the personality and needs of your loved one.
Write impact statements – All intervention team members should have something to say about the person's struggles with addiction. These should be personal statements detailing how the addiction has harmed the person they love. Relationships can be deeply hurt by substance abuse. Putting your feelings in writing can help the addict see the negative impact their behavior has on you. It's important to be honest and loving without attacking the addict personally. For this reason, avoid using accusatory labels like alcoholic, addict, junkie, etc.
Offer help – Intervention team members should be willing to support the individual at hand while they go through detox, rehab and long-term recovery. This can include offering rides to treatment and attending family therapy sessions or support group meetings.
Set boundaries – If the individual needing help refuses treatment, relationships must change. Everyone present should commit to ending codependency and enabling behaviors. If the person refuses help, be clear about the consequences.
Rehearse – Interventions can be emotional. To keep calm and carry on, rehearse the whole intervention at least once with team members to ensure everyone knows what to say, when to speak and when to cede the floor.
Manage expectations – No matter how well planned your intervention is, your addicted loved one may not be receptive to your help. If they're not, be prepared to follow through on the consequences you outlined.
Follow up – Whether the person accepts help or not, it's important to uphold statements made during the intervention to prevent stress, as well as have a treatment plan ready.
While some interventions fail, most are a success. In Planning an Intervention? 5 Things You Need to Know, the National Council on Alcoholism and Drug Dependence reports that over 90% of people who attend a professional intervention, more than 90% will make a commitment to seek help.
If you'd like help staging a successful intervention or seeking treatment for a loved one suffering from an addiction, please contact us at Landmark Recovery. Our team of experts can help plan or run an intervention, as well as help you through the beginning stages of recovery.
About The Author
Freelance writer D.D. Kullman is a tennis player, snow skier, animal lover and early tech adopter. She lives in Phoenix, Arizona with her husband, Joe, and Sheltie, Koko and is an adjunct instructor at Grand Canyon University.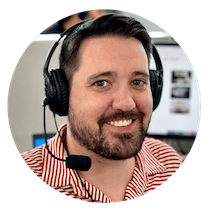 Choose Recovery Over Addiction
We're here 24/7 to help you get the care you need to live life on your terms, without drugs or alcohol. Talk to our recovery specialists today and learn about our integrated treatment programs.