Robin Miles shared her alcohol addiction story with WTHR
Words matter, especially when it comes to the language used to describe someone with an addiction to alcohol. In her own words, Robin Miles is a middle-class mom who drank too much and embarrassed her family the night she was arrested for domestic battery. Realizing she had a drinking problem, Miles checked herself into rehab at Landmark Recovery of Indianapolis. She graduated in the summer of 2021 and recently shared her story with WTHR, a TV station in Indianapolis.
Miles hoped that by sharing her story she would encourage anyone struggling with an alcohol use disorder (AUD) to seek help, regardless of their circumstances. Instead, public reactions to the broadcast were met with a negative stigma. One Facebook comment on the WTHR story referred to Miles as one of the "privileged white women" with "chardonnay problems." Unfortunately, that's not how addiction works.
Looking back at when her addiction to alcohol began, Miles felt like she didn't have a "reason" to develop a substance use disorder. She had a good job in the telecom industry. She had a husband, four children and even a house with a pool. However, studies estimate that almost 20% of people who meet the criteria for an AUD come off as high-functioning people who are educated, well-paid and maintain steady employment. In other words, Miles gave the appearance of a "high-functioning alcoholic," which escalated during the COVID-19 pandemic in 2020.
"I was an alcoholic before, but it really escalated during that time frame," said Miles, who mostly works from home. "Work stress was at an all-time high and I just couldn't cope. I didn't have the coping skills at that time to work through it."
Miles says there was no one thing she can pinpoint as the root of her drinking problem. As described by the National Institute on Alcohol Abuse and Alcoholism, she met the criteria for having an AUD because there were times when she ended up drinking more, or longer, than she meant to.
"I think it just started off as social fun with my friends and family," Miles said. "It's just that my body really liked the alcohol and made me feel good and I just kept going with it. So I just couldn't say 'no' once I started."
Addiction "really can happen to anybody"
On the night she was arrested, Miles said she was drinking all day before going to dinner with her husband, Rob.
"I was hiding my drinking," she said. "I'm sure my husband probably knew I was drinking before we left."
When the couple returned home, Miles became angry to the point where she threatened to take her own life and hurt her husband. Miles says she doesn't remember what upset her, but it was most likely related to her drinking.
"I just started getting physical with him and I started throwing things at him," she said. "I was basically destroying the house. I was threatening my life. I was just very uncontrollable. He couldn't get me to stop."
Miles' husband called the police. However, instead of taking her to a rehab facility, the police took her to jail. She wasn't ordered to go to rehab, but decided to admit herself into Landmark Recovery's Indianapolis treatment center after returning home didn't make her feel better.
"I was just in a very dark place and I just couldn't pull myself out of it," Miles said. "So one of my friends ended up picking me up, taking me to the hospital, and then I went into rehab from there."
Coaching after rehab helps recovery
Miles says having a recovery coach after graduating from rehab gave her the opportunity to connect back to the same mentality she had at Landmark Recovery of Indianapolis. She was matched with in-house recovery coach Toni Wasden through her alumni coordinator before being discharged.
"I hope I had a positive impact on [Miles] and all my patients by empowering them to live their best sober lives," said Wasden, who's been a recovery coach at Landmark Recovery's Indianapolis rehab center for nearly a year.
Landmark's recovery coaches call recent graduates three times per week in the first 90 days. Then, the calls drop to two times a week, followed by one call per week after six months post-graduation. During that time, Wasden would help outline goals with Miles and other graduates, working toward those goals step-by-step and motivating them along the way.
"I like to think that they all know they have at least one person constantly rooting for them and celebrating their wins," continued Wasden.
Like all recovery coaches, Wasden is in recovery herself. For Miles, having a coach with a shared perspective of recovery helped her understand that alcohol addiction is more than just a choice.
"Sometimes it's hard for people to understand why you can't stop drinking," Miles said. "It is a choice, but it's hard to decide to make that right choice sometimes. So it's just nice to have somebody who can be there and understand your different struggles moving forward."
"Moving forward" from addiction and "cutting the cord"
For anyone struggling with an alcohol use disorder, Miles has learned that it's important to cut out any negative influences if the goal is to move forward and be successful in recovery.
"Whether it's the alcohol friends, drugs, whatever it might be," Miles said. "Do the work and just keep moving forward are really key in making sure that they can be successful in recovery."
Doing things like not sitting close to the bar at dinner or avoiding shopping at the same grocery store she bought liquor from are two habits Miles has formed to help her "cut the cord" and move forward in recovery.
Addiction doesn't discriminate
Alcohol is legal and widely available, making it the most socially acceptable substance. The popularity and accessibility of alcohol have led many to forget that it's a drug with dangerous consequences if misused. Drug experts have even found alcohol misuse to be more harmful than crack or heroin misuse.
Still, there is a clear misconception of what alcohol addiction looks like. It stretches across gender identities, racial barriers and socioeconomic statuses. Miles, who considers herself to be part of a middle-class family, is another example of how addiction does not care where a person lives or how much money they make. In fact, there have been studies linking higher income levels to higher levels of alcohol consumption.
When Miles shared her recovery story, she was hoping to highlight what she learned just by looking around the room at Landmark Recovery of Indianapolis.
"The people that you meet in rehab are absolutely wonderful people who have alcohol problems and drug problems," she said. "They don't grow up and say 'Hey, I want to be an addict when I grow up,' and they're not people who necessarily want to hurt other people."
Miles says there may be others in a similar situation to hers hiding their drinking problem. Hopefully, her story will help them emerge from hiding and get the help they need.
"I felt like God put that in my lap and as an opportunity to help somebody else who might be kind of in the same position I am. Cut that cord of the town gossip or this or that. It's not their business. If they ask me about it, I'll tell them because maybe they'll want help."
How can I help someone with an addiction?
If you want to help someone struggling with addiction, get in the habit of using language that shapes it as a public health issue and doesn't reinforce negative stereotypes. Learn about how to watch your language around addiction.
If you or a loved one think you may have a problem with alcohol or related substances, call 888-448-0302 to speak to a recovery specialist about treatment options in your area.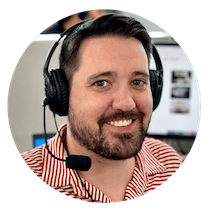 Choose Recovery Over Addiction
We're here 24/7 to help you get the care you need to live life on your terms, without drugs or alcohol. Talk to our recovery specialists today and learn about our integrated treatment programs.