Is "Rainbow Fentanyl" On the Rise in Oklahoma?
Law enforcement agencies in Oklahoma are concerned about the increasing amount of "rainbow fentanyl" pills being sold on the streets across the country. Sometimes called "Sweet Tarts" or "Skittles" due to their colorful appearance, these pills are laced with fentanyl but pastel-colored like sugary candy. Some have theorized that this is an effort by dealers and cartels to sell their goods to kids who might think it's candy, but there is a severe lack of evidence this is the case. Communities across the state of Oklahoma are taking efforts to raise awareness about the dangers of fentanyl.
Fentanyl is a dangerous synthetic opioid that's 100 times more powerful than morphine and 50 times more powerful than heroin. The primary cause of the current opioid overdose crisis is fentanyl lacing almost every drug on the black market. Fentanyl's power is extreme, as it can cause an overdose in extremely small doses.
Rainbow Fentanyl Rarely Seen in OK
The rainbow fentanyl police in many jurisdictions are taking off the streets are typically pastel-colored M30 pills that don't actually contain the expected opioid drugs that buyers want, but instead contain fentanyl. Despite fentanyl being the biggest contributor to overdose deaths in Oklahoma, rainbow fentanyl pills are rarely seen anywhere in the state according to Gary Knight, the public information officer for the Oklahoma City Police Department.
Why Are Dealers Selling Colored Fentanyl Pills?
Perhaps the biggest reason manufacturers and dealers are selling these pastel-colored versions of counterfeit oxycodone pills is the desire to disguise the product when it's being sold and used in the streets. For example, police officers could easily mistake a handful of rainbow fentanyl pills for candy. Another reason dealers use different colored fentanyl pills is to trick people into thinking they are actually some other type of drug. This might be easy to do in a highly stimulating environment, like a concert or a nightclub. Selling these to children simply doesn't make any economic sense for drug dealers.
How Are Oklahoma State Officials Responding?
Oklahoma State Attorney General John O'Connor signed on to an 18-state open letter expressing concern over the rise of fentanyl and a recommendation that it be classified as a chemical weapon of mass destruction due to the havoc the drug has wreaked on Oklahoma communities. The letter urges parents to have a discussion with their children about the dangers of fentanyl.
"Drug cartels are targeting our most vulnerable with these colored pills and that makes their behavior even more evil," O'Connor said. 
There is not much evidence that dealers are targeting a younger demographic, according to Mark Woodward, spokesman for the Oklahoma Bureau of Narcotics. So despite the good-natured reasoning that parents should educate their children on the dangers of synthetic opioids, it doesn't appear to be much of an issue yet. The main targets of cartels seem to be people with substance use disorders and adults that can afford to purchase the drugs consistently.
In the article for The Oklahoman, Knight clarified what the manufacturing process of illicit fentanyl pills is like on the black market. "Fentanyl is typically mixed in a 55-gallon drum, which produces a large number of pills. However, because it's mixed by criminals and not pharmaceutical companies, some pills contain a lethal amount of the drug, while others have a much smaller amount."
Learn More
Knowing that things like fentanyl pills are on the street is key to educating the public on the risks that those suffering from substance use disorders face. Landmark Recovery of Oklahoma City is here to help people struggling with drug and alcohol addiction. Our mission is to save a million lives by the end of the century, starting with Oklahomans that need the treatment. Call 888-448-0302 today to speak with a dedicated admissions specialist who can help you find the treatment you need with us.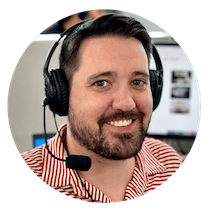 Choose Recovery Over Addiction
We're here 24/7 to help you get the care you need to live life on your terms, without drugs or alcohol. Talk to our recovery specialists today and learn about our integrated treatment programs.