Jason Mewes, known for his beloved character Jay from Jay and Silent Bob, has reinvented himself in the last several years. After suffering from a relapse in 2010, the actor launched a podcast with his longtime collaborator Kevin Smith entitled Jay and Silent Bob Get Old. In it, the two discuss their friendship, past misadventures, and how getting sober has helped improve Jay's life immeasurably. While today Jay is a prominent figure in the recovery podcaster network, it wasn't an easy road to get to.
Mewes was born June 12, 1974 in Highlands, New Jersey. He was raised by his single mother, an ex-convict who struggled with substance abuse and stole credit cards to help make ends meet. As a child, Jason was exposed to drugs and alcohol pretty early on.
By the time he was first approached about a role in Kevin Smith's debut film Clerks, he had been working as a roofer in New Jersey for several years. Clerks, while only shot for $25,000 on a handheld camera at the Quick Stop Convenience Store that Kevin Smith worked at, proved to be an unprecedented success. Jason and most of the actors involved were surprised by the underground cult status and popularity that the film gained over the years, a popularity that helped earn Kevin Smith the funding to create several more iterations of the series.
During this time, Jason Mewes became celebrated as a minor star. His foul-mouthed and eccentric style won him many fans who wanted to party with "Jay". During this time, Mewes would star in several films working with Kevin Smith and several other directors. However, in interviews, he has admitted to becoming addicted to heroin during this time. The party lifestyle eventually began to wear on his co-star and friend Kevin Smith, who admitted him to a rehabilitation clinic in 1997.
Florida Supercon, Jason Mewes 2015, CC BY 2.0
The sobriety didn't stick, and two years later, Mewes found out that his mother had been diagnosed with AIDS. In an attempt to get sober and help his mother, he moved back in with her and began MAT to help treat his withdrawal symptoms. However, in 1998 he was arrested for heroin possession and was ordered to complete community service and drug counseling. In 2001, when he failed to make an appearance in court, a warrant was put out for his arrest.
In 2002, Mewes mother's passed away. Distraught, Mewes continued to use substances until 2003, when he finally surrendered to a New Jersey court and pleaded guilty to his earlier probation violation. He was placed in a rehab program for 6 months but allowed to travel to LA for film shooting, with the caveat that any probation violations would land him 5 years in jail.
Mewes managed to complete his probationary period without a hitch and moved back to LA. Mewes started living with Kevin Smith and his wife, but was soon kicked out after he was caught using again. On his podcast, Jason and Kevin have discussed how Jason stole his friend's credit card for drug money, and how Kevin tried desperately to get his friend to stick with rehab. Frustrated with his behavior, Kevin Smith and many of Jason's friends eventually left him, causing Jason to spiral further into his addiction.
Christmas morning of 2003, Mewes awoke to find that his couch had engulfed in flames as he slept on it. Feeling like he was somewhere near rock bottom, Mewes hopped in his car and took the L.A. 405 to enter himself into rehab. It would take several years, but in 2006 Mewes stated that he had finally gotten sober. Unfortunately, an incident with painkillers during a routine surgery in 2009 triggered a relapse that lasted another year.
Part of his finally getting sober was reuniting with Kevin Smith once again in 2010 to host the Jay and Silent Bob Get Old podcast. Mewes credits Kevin and the podcast with helping him to stay accountable.
Gage Skidmore from Peoria, AZ, United States of America, Jason Mewes (48477083126), CC BY-SA 2.0
"Kevin asked me why I felt that I'd relapsed. And I told him at that moment in time when I'd relapsed, I wasn't really accountable to anybody. I wasn't going to AA meetings or anything. So he said, 'Listen, you want to do a podcast, then we'll do a podcast and you have to talk about everything that's going on. This way you're accountable to everyone who listens.'"
Since starting the podcast in 2010, Jason has gained roles in several other films and continues to be an inspiration for fans. Many people approach Jason and commend his sobriety, oftentimes saying that they credit Jason with helping in their own journey of recovery.
"But what's been awesome is that after we do these shows, I talk to people. And I'd say at least one person at each show says, 'Hey man, thank you so much. I've been listening to the podcast since day one. And I've had some battles back and forth with drinking and drugs. And when I got sober, this really helped me stay sober. And now I'm 9 months clean or ten months clean. And it's inspiring and it just got me through.''
Nowadays, Jason says that he is more comfortable in his sobriety and is thankful every day for his friends. He is even fine with being around alcohol and weed, though anything harder is generally off limits.
I can be around drinking, and I can be around smoking and not even think about doing either one. The opiates are my downfall. So if they were popping painkillers in front me, I can't imagine I'd be cool with that. But marijuana and drinking and stuff, I'm okay with.
Here at Landmark Recovery, we applaud Jason's efforts at staying sober and wish him a long, happy, and healthy life. We also recommend our readers check out the podcast Jay and Silent Bob Get Old to hear more stories about show business and the road to recovery. However, be aware of the explicit content!
At Landmark Recovery, we are dedicated to providing our patient with the tools they need to move on from their addiction. Our facilities offer residential treatment, intensive outpatient treatment, and medical detox centers to individuals struggling with a substance use disorder. If your or someone you love is struggling with an addiction, don't hesitate to call our admissions team.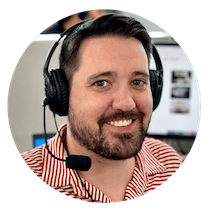 Choose Recovery Over Addiction
We're here 24/7 to help you get the care you need to live life on your terms, without drugs or alcohol. Talk to our recovery specialists today and learn about our integrated treatment programs.