On Monday, an Oklahoma judge ruled that Johnson & Johnson, the pharmaceutical company, will pay the state $572 million for its role in the opioid crisis.
"The opioid crisis has ravaged the state of Oklahoma, it must be abated immediately," Judge Thad Balkman said Monday. "For this reason, I'm entering an abatement plan that consists of costs totaling $572,102,028 to immediately remediate the nuisance."
This is a landmark ruling as it is the first time an opioid manufacturer has been forced to pay for how they may have impacted the opioid epidemic that has led to the deaths of tens of thousands of Americans.
This was a closely watched trial and may set a precedent for more than 2000 other similar trials that are taking place around the country.
According to the New York Times, Johnson & Johnson supplied about 60 percent of the opiate ingredients that drug companies used for opioids such as oxycodone. Judge Balkan said that Johnson & Johnson's "misleading" promotion and marketing of it's opioids contributed to the crisis in the state.
"We've shown that J&J was at the root cause of this opioid crisis," said Brad Beckworth, the lead attorney for the state.
"It made billions of dollars from it over a 20-year period. They've always denied responsibility and yet at the same time they say they want to make a difference in solving this problem. So do the right thing: come in here, pay the judgment."
However, the company denied any wrongdoing. Johnson & Johnson responded to the ruling.
"Janssen [a branch of Johnson & Johnson] did not cause the opioid crisis in Oklahoma, and neither the facts nor the law support this outcome. We recognize the opioid crisis is a tremendously complex public health issue and we have deep sympathy for everyone affected," said Michael Ullmann, the general counsel and executive vice president of Johnson & Johnson in a prepared statement.
The state has suffered greatly from the opioid crisis. According to Attorney General Mike Hunter, in the three-year period between 2015 to 2018, 18 million opioid prescriptions were written. Similarly, since 2000, about 6000 Oklahoman's have died from opioid overdoses and thousands more struggle with addiction-related problems.
Now What?
If you or a loved one are dealing with opioid abuse problems or another form of substance use disorders, it is best to seek the help of a drug rehabilitation facility. Landmark Recovery is one substance abuse facility in Carmel that is dedicated to being a part of the solution. Landmark's goal is to help one million families over the next 100 years. If you would like to learn more about Landmark and how we can help you or your loved one, please reach out to our admissions team today.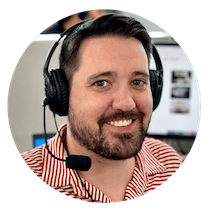 Choose Recovery Over Addiction
We're here 24/7 to help you get the care you need to live life on your terms, without drugs or alcohol. Talk to our recovery specialists today and learn about our integrated treatment programs.