In the United States, the opioid epidemic remains a disturbing problem.
 In 2018, over 100 people each day were dying from opioid misuse, making it a record low. Unfortunately, that now seems like a false hope as the numbers are rising again.
Here in Kentucky, opioid abuse is rampant. Over 1,000 people die from opioid abuse each year. Though care for addictions is desperately needed, up to 89% of Kentucky residents are not receiving any assistance for their problems with drugs and opioids.
Research has shown that drug users are more likely to commit crimes than those who do not use drugs. Many drug charges result in felonies for those who are convicted. When people are released after serving time, they face many difficulties and a large percentage of them return to crime. The rate of recidivism in Kentucky is a staggering 41%. Why is this?
Life After A Felony 

You've probably noticed that one question that often appears on employment and residential applications asks about a person's criminal history. 
Studies have shown that companies treat applicants with criminal records differently than applicants who have no criminal history. When companies receive identical applications except for the applicant's criminal record, the applicant with the criminal record is less likely to get an interview. In many states, people who have been incarcerated are prohibited from most employment options.
As you can imagine, difficulty in gaining or keeping employment makes it near impossible to obtain housing, much less pay the rest of the bills or buy groceries for the family. Then there's the issue of addiction treatment for the recovery of the substance use disorder that led the person down this path in the first place.
This cycle is why many once-incarcerated individuals return to crime and return to drugs. 
How Do We Fix This?
It's absolutely vital that people have open avenues to employment when released from prison. 
In 2015, The Manhattan Institute evaluated options available to ex-offenders. They found that the sooner a person is able to find employment, the less likely they are to commit future crimes. 
We could debate necessary policy changes endlessly, but that won't fix things.  Many states are realizing this and taking steps to help people do better outside their cells. Here in Kentucky, there are many programs being implemented with the goal of giving former convicted individuals a better chance at life after release from prison. 
The Kentucky Chamber of Commerce recently joined forces with the Chan Zuckerberg Initiative to launch a new program aimed specifically at helping job seekers that have a history of incarceration.
Staging A Comeback

Over the last few decades, Kentucky's opioid crisis has led to a drastic increase in the prison population. As we've discussed, life after prison is rarely easy, leading many offenders to keep offending. 
The state of Kentucky wants to change this to provide better opportunities for all citizens of the state, and they have been working hard to accomplish this. The Chamber of Commerce has worked alongside the state legislature to enact certain reforms within the criminal justice system. They have created limits on prescriptions, they have created help lines, and enacted an Opioid Business Response Program.
In July 2020, Kentucky rolled out the Kentucky Comeback, an initiative to create real change for the people of Kentucky. The goal of this program is to build a wide-spread coalition that will transform the way the state approaches addiction to drugs and alcohol as well as criminal justice.
So, What's The Plan?
If we've learned anything, it's that words are meaningless without action behind them. So, what exactly is the state planning to do to combat substance use disorder and improve access to addiction treatment while providing job opportunities to those who were once incarcerated?
The state is working with business leaders to encourage employment for people who are in recovery from drug abuse, and those who have recently been released from prison. 
The state is also working to increase the number of treatment beds available for drug addiction treatment, as well as enforcing laws that ensure insurance is covering mental health treatment at the same degree it covers physical health.
In an effort to reform the Kentucky justice system, the Kentucky Comeback program is working to help the state focus jail time on those who have committed serious offenses rather than non-violent crimes. To further this, the initiative is proposing changing drug possession to a misdemeanor and increasing the felony theft threshold. 
Employers who wish to be a part of this initiative can find a plethora of information on the Kentucky Comeback website.
What To Do Next
Here at Landmark, we help people to be the best they can be. We are ready and eager to help you in your treatment and ongoing recovery from substance use disorders and drug addiction. 
While the Kentucky Comeback effort is paving a fantastic path forward, it's advisable to treat your addiction before it leads to a life of crime and more troubles.
Give us a call today. At Landmark Recovery of Louisville, we are standing by, ready to help you overcome and heal from your addictions.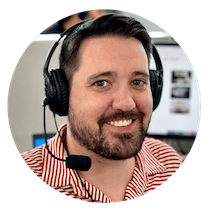 Choose Recovery Over Addiction
We're here 24/7 to help you get the care you need to live life on your terms, without drugs or alcohol. Talk to our recovery specialists today and learn about our integrated treatment programs.