When individuals are under the influence of drugs or alcohol, they are far more likely to experience problems, cause trouble, or get hurt at work.
According to the United States Occupational Safety and Health Administration (or OSHA), when it comes to workplace fatalities, up to 20% of those involved tested positive for drugs or alcohol.
With the prevalence of substance abuse, addiction, and alcohol disorders in the United States, it makes sense that drug testing is a common practice among employers.
Rates of drug and alcohol use in Kentucky are far higher than in the U.S. as a whole, prompting the state legislature to enact new programs to combat drug use in the workplace.
Purpose of Drug Testing Employees

When you think of employees under the influence, you likely think of a transportation related issue, but substance abuse in the workplace has a much deeper reach than that.
Consider employees who are practicing law, teaching children, cooking food, operating heavy machinery in factories, tending to the sick, or working in mines. When people are working while under the influence of drugs or alcohol, everyone can be at risk.
When Drug Testing Is Conducted
There are federal and state regulations that govern when and how drug testing for employees can be performed.
Pre-Employment
Most employers conduct drug testing on applicants during the hiring process. Under Kentucky laws, prospective employees can only be asked to submit to a drug test once an employer has offered conditional employment.
Testing Current Employees
Kentucky law gives employers the legal ability to require drug testing for current employees as well.
In certain situations, the law requires that employers conduct drug testing on employees.
First, the workplace must have an established drug-free workplace program. If that is in place, then the following reasons allow them to conduct drug testing:
If an employer has a reasonable suspicion that a current employee is using drugs or alcohol, they can require the employee submit to a drug test.

If there is a workplace-related accident that results in injury and requires medical attention, the employer must test the employees involved.

If an employee has been in a rehab program for drug or alcohol use or has been through an EAP for their substance abuse, employers can require testing.
Random Drug Screens
Employers are allowed to conduct random drug screens, as well. In order for random drug screening to be legal, employees must be randomly selected, with no bias, prejudice, or favoritism.
In certain professions, there are more guidelines regarding random drug testing. For example, the Department of Transportation requires that at least 50% of all employees be randomly screened for drugs and alcohol each year.
In the state of Kentucky, the State Police requires drug testing at random as well as before a promotion or transfer.
Post-Incident Drug Testing
Until recently, employers had to be able to prove their suspicion that drugs or alcohol contributed to a workplace accident. OSHA changed this requirement in 2018, and now employers are free to conduct drug testing on employees involved in workplace incidents.
Drug-Free Workplace Benefits

For both the employer and the employee, there are many benefits to having a drug-free workplace. The state of Kentucky actually incentivizes workplaces to adopt a drug-free policy by discounting Workers' Compensation premium rates for participating employers.
Employer Benefits
Up to 90% of workplaces have implemented some type of drug testing program, and for good reason.
Employee drug and alcohol use can result in high costs to the employer in a variety of ways. Avoiding on-the-job injuries, combating low productivity and high rates of absenteeism are just a few of the reasons employers choose to conduct drug testing on prospective and current employees.
Research shows that when employees know their employer conducts drug testing, they are deterred from using drugs or drinking to excess.
Employee Benefits
Peer pressure can be detrimental, but it can also be beneficial. When employees can trust that the person working next to them is going to show up for work, work hard, and not take unnecessary risks, they are more likely to do the same.
What Happens If You Test Positive?
If you have submitted to a drug test and you have tested positive, you still have options.
You can report any prescription or over-the counter medication to the Medical Review Officer. The MRO can review your explanation to determine whether it coincides with your results and sign off on your testing.
You can be referred to your company's Human Resources department in accordance with company policy.
Your workplace may have an Employee Assistance Program that can get you the help you need.
What To Do Next?
Have you had a positive drug test at work? We at Landmark Recovery are here for you.
If you or a loved one needs help with substance abuse, get in touch with our 24/7 recovery specialists today. At Landmark Recovery, we have the skills an specialized programs to help you overcome and experience recovery from your addiction.
Call us today to find out what options are available to you at 888-448-0302.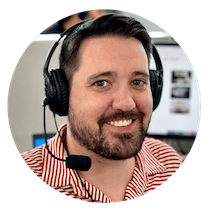 Choose Recovery Over Addiction
We're here 24/7 to help you get the care you need to live life on your terms, without drugs or alcohol. Talk to our recovery specialists today and learn about our integrated treatment programs.