Kentucky has been hit hard by the opioid crisis.
Kentucky has been hit particularly hard by the opioid crisis in recent years. As is the case with much of the nation, people who've become addicted to painkillers turn to the street or black market to find the drugs they want. This often means they'll settle for less pure sources of opioids. This series of events has led to the deaths of thousands from tainted supplies pumped full of the powerful and dangerous drug fentanyl.
Fentanyl has become so prevalent in Kentucky that even a six-year-old has tragically come into contact with the drug and fatally overdosed. Throughout the COVID-19 pandemic, state-based organizations like Kentucky Survivors Area of Narcotics Anonymous Narcotics have developed ways to continue recovery meetings and expand their rolls. Applications like Zoom have allowed support circles in Kentucky to stay strong and allowed organizations combating the opioid epidemic to have even greater success in reaching those who need help in-person and remotely.
Today, Americans are rightfully fearful of any illicit opioids that might contain fentanyl. There's mounting evidence that this dangerous drug is found in a majority of opioids being sold on the streets. At this point in time, powerful fentanyl and molecule-level fentanyl variations, also known as "analogues," have infected almost every corner of the black market drug supply as part of the relentless effort to extract more and more profit from those who suffer from substance use disorders.
Opioid Use Disorders in Kentucky
In Kentucky, the Substance Abuse and Mental Health Services Administration (SAMHSA) reports that an estimated 3.54% of adults abused pain pills at least once in 2019. That's over 150,000 people abusing non-heroin opioids in a single year. In recent years, with addictions to prescription painkillers rising, many have resorted to purchasing now-tainted drugs on the street. The only problem is that most of the pills now are counterfeit and contain varying amounts of fentanyl.
According to U.S. Rep Brett Guthrie (R-KY), much of the issue with fentanyl are molecule-level fentanyl variations, also known as "analogues," that haven't been scheduled. Drug analogues are essentially a different type of the original drug that illegal manufacturers will make to skirt the rules on what is and isn't technically legal. When a drug has been scheduled by the government, Congress has voted to add drugs to a list with different levels that show when a drug is legal and for what use. This is then used by law enforcement agencies and federal organizations like the Drug Enforcement Administration (DEA) as a guide on what drugs they have to keep off the streets.
Guthrie argued that the federal government should do more to stop the ways that drug traffickers might get the deadliest opioid drug in history into the country, including putting more resources toward spotting fentanyl and any version of it that might find its way into the bloodstreams of unsuspecting Kentuckians.
State-Level Approaches
To demonstrate the scale of such a tragedy, more than 70% of all Kentucky overdose deaths in the last year were from fentanyl, not to mention that there was an almost 50% increase in overdoses in 2020 during the COVID-19 pandemic, making it one of the highest state increases in overdose deaths in the country.
In more recent times, Kentucky has been the recipient of federal grants with the purpose of tackling opioid addiction. In May of this year, the state received $35.9 million as part of the State Opioid Response (SOR) grant program, and has also been the recipient of $24 million paid out over a period of several years from a 2015 Purdue settlement over Oxycontin. 
"These funds will allow us to help more Kentuckians suffering from addiction," Governor Andy Beshear said in a press release.
Fentanyl Seeps into Drug Chain
Fentanyl seems to be in the majority of opioids being sold on the street, but where does fentanyl come from? According to the Drug Enforcement Agency (DEA), China is the originator of the vast majority of our fentanyl supply, which is then shipped out to other countries and put into the final product by illicit manufacturers and street sellers, both domestically and internationally.
The use of fentanyl makes the product much more profitable, and if you can get someone hooked on a more powerful mix of drugs in smaller amounts, then you'll have many guaranteed repeat customers if they can't achieve recovery as a way of escaping the grasp of an opioid use disorder. In the last year, the DEA has issued its first warning in years concerning the risk of fentanyl overdoses due to counterfeit opioid pills.
How Do We Stop the Wave of Fentanyl Overdoses?
The opioid crisis has since spiraled out of control. More and more people are dying from opioid overdoses, and many of them are falling victim to accidental fentanyl dosing beyond that which they have any physiological tolerance for. Heroin used to be the chief concern among those fighting the abuse of opioid drugs in America. But in the 1990s, regular Americans discovered the highs that drugs like Oxycontin brought.
Once pills were on the market, the desire for drugs even more powerful than we could've ever imagined increased. Heroin was a walk in the park compared to some of the things we've since seen. There's now a desperate need for effective, evidence-based treatment centers that tackle the treatment of addiction. All treatment models that can be scaled up to make treatment available to all Americans is one that we should pursue with abandon. Landmark Recovery is taking steps toward doing just that, including opening treatment centers that serve populations with Medicaid insurance.
Finding Suboxone Clinics in Kentucky
The newest method we've added to our arsenal of treatment strategies is opening a Suboxone clinic as part of our Louisville-area group of treatment centers. Participants in the program are required to attend two therapy sessions a week and must participate to receive prescriptions for Suboxone. Landmark's goal is to save one million lives in the next century, and the most effective way to do this is by scaling our model up and making it as available as possible to Kentuckians around the state.
Making Narcan (also known as naloxone in its generic form), an opioid overdose reversal spray for intranasal use, available for those who might need it is also incredibly important. This is how we can make sure that overdose treatment response times from anyone who might be around victims stay low and that medical professionals can act as quickly as possible once they get to overdose victims.
What is Narcan?
What is Narcan? Narcan, or naloxone in generic form, is more commonly known by its brand name of Narcan and is an opioid antagonist that reverses opioid overdoses. It comes in several forms but is most known as a nasal spray with a one-time use. This is a drug that could literally be the difference between life and death for many Kentuckians, and keeping a supply nearby, when available, is strongly encouraged, especially for those who may or may not be suffering from an opioid use disorder.
How to Get Naloxone in KY
As part of a partnership between the University of Kentucky and the Kentucky Department of Corrections, the HEALing Communities Study is making Narcan free and available to qualifying individuals in the state of Kentucky. Those who qualify are people on supervision, their family and friends, and Department of Corrections staff. You must watch a nine-minute training video and the state will mail you a naloxone spray kit for use in situations that call for it. There are also syringe exchange sites in certain Kentucky counties that also carry and administer it to those who overdose in the presence of a medical professional.
Learn More About Addiction Treatment
If you need opioid use disorder treatment in Kentucky, Landmark Recovery is here to help. Voted as the best treatment center in the state by Newsweek, Landmark specializes in treating opioid addiction through our evidence-based, all-encompassing treatment. Contact us by phone at 888-448-0302 today to speak with an admissions specialist.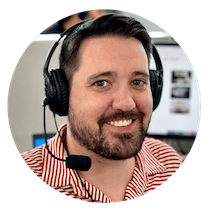 Choose Recovery Over Addiction
We're here 24/7 to help you get the care you need to live life on your terms, without drugs or alcohol. Talk to our recovery specialists today and learn about our integrated treatment programs.