Las Vegas Fentanyl Deaths on the Rise
The opioid crisis has devastated the United States in the past 10 to 15 years. Massive waves of overdose deaths hit the country and continued to climb year over year. In recent years, there was a small, but hopeful decrease in fatalities.
The problem was evident long before the COVID-19 pandemic ever entered the nation. But then, the opioid epidemic was worsened by a pandemic of another kind. And unfortunately, the results have hit Clark County, Nevada. Las Vegas fentanyl deaths are increasing, and it's a trend that concerns everybody.
Data from a mid-July article in the Las Vegas Review-Journal yields some alarming statistics. The number of Las Vegas Fentanyl overdoses nearly equaled the number of opioid fatalities in all of 2019 in just six months. Between January and July, there were 63 opioid-related deaths in Clark County. In 2019, the county saw 64 deaths total. That's an alarming overall jump of 125 percent.
The Clark County coroner stated that he saw as many as five opioid overdoses in a single day. These deaths stretched staff at the coroner's office beyond their working limits. This no doubt took a mental and emotional toll as well.
Why Fentanyl, Las Vegas?
The rise of fentanyl is proving to be a problem for Las Vegas and the greater Clark County area.
Fentanyl is a synthetic opioid used as an anesthetic and sometimes prescribed by doctors to treat severe pain, often for cancer patients at the end of their lives. It is 80 to 100 times more potent than non-synthetic opioids like heroin and morphine, making it all the more likely that users can overdose. For the average adult male, a lethal dose of heroin is 30 milligrams. For the same adult male, a deadly dose of fentanyl is three milligrams.
Unfortunately, it has become common practice for street dealers to mix fentanyl into batches of heroin, making it "super-potent." While fentanyl multiplies the effects of the substances and gives the user the high they're looking for, it also makes the drugs' potency highly unpredictable.
Street drugs like non-prescription fentanyl are produced in illegal laboratories. This lack of oversight and medical regulations makes it nearly impossible to know how toxic the drugs truly are. Without knowing the amount of fentanyl they are consuming, users are incredibly vulnerable to overdose. Many are even at risk of death at the hands of cut street drugs.
The issue with fentanyl Las Vegas and Nevada experienced became so severe in 2020 that the entire state was placed on 'red alert.' This warning made Nevada one of 28 states at high risk of opioid-related overdoses and deaths.
There's no question that fear, anxiety, doubt, uncertainty, and isolation are taking a heavy toll on residents of Clark County. The pandemic has ravaged the mental health of all US citizens. Emotionally overwhelmed individuals, those already struggling with addiction, and people trying to cope with chronic pain subsequently turn to street opioids. With that accessibility comes the danger of accidental fentanyl death.
If you are struggling to cope with addiction or substance abuse during the pandemic, you are not alone. Just know that there are resources that can help you begin your journey back to wellness. The first step is never easy, but it's always worthwhile. Reach out to Landmark Recovery today, and let's take that step together.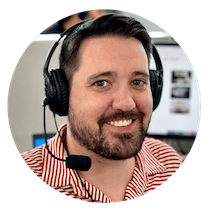 Choose Recovery Over Addiction
We're here 24/7 to help you get the care you need to live life on your terms, without drugs or alcohol. Talk to our recovery specialists today and learn about our integrated treatment programs.