For many, the dark web is a mystery. For others, it's a heady wonderland. It will continue to become an even headier wonderland as great technological leaps are achieved in the next decade. One man's operation from Las Vegas helped the dark web maintain its "spicy" reputation. James Verl Barlow, a Las Vegas resident, was arrested by federal law enforcement agencies and sentenced to three years in prison for his role in spearheading an internationally operating psychedelic mushroom store on the dark web.
Who Is Dark Web Entrepreneur James Barlow?
Living the dream in a Vegas mansion, driving multiple Tesla cars, buying land in Colorado with Bitcoin, and blowing millions of dollars, Barlow and his criminal ring shipped psychedelics out to buyers from Memphis, Las Vegas, and Gulf Breeze to people all over the world. TRIPWITHSCIENCE and PERFECTSHROOMS were the storefront names for their operation, hawking shroom-derived substances at $20 a pop. The Central Ohio Cyber Drug Task Force, which was the law enforcement agency responsible for catching them, linked the 12-person group to over 3,500 kilograms of psychedelic mushrooms. They were arrested in April, with everyone but Barlow and his brother pleading not guilty to the charges awaiting a trial date.
James Barlow was a US Army soldier, serving in Las Vegas from 1994 to 2019, when he formally retired. While in the Army, Barlow participated in a variety of legitimate business schemes, like selling funny shirts. He sold shirts for nine years, from 2006 to 2015. Authorities say he began selling drugs on the internet in 2013. Barlow partnered with Ronald Brust, who is alleged to be the actual grower of mushrooms. Part of Barlow's motivation for growing shrooms was to find a way to fund his incredibly lavish lifestyle, one that his other failed business couldn't have paid for.
According to WCMH-TV, the local NBC affiliate news station of Columbus, Ohio, the 12-person group notably included the following defendants that were charged by a federal grand jury:
James Verl Barlow, 44 of Las Vegas, Nevada

Matthew Taylor Barlow (James Barlow's brother), 35, of Murray, Utah

Ronald Royal Edward Brust, 45, of Las Vegas, Nevada

Jennifer Helen Campbell, 42, of Murray, Utah

Monet L. Carriere, 32, of Las Vegas, Nevada

Tony Du Phan, 44, of Memphis, Tennessee
What Kind of Illicit Drug Products Were They Selling On the Dark Web?
The actual product they were primarily selling is a distillate version of psychedelic mushrooms in liquid form. The mushrooms were turned into liquid by Matthew Barlow and others, then shipped to Tennessee and the United Kingdom, where it would get packaged properly for sale. The liquid was then placed in nine milligram vials and sold at a $20 price point. This translated to millions of dollars in cryptocurrency sales in US Dollars (as of 2022).
Learn More
Landmark Recovery of Las Vegas treats those with substance use disorders throughout every process of recovery. We are the only treatment center in Las Vegas that offers all steps of treatment under the same roof. Call (725) 217-9910 today to speak with one of our dedicated admissions specialists on ways Landmark Recovery can help you get your life back from a substance use disorder. We're on a mission to save a million lives from the jaws of addiction in the next century, starting right here in our very own backyard.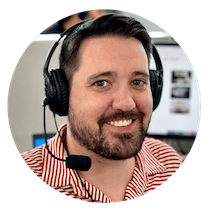 Choose Recovery Over Addiction
We're here 24/7 to help you get the care you need to live life on your terms, without drugs or alcohol. Talk to our recovery specialists today and learn about our integrated treatment programs.