Rob and Diane Perez are restaurant owners in Lexington, Kentucky who made a startling realization about their staff over five years ago. Over a ten year period, they had lost roughly 13 employees to addiction, with half of those cases being fatal overdoses from opioid drugs. That is why in September of this year, the couple opened DV8 Kitchen, a new restaurant model that actively recruits employees in treatment for opioid addiction and other substances, mixing together employment, rehabilitation, and a supportive environment to help their local community.
In Lexington, Kentucky, there hasn't been a single day since July 2016 where paramedics have not administered Narcan, the opioid reversal agent and lifesaving medication that first responders are increasingly being equipped with. In the rest of the Kentucky, the number of overdoses continues to rise despite efforts at stemming the tide. Even now, the state ranks fifth in the nation for fatal overdose rate.
Drugs and alcohol have always been deeply embedded within restaurant culture. In fact, according to the Substance Abuse and Mental Health Services Administration, the food service and accommodations workforce has the highest percentage of individuals who qualify for a substance use disorder, more than 6 percentage points above the national average. It's not especially surprising when you consider the circumstances.
Often times servers get free drinks, they get paid in cash, and there are often late nights and early mornings. Additionally, being hungover or drinking on the job are not entirely frowned upon by many establishments. There's also such a high demand for workers that many employers will overlook or dismiss employees that may have substance use issues.
According to Rob and Diane, the whole experience of working in food service can be a therapeutic and supportive environment if done with the purpose of supporting sobriety. For example, the kneading of dough in preparation for the days output is itself a form of meditation, while the practicing of customer service and finances helps teach valuable life lessons to recovering addicts.
"Our staff don't leave programs or meetings or houses and come to a foreign environment 40 hours a week, they come to a place where we all speak the same language, have the same customs, and discussions, so it's a 24/7 program." – Rob Perez
The two owners based their model on a number of restaurants in the United States trying similar approaches. For example, there is no bar. They also have a zero-tolerance policy for tardiness. Tips are gathered and pooled at the end of the night before being added directly to paychecks so that employees are not tempted to use cash. The owners also work directly with treatment centers to find employees, creating an additional level of support and connection between the restaurant and their employee's recovery.
"They think it's working well as there's a lot of accountability on the residents (our employees) to stay on track with the program. They really need to follow their program while they're at work or they will be asked to leave the program altogether. In that way, we work in tandem with the sober living houses to ensure the employee is meeting their goals and staying on a good path."
The restaurant was opened with $300,000 and is within walking distance of the city's three largest treatment centers. Inside, the walls are decorated with graffiti from local artists and customers can watch as kitchen staff knead dough. As many of their staff attend support meetings at night, the restaurant caters towards the early morning and lunch crowds, pushing homemade breads and baked goods.
Many employees have worked in the restaurant industry before, but the unregulated environment allowed them to continue using, many times in response to the high stress work environment. At DV8, employees are held up to high standards, but the supportive environment means employees are constantly reminded of their recovery and fellow workers are there to help when they notice something is wrong.
"When you say you're a second chance employer you run a risk of people thinking 'second chance' means 'second rate.' They don't want to spend money on second rate. What we've been taught in society is to be hesitant in employing convicted offenders and recovering addicts. Through DV8, we hope to show them success and really convince them that it doesn't hurt to offer addicts or those who were previously incarcerated a second chance."
In addition, the couple hosts mandatory workshops every week for employees where lawyers explain how to get criminal convictions erased from records, accountants talk about personal finances, and professional athletes discuss the importance of teamwork and cohesion. Since opening, the turnover rate has been roughly 1 in 5, which is extremely low compared to the national turnover rate for hospitality which is 70%.
The couple say that they created a glass wall between the kitchen and dining area because people enjoy looking into the eyes of someone they are helping. Likewise, cooks like knowing that the hard work they put into a dish is making someone else happy. Through this set up, customers get a chance to see employees stand up straight, work with enthusiasm, and that they're ultimately no different from any other person.
They attribute the success of the program to the combination of hard work, long lasting relationships and nature of self-sustaining success. For many in recovery, patience can be difficult. Addicts want things now, not later, and when you get to serve food you get instant feedback. The spirituality of sharing meals too plays a part in making someone happy.
Restaurant Recovery Groups in Other States

Ben's Friends is an organization created by restaurant owners Mickey Bakst and Steve Palmer as an advocacy and support group for recovering addicts in the restaurant industry. Meetings are open ended and similar to 12 Step, but helps participants better relate and connect while discussing the difficulties of the industry. For someone who is working behind the kitchen and the restaurant is packed, there's a specific kind of stress that you must cope with. Another organization, Chefs with Issues, was founded by Kat Kinsman, a food and drinks editor for Extra Crispy. The organization provides a forum for restaurant workers to discuss and destigmatize mental health issues.
As one industry, similar to construction and mining, where barriers to entry are relatively low, highly correlative factors with addiction such as low educational attainment, low income, and poor mental health are quite common. If you're willing to work and have a grasp on english, most anyone can enter the industry, but not all can cut the high pressure and highly demanding work. Big Table is another organization in Washington State that hosts dinners where volunteers can come together with restaurant workers in recovery and talk about resources, refer friends to treatment, and more. The Giving Kitchen in Atlanta is available for restaurant employees who cannot work due to illness, accident, mental illness, or substance use disorders, and provides access to information, treatment resources, and monetary support.
Opioids in Kentucky
Kentucky is one of the states at the forefront of the opioid epidemic. According to the Kentucky Office of Drug Control Policy, overdose deaths killed over 1500 people in 2017, with many of those coming due to opioids.
Opioids in Kentucky are prescribed at an alarmingly high rate, much higher than the national average. According to the CDC, in 2017, there were 88.1 opioid prescriptions per 100 persons, the national rate is 59.0 prescriptions per 100 persons. They also found that in 2014, 89.1 percent of individuals who needed treatment for opioid abuse were not receiving it.
This disproportionate rate of prescriptions and the lack of treatment people are receiving are both contributing to the massive epidemic that is killing thousands across the country. These factors have caused hundreds of Kentucky citizens to lose their lives every year.
According to the NIDA, Kentucky is among the top ten states with the highest opioid-related overdose deaths. In 2016, there were almost 1000 opioid-related overdose deaths. The state had a rate of 23.6 deaths per 100,000 persons, almost double the national rate. More specifically, since 2012, heroin overdose deaths increase from 143 to 311, an increase of 117 percent. Meanwhile, synthetic opioid deaths have increased from 70 to 465 in the same amount of time, an increase of 564 percent.
Creating a Supportive Recovery Environment

Working in a supportive and structured environment can be an important component of your recovery, as steady employment and finances should help you remain sober. Many addicts find that upon returning home that they have plenty of free time that was previously filled with using substances. This is where creating a new routine comes into play. You'll want to set yourself up for success by filling your time with ample dedication to physical fitness, mental health, leisure time, work, and social obligations. There is no perfect balance, but it helps to make sure that you don't overload yourself with say, work, or physical fitness, while neglecting your friends and family or leisure time.
Regular exercise should become an important part of your daily routine. Maintaining a regular aerobic exercise routine can actually lower risk of developing an addiction or relapsing from a prior addiction. Research has shown that individuals who regularly engage in exercise are less like likely to use and abuse illicit drugs, and that exercise offers special protective behavioral and neurological effects against developing a substance use disorder.
Similarly, preparing healthy meals for yourself can greatly benefit your mental outlook and finances. Preparing healthy meals ahead of time will help you avoid spending money eating out or eating fast food, build your immune system, and provide a balanced source of nutrition for your body and brain.
You should also begin to set long-term and short-term goals for yourself. For example, attending X-amount of meetings per week, taking cooking classes, learning a new instrument, or maybe traveling to certain destinations. You can look forward to sobriety milestones such as 1 month, 3 months, and 1 year onwards.
Focusing on a daily routine harkens back to the "one day at a time" mantra that many recovering addicts live by. You should focus on making it through each day without being overwhelmed by the thought of having to make it for another 3 months or 3 years. By keeping your lens on completing your daily routine, soon enough a day becomes a week, a week becomes a month, and so on.
Hope in Lexington
Restaurant owners Rob and Diane Perez are working hard to ensure that recovering addicts are given a second chance at life. The right to work without being discriminated against for a prior criminal charge such as possession is important for restoring individuals lives, raising families, and restoring communities.
In Conclusion
This opioid crisis is affecting the country, killing thousands every year. And it is disproportionately harming states and regions like Kentucky. While there is still work to be done and progress to be made, Kentucky has shown that they not only recognize the problem but are committed to finding a solution. At Landmark Recovery, we are focused on being a part of that solution. Landmark offers a path to sobriety through individualized care for those looking to escape the clutches of opioid abuse, or other substances. If you or a loved one is struggling with addiction, feel free to reach out to our admissions team to receive more information on how we can help. We can gladly discuss our detox services, drug and alcohol rehab, intensive outpatient program and more.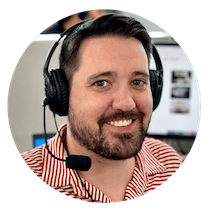 Choose Recovery Over Addiction
We're here 24/7 to help you get the care you need to live life on your terms, without drugs or alcohol. Talk to our recovery specialists today and learn about our integrated treatment programs.