Addiction Recovery and Treatment Options in Indianapolis, IN
Addiction is a complex but treatable disease. Landmark Recovery of Indianapolis can help you overcome drug and alcohol addiction using medical detox and evidence-based treatment plans.
Through the substance abuse treatment plans we offer at Landmark Recovery of Indianapolis, our goal is to stop a crippling trend of drug overdose in Indiana. The Hoosier State experienced more than 1,800 drug overdose deaths in 2018, 17.5% involving an opioid. More recently, Indiana drug overdose deaths saw a higher year-over-year increase (33.1%) than the national average (29.4%). From 2019 to 2020, drug overdose deaths in Indiana rose from 1,704 to 2,268.
Excessive alcohol use and opioid overdose is a public health problem in Indiana. More than 1,900 deaths in Indiana each year can be attributed to excessive alcohol use, according to the National Center for Drug Abuse Statistics. Conversely, from 2011 to 2015 the rate of non-fatal emergency department visits due to opioid overdoses increased from 28.5 to 45 occurrences per 100,000 population, according to the Indiana State Department of Health.
Addiction is a crisis that when untreated can cause death and damage to the future generation of Hoosiers. In 2016, more than 50% of the cases where children were removed from the home by the Indiana Department of Child Services involved family drug use, according to Indiana University.
The number of Indiana residents admitted for drug and alcohol treatment increased from 24,054 in 2010 to 37,077 in 2019. Landmark Recovery of Indianapolis is here to help those in need of substance abuse treatment.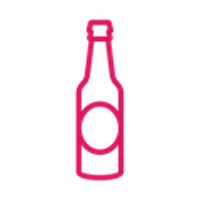 Alcohol Addiction
Research shows that alcohol is the most abused substance in the state of Indiana. More than 6% of adults over the age of 18 reported alcohol use disorder in 2018. Underage drinking is also common for young adults in the Hoosier state. More than 21% of the population ages 12-20 reported using alcohol in the past month, according to the Substance Abuse and Mental Health Services Administration (SAMHSA). In that same year, 1.6% of teenagers ages 12-17 reported an alcohol use disorder.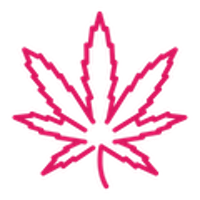 Marijuana Addiction
Marijuana use has nearly doubled in the state of Indiana in recent years. On average, more than 16% of people 12 years or older used marijuana in the years 2017 to 2019. Over a similar timeframe, from 2002-2004, the annual average of marijuana use was less than 10%, according to SAMHSA. People with a marijuana use disorder may experience health problems, such as problems with attention, memory and learning.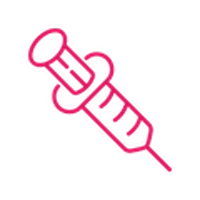 Heroin Addiction
Heroin represents a lower percentage of substance use in the state of Indiana. SAMHSA reports past years' heroin use at 0.39% from 2017-2019. Heroin is still very easy to get addicted to. It enters the brain, converts to morphine and binds to opioid receptors. People who have used heroin reported feelings of pleasure, or a "rush."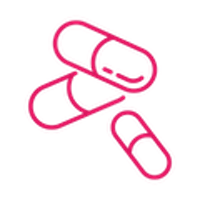 Opioid Addiction
More than 17% of the drug overdose deaths in the state of Indiana involved opioids in 2018, according to the National Institute on Drug Abuse. This percentage represents the ongoing opioid overdose crisis in the United States. An annual average of 1% of Indiana residents over the age of 12 reported a past years' opioid use disorder from 2017-2019.
Cocaine/Crack Addiction
Cocaine use among Indiana residents has decreased throughout the years. Initially the third-most reported drug of choice within the treatment population, according to IUPUI, cocaine use in Indiana decreased from 12% to less than 4% between 2005 and 2014. The effects of cocaine can cause the user to feel overjoyed and heighten their sight, sound, and touch, according to the National Institute on Drug Abuse.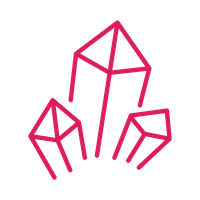 Meth/Methamphetamine Addiction
Short for Methamphetamine, the production and abuse of meth usage is spreading from rural to urban areas in the state of Indiana. Meth was involved in 100 of the 361 drug overdose deaths in 2018 in Marion County, where Landmark Recovery of Indianapolis operates. Small amounts of methamphetamine can reportedly cause users to experience high amounts of energy while decreasing appetite.