Celebrating Our Partnership with Dress for Success Indianapolis
Addiction can derail lives, creating a cascade of setbacks that impact not just the individual but also their families and communities. Breaking free from this cycle demands a holistic approach that addresses not just the physical and emotional dimensions but also vocational and social aspects. This is where the partnership between Landmark Recovery of Indianapolis and Dress for Success Indianapolis comes in. By joining forces, these two organizations aim to offer a comprehensive solution to those on the path to recovery and economic independence.
Watch the WRTV segment on Landmark Recovery and Dress for Success's partnership.
What is Dress for Success in Indianapolis?
Founded with the mission to empower women to achieve economic independence, Dress for Success Indianapolis provides a network of support, professional attire, and development tools. Their purpose resonates with their various programs designed to help women make significant life transitions that result in self-sufficiency and socioeconomic advancement.
Programs to Empower Women
Dress for Success Indianapolis offers three core programs:
Style for Success: Provides professional attire to help women make a strong impression in job interviews and the workplace.
Career Development Center: Addresses the need for career planning and development.
Professional Women's Group: A platform for continual learning and networking.
The organization also offers the services of a Success Coach, focusing on personal and professional development.
A Brief History of Dress for Success
The Indianapolis affiliate was chartered in May 1999 under the leadership of founding Executive Director, Talene Shuck. The organization has grown remarkably since its inception, with six full-time and two part-time employees overseeing daily operations. Volunteers continue to play a crucial role in the success of the organization. In 2018 alone, over 400 volunteers contributed an estimated 3,940 hours.
Local Impact, Global Network
Dress for Success Indianapolis is part of a global network with more than 143 affiliates in 23 countries. While they pay an annual licensing fee to Dress for Success Worldwide, all other funds raised locally stay in Indianapolis. This enables the organization to tailor its programs to fit local needs.
Personal Journeys: From Recovery to Career Success
April, a Landmark Recovery graduate, found Dress for Success to be the perfect complement to her recovery journey.
"The quality of the clothing was phenomenal, from Ralph Lauren to Saks Fifth Avenue," she says. But it wasn't just the clothing that transformed her life; it was the complete package of career coaching, life coaching, and professional development classes.
Misty Hogan, the clinical liaison for Landmark Recovery, emphasizes the shared goals of both organizations: "Landmark Recovery and Dress for Success have shared goals to help people overcome addiction and be their best selves."
Shared Goals for a Transformative Future
By partnering, Landmark Recovery and Dress for Success Indianapolis bring together medical treatment and career development, offering a comprehensive path to recovery and economic independence.
"There are so many different pieces of your life that you have to put back together," says April, underlining the need for a holistic approach.
Learn How to Get Recovery Help Today
Your journey to recovery and economic independence can start today. If you or someone you know is grappling with addiction and needs immediate assistance, Landmark Recovery of Indianapolis is here to help. Call us at (317) 449-8029 to explore treatment options tailored to your needs. If you're prepared to reclaim your life, Landmark Recovery is ready to guide you every step of the way. Our comprehensive path to recovery includes medical treatment, emotional support, and, through our partnership with Dress for Success Indianapolis, career development. Don't wait to get help.
Learn more about recent trends in addiction among women in Indiana on our blog.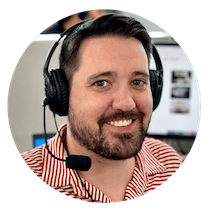 Choose Recovery Over Addiction
We're here 24/7 to help you get the care you need to live life on your terms, without drugs or alcohol. Talk to our recovery specialists today and learn about our integrated treatment programs.