The fentanyl component of the current opioid crisis has reached Upper Michigan (aka the UP). Not only is fentanyl abuse on the rise but also meth is fast gaining an increasingly strong foothold. While most of the country has already seen local reports of their own communities suffering fentanyl overdoses. A news report coming out of Marquette, Mich. shows that Upper Michigan is now recognizing the same challenges. This comes on the heels of a slight decline in drug-related cases overall in summer 2022. 
Fentanyl Gets Real in Upper Michigan
Baraga, Dickinson and Houghton counties differed in that they experienced increases in drug-related cases around the same time. Local newspaper, Upper Michigan Source, reported on the role specifically fentanyl is playing in this drug trend inflection point.
"Fentanyl is basically a painkiller," said Zachary Blaksmith, forensic laboratory manager for the city of Marquette. "It's utilized in a hospital-type setting. […] It has been co-opted into the illicit market."
Blaksmith's lab recently observed that the drug evidence it was processing had changed. Lab workers were used to receiving samples of specific drugs. Those substances have begun to decrease significantly, though. 
Drug Cases Reflect Trend Shifts
"Heroin samples that used to come into the lab or powders that were considered heroin typically are not anymore," Blaksmith said. "They are now typically a fentanyl product."
Reports in the UP come somewhat late compared to reports in many other parts of the country. They also come following the dismantling of a major distribution network for methamphetamine. While the lower, main peninsula of Michigan hosted many of the movers and shakers arrested in Western Michigan, it was in the northernmost portions thereof that they discovered the crux of the operation.
Alpena, Mich. was home to an illegal marijuana growing operation funded by the meth sales of the aforementioned network. The same marijuana was then sold in Tennessee and other southern states. The meth involved, however, was imported, at least in part, from California. 
Rehab Sparse in Michigan
Landmark Recovery of Western Michigan is one of only a small handful of drug and alcohol rehab facilities in the Kalamazoo area. The Detroit area has about five more addiction rehab centers. The state at large is severely lacking in such centers even around its most populous cities.
The plight of Upper Michigan demonstrates that the trends already realized in many parts of the country may finally be overtaking the state. The UP is isolated from the rest of the state by water. This appears to have merely delayed but not hindered the fentanyl and meth trends seen elsewhere. 
The stakes are high nationwide, but this may be a critical time for Michigan's battle against drug abuse. Meth and fentanyl trends are the most watched by law enforcement across the country. The same trends are seeing crescendo in Michigan. The state, however, doesn't have many options for drug rehab near its major cities.
Local Authorities Adapt to Handling Fentanyl
The Centers for Disease Control and Prevention reports that fentanyl is 100 times stronger than morphine. The CDC also reports it's 33 times more potent than heroin. 
Michigan State Police Public Information Officer Lieutenant Mark Giannunzio says fentanyl's new to the area. He says it's going from hospitals and medical centers to black-market traffickers. 
"There's not a ton of it that we're seeing right now out here in the Upper Peninsula," Lt. Giannunzio said. "It is very potent, very dangerous, and in the wrong hands, it is deadly."
The drug is, in fact, so deadly that officers are taking special precautions to avoid touching fentanyl product directly. This is of paramount importance as they attempt to get ahead of the trend. If the product's mishandled, enough contact with the skin can seep fentanyl into the bloodstream. Even that could prove fatal.
"Our troops, local officers and county deputies are all trained to make sure that when they observe this stuff, they stay away from it. They use rubber gloves and package it the right way." 
If you or someone you know has bouts with heroin, you could also be encountering fentanyl, which is highly likely to kill you. For struggles with heroin or methamphetamine, visit Landmark Recovery of Western Michigan or call 269.443.0905.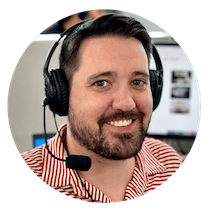 Choose Recovery Over Addiction
We're here 24/7 to help you get the care you need to live life on your terms, without drugs or alcohol. Talk to our recovery specialists today and learn about our integrated treatment programs.