Understanding the Gravity of Drug Overdose
Drug overdose isn't just a headline or statistic. It's a devastating reality that claims lives, tears families apart, and leaves communities in pain. Overdose deaths in the United States have skyrocketed 50% since 2019, claiming over 105,000 lives in 2022.
This isn't just another blog post; it's a platform where families honor their lost loved ones and share stories beyond the grim statistics. National Recovery Month 2023 isn't just a date on the calendar. It's our collective call to action: #EndOverdose. 
We're amplifying these stories to remember those we've lost, help those still struggling, and empower those in recovery.
Overdose by the Numbers
International Overdose Awareness Day 2023 reminds us to face the hard facts and honor the lives they represent. U.S. overdose deaths dropped 2%—from 107,573 in 2021 to 105,452 in 2022. While this decrease is a step forward, it's not enough. We still lost 105,000 Americans to a drug overdose last year. 
Why Overdose Tributes Are Important
On this day, we're doing more than just counting numbers. We're sharing stories and faces of the people we've lost. It helps families heal and gives hope to those still fighting addiction. 
Every story you read here is about someone's child, parent, friend, or spouse. We're making sure their lives are more than just a statistic.
12 Personal Tributes
The following names come from families who wanted to honor their loved ones lost to overdose and addiction. Their stories serve as a memorial and a wake-up call to #EndOverdose.
Kyah Rayne
"My beautiful, smart, amazing 17-year-old daughter passed away July 11 due to an overdose. Such a tragic event has drastically changed my entire life. We love you, baby girl! #Forever17"
Jennifer Felix
"Jennifer Felix was kind, funny, and had a heart for her closest loved ones that brought great heartache upon her death. She enjoyed spending time with her siblings, caring for her grandparents, and helping her uncle William around his home. She found pleasure in engaging in activities like hunting, fishing, and cutting wood. 
She was known by her nickname "Dude," which was given to her by her late uncle Ebert Felix. We called her by that nickname because of her style of clothing and the things she liked doing that involved work that usually men would carry out. She died of an accidental overdose in the community of Taché on February 23, 2022. 
Jennifer Felix was only 21 years old when she lost her battle to addiction. She had no children but had a family that cared for her very much, working hard to encourage recovery. But due to a lack of services and stigma, she found it hard to reach out for support. Jennifer wanted to change her life around and finish school, she was in her last year of high school and was about to graduate. 
I want to bring meaning to my sister's death and bring understanding about the complications of substance use and disorders. I have begun my journey to fight for change and have gained a champion who is willing to work with me as I present an integrated Community Action Team for both substance use and recovery to engage in addressing addiction and to develop a framework of traditional wellness and healing models that can be provided in the community and on the land. My event took place on the first anniversary of my sister's death. 
I hosted an introduction Plan for the Integrated Community Action Team–Forming a Substance Use Committee and a Recovery Council on February 23rd, 2023, and still need all the support I can get. This is the call to action, a path forward for evidence-based inclusive engagement on a community-wide approach to help our people. I hope you are there for me, giving me strength when I carry out my endeavor, little sister, hearing you say, 'You got this, sis.' I love and miss you and will forever bring remembrance to your name and all the others we have lost to this preventable disease. With all my love, baby sister. My lil Nalo Jr." –Big Sis Sam
Zachary Nikel
"April 3, 2015. My baby brother. I miss you ❤️"
Joey Bryan
"[Joey was the] most incredible uncle with the biggest heart."
Adam Wayne Hall
"Adam could make anyone smile! He would light up a room! He loved his family.
He loved listening to music, playing with his younger cousin, and sitting on the swing at Mawmaw's house with everyone enjoying a fire. Forever in our hearts, we miss you so much!"
James "Bo" Downey
"Bo was an addictions counselor with Landmark until his death. He was an avid golfer and LOVED his Bears and Wisconsin football. He was the love of my life and made an impact on EVERYONE he met."
Brian Weeks
"I lost my baby brother to this vicious disease on September 11, 2020. Brian loved his friends and family. The guy could be dying inside but still make you laugh."
Michael Denson
"I was my brother's keeper, as he was mine. Life will never be the same as I lost my best friend that day."
Melissa Phillips
"[Melissa was a] loving daughter, sister, and mother to 6 beautiful children. Turmoil pivoted her life on the track of addiction she struggled with and overcame multiple times in the years she was alive. Unfortunately, the addiction sunk its claws in too deep, and her life was lost on Christmas morning of 2018. 
She leaves behind her mother, father, brothers, and 6 children. We miss her dearly but know she is no longer struggling to keep her head above water in a sinking ship. She is no longer in pain. She is finally free."
Christopher McBride
"My nephew loved life and was larger than life himself. Missing him more every day."
Timothy Miesen
"Tim was on this earth almost 40 years. He had an infectious smile and laugh that you would never forget once you heard it! Tim loved his family and friends deeply.
Addiction took hold of Tim in his early 20s and, unfortunately, led to a lifestyle he couldn't escape. As his only sister and the only living family member other than his 3 nephews, it hurt my heart deeply when I got the call on April 23, 2021, that he had given in to the devil after 8 months sober. Tim fought for a week, but his body couldn't fight anymore.
On this International Overdose Awareness Day, I urge those in active addiction, early sobriety, or years of sobriety to understand one last time could be the last! Call someone other than the call that could lead to your last call."
Shawn Willis
"The most fun-loving, considerate person you could have met. A son, brother, uncle, and friend to everyone he met. RIP, son!"
If you've lost someone to overdose and want to honor their life, fill out our tribute form. We'll share it on our website.
What To Do If You Witness an Overdose
Identify the Overdose

: If someone's breathing slows, try calling their name or rubbing your knuckles on their chest. No response could mean an overdose.

Call 911:

 Dial 9-1-1 right away. Clearly state the address and situation. Mention the person is unresponsive and struggling to breathe.

Give Rescue Breaths:

 Follow instructions from a 911 operator, administering rescue breaths until emergency services arrive. 

Administer Naloxone:

If you

suspect an opioid overdose

, clear the mouth and tilt the head back. Pinch the nose, give two slow breaths, and check for chest rise.

Wait for Help

: Stay put. Wait for paramedics, even if breathing improves.
The Power of Remembrance and Need for Action
National Recovery Month 2023 calls for more than remembrance; it demands action. Whether guiding a loved one to treatment, establishing boundaries, or staging an intervention, your actions can make a difference in the fight against drug abuse and addiction.
Confidential Support Is Just a Phone Call Away
Are you struggling with addiction, or know someone who is? Help is within reach. Comprehensive treatment programs are available at Landmark Recovery. 
We have rehab centers nationwide ready to meet your recovery needs. Call our Patient Navigators anytime at 888-448-0302.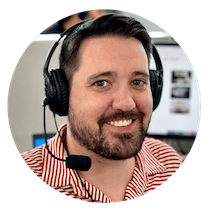 Choose Recovery Over Addiction
We're here 24/7 to help you get the care you need to live life on your terms, without drugs or alcohol. Talk to our recovery specialists today and learn about our integrated treatment programs.