Today, Landmark Recovery, an inpatient addiction treatment organization, announced a refresh of its executive team that will work to save one million lives in 100 years.
The new executive team will:
Bring increased efficiencies

Provide unparalleled clinical and medical offerings

Open more rehab facilities

Serve more people in need of addiction recovery than ever before
"With this new team in place, we are refocused and reenergized to build the biggest, highest quality, and most impactful addiction treatment organization in the country," said Matt Boyle, CEO of Landmark Recovery. "We already have over 17,000 graduates, so I cannot wait to see the influence Landmark will have on improving the state of mental health and addiction just a few short years from now."
Meet the dedicated professionals behind Landmark Recovery's evidence-based addiction recovery programs: https://landmarkrecovery.com/meet-the-team/
Landmark Recovery Appoints New Executive Team To Fight Addiction
14 Facilities Open, 18 More to Open by End of 2024
Landmark Recovery currently has 14 facilities open, with 18 facilities set to open by the end of 2024. With a slate of massive growth ahead, the addiction treatment organization is announcing the executive team poised to lead the company of 1,115 employees.
Meet The New Executive Team
Matt Boyle, Co-Founder & Chief Executive Officer
Matt Boyle started Landmark Recovery in 2016 with the goal of changing the face of addiction recovery in America. His aspirations for a new kind of behavioral health offering, addressing the underlying causes of substance use disorders and at a lower cost, has positioned Landmark as one of the fastest-growing addiction recovery organizations in the United States.
AJ Henry, Chief Operating Officer
AJ Henry oversees the operations, implementations, people management and clinical teams to shape the compassionate levels of substance use care offered at Landmark's facilities. Henry brings more than 15 years of leadership experience and a deep understanding of talent acquisition, business development and executive support. He plays an instrumental role in diversifying Landmark's business development strategies and making sure that our facilities are running at a high level of operational excellence.
Henry originally joined Landmark in 2022 as the Chief People Officer.
Matthew DiGiacobbe, Chief Financial Officer
Matthew DiGiacobbe is a seasoned financial executive with over a decade of leadership experience in building and managing large financial crime programs at some of the world's most prominent financial institutions, including HSBC and UBS.
As CFO, he oversees the finance and accounting teams to make sure Landmark is properly positioned for future growth. Most recently, he served as the Chief AML Officer at DriveWealth, a fintech company specializing in global retail brokerage.
DiGiacobbe is a Certified Anti-Money Laundering Specialist (CAMS) and holds a BS in Finance Management, a BS in Accounting, and a Graduate Degree in Strategic Leadership – all from Goldey Beacom College.
Dr. Jason Kirby, Chief Medical Officer
As CMO, Dr. Jason Kirby oversees Landmark's standards of care and compliance with regulatory policy while managing Landmark's best-in-class medical, telehealth and admissions teams. Kirby is an expert in population health policy. He's also dual-board-certified in addiction medicine and family medicine.
Kirby is a fellow of the American Society of Addiction Medicine (ASAM), serving on both its finance committee and level of care committee, and is a faculty member for ASAM's treatment of opioid use disorder courses. Additionally, he is President of ASAM's Tennessee Chapter.
Justin Hartman, Chief Revenue Officer
Justin Hartman brings more than 10 years of experience managing customer acquisition and retention programs. Hartman's strategic vision ensures an effective end-to-end partner and patient experience. His marketing and development team experts are dedicated to educating the nation on the impact of substance misuse and ensuring everyone has access to addiction recovery.
H. Chris Kang, General Counsel
H. Chris Kang serves as General Counsel for Landmark Recovery and its affiliates. In his role, Kang leads the teams responsible for Landmark's legal affairs and helps the company manage its insurance relationships, risk management and real estate portfolio. Aside from his experiences as a lawyer, Kang brings almost a decade of experience as an entrepreneur and investor in the real estate, construction and manufacturing industries to Landmark.
Kang received his Juris Doctor from the University of Michigan Law School where he graduated cum laude.
Join Landmark Recovery In Saving Lives From Addiction
Landmark Recovery's refresh of its executive team marks an exciting new chapter for the organization. With their goal of saving one million lives in 100 years, the team is poised to lead the way in addiction recovery and improve the state of mental health across the country.
If you or someone you know is struggling with addiction, Landmark Recovery can help. Founded in 2016, Landmark is an evidence-based organization that offers individualized treatment for addiction, including detox, residential, intensive outpatient, and partial hospitalization. With facilities across multiple states, including the top-ranked center in Kentucky, Landmark Recovery is dedicated to helping people choose recovery over addiction, empowering healthier and stronger communities. 
Don't wait to get the help you need. Speak with one of our confidential recovery specialists at 888-448-0302 and visit our blog section for related stories.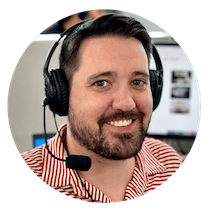 Choose Recovery Over Addiction
We're here 24/7 to help you get the care you need to live life on your terms, without drugs or alcohol. Talk to our recovery specialists today and learn about our integrated treatment programs.