The University of Tennessee Health Science Center's College of Nursing is organizing the third Annual Opioid Conference in Memphis, Tenn. The conference, yet another measure of the severity of the national opioid crisis, is slated for March 3. Organizers also scheduled a pre-conference for opioid prescribers on March 2.
Annual Opioid Conference Organized with Sense of Urgency
Tennessee has been disproportionately affected by the opioid crisis. For more than 10 consecutive years, the Volunteer State has ranked among the top five states for opioid prescription rates per person. The state also placed in the top five for overdose rates in 2020, per the Centers for Disease Control and Prevention.
That makes opioid overdose an emergency for the state. It also explains why Tennessee — a cornerstone of the U.S. healthcare industry — has multiple institutions hosting these annual conferences. Addictionologists, including several from Landmark Recovery, last year convened at the Mid-South Addiction Conference hosted by Vanderbilt University. 
The UT Nursing College announced Dr. Jennifer Tourville, executive director at the UT Institute for Public SMART Initiative, as moderator for the conference. Tourville said 
"It is crucial that everyone, especially healthcare providers, stay up to date on this issue as the drug trends continue to change," Tourville said. "We have to know what we are dealing with, and annual conferences like these ensure attendees are up to date on the current issues in Tennessee." 
Knoxville Experts
Knoxville has been identified as the epicenter of the state's opioid explosion. It's considered ground zero for Opana addiction. Opana's now a common street drug partly due to how thoroughly its producer, Endo Pharmaceuticals, inundated the pharmaceutical market with Opana. The effects have been felt in other major cities as evidenced by Nashville, Tenn. suing Endo for misrepresenting its product. 
Knoxville attendees include Dr. Jennifer Anderson, an OB-GYN provider who's scheduled to speak. The conference's keynote speaker, Dr. Stephen Loyd, also comes from the area and is an internal medicine and addiction care physician. Loyd's the vice president of the Tennessee Board of Medical Examiners. He's personally been in recovery from opioid and benzodiazepine use disorder since 2004.
Loyd has framed the March 3 conference on the topic of how best to serve families affected by opioid misuse. The conference will start at 8 a.m. and conclude at 4:45 p.m. at the FedEx Shelby Farms Event Center. The pre-conference one day early will range from 5:15 p.m. to 7:45 p.m. at the same place. Dr. Brian Winbigler — a pharmaceutical doctor — will address pre-conference attendees on the subject of prescription regulations, harm reduction and the role Naloxone plays in the opioid crisis.
Healthcare Providers Keeping Up
"The opioid crisis affects every single person in Tennessee, even those who don't have personal or family issues related to opioid misuse disorder," Tourville said. "Drug use negatively impacts our health care system, judicial system, child services and foster care, education, the environment, and the workforce, and costs Tennessee over $2 billion annually."
Anyone with plans to attend can register for the conference and pre-conference here.
Knoxville addictionologists have another such event coming even sooner. The East Tennessee Opioid Conference aims to open doors at The Venue at Lenoir City on February 23. Loyd and Winbigler will both be speaking there also. 
If you or someone you know struggle with opioid addiction, reach out to Landmark's addiction specialists at 865.448.5174.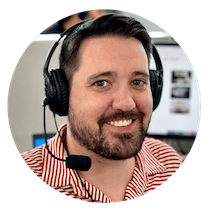 Choose Recovery Over Addiction
We're here 24/7 to help you get the care you need to live life on your terms, without drugs or alcohol. Talk to our recovery specialists today and learn about our integrated treatment programs.