Grieving Someone Who's Still Alive
Betty Mason still remembers the 3:00 a.m. call. Any parent with teenage children can relate to that dreaded feeling of being woken in the middle of the night by a phone call. These types of calls rarely have good news waiting on the other end. This call came from a friend of her daughter, Katy. 
The friend told Mason she'd been with Katy when she overdosed. Katy was taken to a hospital.
"I was able to be with her when she died," said Mason. "I just held her hand while she was hooked up to all kinds of equipment. I'd do anything I could to help pick up her baton and help other people that were struggling like she did with drugs and substance abuse."
Katy struggled with substance use for approximately seven years. She turned to drugs and alcohol to cope with teenage insecurities, bullying and a mental health disorder. Mason said watching her daughter struggle with addiction was like watching her die.
"You really grieve these people, even while they're still alive," said Mason. "It's almost like there's a timer going off that says you might as well go ahead and grieve the person you've lost, because they're not that same person anymore. They're either going to recover or they're not."

"Race Day" will never be the same
Kathryn Virginia Sophia Mason was born on September 19, 1996, and died of a fatal drug overdose on May 14, 2016. That date is significant not only to the Mason family, but to the entire city of Nashville. Ironically, it was the same day that more than 25,000 spectators gathered to see the 75th running of the Iroquois Steeplechase, the premier spring horse racing event also known as "Nashville's Grand Tradition." Mason and her family's love of horses drew them to the equine spectacle every year, including before Katy was born.
"Even when I was pregnant with Katy, we went," said Mason. "That was a family tradition. We all love horses in this family, and she was brought up around horses."
Katy's love for horses and Nashville's most celebrated racing event manifested into her becoming the Iroquois Steeplechase's first 18-year-old jump marshall. However, because of her daughter's death, Mason chose not to attend this year's running of the steeplechase. The 2022 race was scheduled for May 14, six years to the date of Katy's fatal overdose. For Mason, there were too many feelings of grief and sadness around a day that had become Katy's favorite through the years.
"It absolutely was like a cannonball going through my heart," said Mason. "It just reminds me that my love for her is extremely strong, and it's never going to end in a way that's a comfort."
Teenage Insecurities and Bullying Fuel Addiction
Katy's death was one of more than 63,600 opioid-related, fatal overdoses in the United States in 2016. With the emergence of fentanyl during the third wave of an ongoing opioid epidemic, research suggests people are now more likely to die from an accidental overdose than from a car crash. Katy's substance abuse issues were fueled by personal insecurities that started before she was a teenager.
"Some of it started when she was 12 years old," said Mason. "We read in her diary that people were bullying her. She was finding out what the real world would be like."
Related: Child Bullies are More Likely to Abuse Substances
On top of bullying, Mason says Katy suffered from body dysmorphic disorder, a mental health condition that causes a person to obsess over perceived flaws in their personal appearance. Studies show that two-thirds of children who developed a drug or alcohol addiction experienced at least one mental health disorder. Katy was self-conscious about her body, and would sometimes avoid social settings because she thought other children were staring at her legs.
Mason says she had parental blinders on at the time and connected Katie's concerns to typical teenage insecurity.
"She would watch everything she ate because she thought she was fat," said Mason. "Things like that we overlooked. We missed this window of opportunity to really hone in on what really was wrong until it manifested itself."
Related: How to Know if Your Child is Being Bullied
Copings Skills Involve Horses
Katy's love for horses never wavered, even as she battled addiction problems. According to Mason, Katy formed a connection with horses at three years old. 
"That was what she would go to when she was triggered a lot of times," said Mason. "She would go be around the animals. The horses were her best friends."
During a rehab stint in Texas, Katy had the opportunity to lean on her love for horses as she learned how to cope with addiction triggers. 
"She felt safe around horses," said Mason. "They could sense the trust in her and she could sense the trust in them. They were non-judgmental, and that love between her and a horse was unconditional."
GRASP Organization Helps With Grief Process 
After attending other grief classes with her husband Bruce, Mason says they had trouble forming a connection needed to deal with Katy's passing. Some families lost loved ones to different forms of cancer. Others had loved ones who died by suicide. However, the Masons felt out of place because they lost a daughter to an overdose.
"We felt like odd men out," Mason said. "It was kind of unsaid, but it was just reading into body language. They look at you like you're a unicorn when you start talking about somebody who's passed away from an overdose."
On the recommendation of a family friend, the Masons eventually found GRASP (Grief Recovery After a Substance Passing), and finally had a "safe place" to relate with others who had also lost a loved one to substance abuse.
"It's an ear to listen to, a shoulder to lean on, a hand to hold and a friend to share," said Mason, who is now the co-facilitator for the Nashville chapter of GRASP. "It's just to let people in our situation know that they're not alone, that they're not going to be judged. There's no stigma or shame attached to this organization, and anything that's said in the meeting is not going to be repeated outside of the meeting."
Mason says GRASP meetings are open to adults over the age of 18 who've been in the grieving process for at least a year. Active addiction is not discussed, and meetings happen in person only. 
"There's a lot of healing that you've got to do prior to approaching this," said Mason. "It's definitely a peer-led grief group, and it's very important for us all to be there together to really effectively support each other."
Finding a "Tribe" in Grief & Addiction Recovery
There's a phrase that goes "your vibe attracts your tribe." The idea of being surrounded by her own tribe of people in grief recovery resonated most with Mason when she was reminded of when Katy went to long-term rehab. An interventionist who helped the Mason family convince Katy to go to rehab mentioned the importance of a tribe.
"She was talking about people trying to stay in recovery," Mason said. "Those were the people [Katy] needed to surround herself with. That was her support system. Those are the people that understand where you've been and where you're going."
Mason didn't understand the tribe comments at first and was hurt. She felt like a parent should know what's best for their daughter, and there wasn't a need for a "tribe." 
"I thought, 'oh, wait a minute. I'm her mom,'" said Mason. "If anybody knows this girl, it's me. I know how to help her, and it's another learning situation every day after she's been gone."
But now, with GRASP, Mason has a tribe of people who know where she's been and where she's headed on her grief recovery journey.
"It's a journey every day, and it will be for the rest of my life," she said. "It's very important to have other people with life experiences around you because you build each other up and support each other."
Find Addiction Treatment For Your Loved One
If you have a teenager or know someone struggling with substance abuse, call 888-448-0302 to speak to a Recovery Specialist at Landmark Recovery. You can also see our list of rehab center locations to find addiction treatment near you.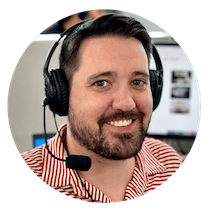 Choose Recovery Over Addiction
We're here 24/7 to help you get the care you need to live life on your terms, without drugs or alcohol. Talk to our recovery specialists today and learn about our integrated treatment programs.