In September of 2018, NOVA, the highly popular PBS series on science and technology published a documentary on the addiction crisis in America. Created by the Boston-based producers over the past couple years, this documentary showcases the stories of several addicts and families as well as the work being done by scientists around the nation to understand and treat the epidemic of addiction. By shedding light on a feared and stigmatized subject, the documentary will hopefully help inform individuals about effective treatment options and the reality that many Americans are faced with when it comes to options for getting better.
To watch the film in its entirety, you can check out on PBS.org here
Sarah Holt, the film's writer, director, and producer explains her reasons behind making the film in the first place: "Like nearly half of all Americans, I watched relatives, neighbors, [and] friends struggle with addiction, and it was incredible to me that families were navigating a broken system of care — trying to figure out how to help their loved ones and paying for it out of their own pockets, often times spending tens of thousands of dollars on treatment that wasn't effective." Holt hopes that her film will ultimately change people's' minds when it comes to perceptions about what addiction is and is not.
Overdose is now the number one cause of death of people under 50 in the United States. In one single year in fact, more than 70,000 Americans died of an overdose. We have hospitals that are overwhelmed. Prison systems full of people in need of treatment. The entire fabric of our society is being destroyed by addiction. But what is the answer? Maybe there is no answer yet, a but promising starting point seems to be reframing the discussion to help people understand that addiction is a disease, not a moral failing.
Crisis in Appalachia
The film kicks off in West Virginia, interviewing residents and family members familiar with the addiction crisis that has left their community in shambles. The coal mining industry was what originally allowed the town to prosper, but a changing energy economy would eventually lead to a downturn in financial outlook and the dissolution of communities. According to one anonymous resident, West Virginia was the perfect storm. The whole state was once dominated by some of the hardest and most dangerous physical labor jobs in the world, and many workers were familiar with pain on a daily basis. When pain pills and unemployment swept through the state, it changed everything.
In pouring over patient prescription records from West Virginia, investigators began to realize that it was doctors, not drug dealers, who were supplying the majority of the substances involved in fatal overdoses throughout the state. Some patients would engage in doctor shopping, picking up as many as 1600 pills a month from various doctors in the state and oftentimes selling these drugs on the street. In other cases, patients would start taking opioids on the advice of doctors and wind up unable to stop. This was the case of Casey, a young high school student who was prescribed opioid painkillers to help with the pain caused by surgery on an ovarian cyst. Casey had always avoided taking drugs and alcohol in high school, but on the advice of doctors she wound up hooked on copious amounts of pain killing medications. Today, Casey has been diagnosed with fibromyalgia and takes a variety of non-opioid medications to cope with the daily pain.
"Addiction in the United States is killing what would roughly be the equivalent of a Boeing 737 crashing every single day." – NOVA Documentary.
The documentary also takes a look at Vancouver, Canada, a gateway city for the illicit drug fentanyl. Much of it comes from China and arrives hidden within packages and nondescript envelopes. If one batch gets sold on the streets, law enforcers can detect a clear spike in overdoses and deaths. The same holds true in West Virginia, where State Health Commissioner Rahul Gupta draws the correlation between an overdose outbreak and a communicable disease outbreak, with similar timelines and areas of infection. The community response however, always seems to be vastly different.
Vancouver is also home to the first legal safe injection clinic in North America, a place where addicts can arrive and safely inject drugs in a safe and secure environment. Users are provided with clean needles, testing equipment to determine whether substances contain any amount of fentanyl, and informational resources and contacts for finding treatment in their area. Fentanyl is now being found in 88% of illegally acquired opioids in Vancouver. Supervised injection sites are illegal in the United States, but evidence is showing that overdose deaths decreased by 35% in the surrounding area, and reduced cases of Hepatitis C by half. While safe injection sites are still illegal in the U.S., there are counties where handing out clean needles for patients to take home is not. These and other harm reduction measures are gradually growing in national recognition.
"Nobody is unreclaimable. The only thing you cannot recover from is death." – Dr. Anna Lembke, Stanford Medicine
According to Dr. Rahul Gupta, West Virginia's public health commissioner, investing in a harm reduction approach is the right choice morally and financially. For every $1 spent on harm reduction, we could be saving $7 in medical costs. Per year, this could translate to saving over half a trillion dollars for American taxpayers.
Dr. Anna Lembke from the Stanford School of Medicine champions a similar position: "The solution to this crisis is for us to embrace addiction as a disease, to bring it within the house of medicine so that anyone struggling with addiction can walk into a physician's office and ask for help without being stigmatized or denied medications."
The Faces of Addiction

"Addiction" does an excellent job of portraying how this disease doesn't discriminate based on race, gender, creed, or wealth. Such was the case with Jonathan, a young high school student who was misdiagnosed with ADD and began being prescribed Adderall to help with focus. The Adderall gradually became less effective over time and required higher dosages, so Jonathan began unwinding from the high after a long day by drinking alcohol. To cope with the anxiety caused by the Adderall withdrawal, he also began taking Xanax and smoking pot. Eventually, he graduated to heroin.
Jonathan's parents did what most sensible parents would do and got him enrolled in a high quality, residential treatment center as quickly as possible, confident that their bright young son would be fixed by advances in medical & health science. Treatment cost the family hundreds of thousands of dollars and after a year into treatment, he regained his confidence and enrolled at the University of Denver. 3 days after starting his freshman year, Jonathan was found dead in his dorm room bed from a combination of heroin and fentanyl.
Medication Assisted Treatment
Doctors in West Virginia are increasingly advocating and using Suboxone to help recovering addicts. So many patients continue using simply because they cannot take the pains of withdrawal, and what Suboxone does is allows these people to finally quell the longing inside of them to use again.
Neuro-scientists are also discovering that chronic drug use is associated with greater loss in grey matter in the frontal lobe of the brain, meaning decision making capabilities are significantly diminished in addicts. By analyzing the brains of overdose victims, scientists are also noticing that heroin alters our genes in ways that they shouldn't be. It's not that addiction takes away all aspects of our cognitive function, but it truly diminishes our capacity for decision making, critical thinking, and the ability feel pleasure at all.
While this evidence is frightening, there is also a lot of evidence showing that the brain can heal from the effects of drug abuse and eventually bounce back to a state of equilibrium. While everyone's brain is different, there is still the possibility of full recovery from anywhere from one month to two years.
In one study from the journal Translational Psychiatry, brain imaging scans of addicts found certain areas of the brain were directly activated by patients being shown pictures of their substance of choice. The researchers, out of the Medical University of South Carolina, analysed over 200 heavy cocaine, marijuana, and alcohol users. The hot spots highlighted in the prefrontal cortex were shared across patients, regardless of what the substance was, and researchers hope this information can influence treatment options.
Suboxone
Suboxone is used in medication assisted recovery and was approved for clinical use in October of 2002. Unlike methadone, buprenorphine is the first medication approved to treat opioid dependency for dispensary by physicians. As an opioid partial agonist, it produces effects similar to opioids such as euphoria and respiratory depression. However, they are much weaker than those found in heroin and methadone. Naloxone is a medication purpose built to help treat opioid overdose. As an opioid antagonist, it binds to opioid receptors in order to block the effects of opioids. By combining it with Buprenorphine, Naloxone reduces the potential of Suboxone to be abused, because increasing dosages will not increase the high.
How Does Suboxone Treat Opioid Addiction?
While more effective than other forms of opioid addiction treatment, many doctors struggle to prescribe their patients with Suboxone. Tight restrictions have reduced the number of licensed distributors, roughly about 5% of the nation's doctors have waivers to prescribe this medication.
Suboxone can help relieve symptoms of opioid withdrawal while minimizing potential for abuse. Overall it has the following benefits over similar treatment options:
Only regulated and administered by medical professionals
Lower potential for abuse
High success rate in the treatment of opioid addiction
One way this information could be used would be to use non-invasive trans-cranial magnetic stimulation. This type of treatment is painless and helps to suppress the activation of these feelings when individuals see pictures of their substance, helping to reduce cravings and eventually promote sobriety.
Children and Young Victims of Addiction
Massachusetts General Hospital is one of only a few hospitals in the nation that gives patients medications to help manage cravings after an overdose. In many states, patients brought in with certain drugs in their system are restricted from receiving certain substances to help treat their condition.
Some hospitals also struggle with babies born addicted to drugs. In fact, in the U.S. every 25 minutes a baby is born dependent on opioids. These hospitals are forced to treat children by tapering them off the opioids with medication such as Suboxone and Methadone, lest they experience severe enough withdrawals to trigger a seizure.
ACE (Adverse Child Events)

Adverse child events and trauma are other significant factors that can influence the development of a drug addiction. Studies show that as little as 5 adverse events can increase the risk of developing an addiction tenfold. Trauma and other adverse childhood events can cause changes in brain development and emotional outlook that completely change a person's life.
Traumatic events can be the catalyst for a perfectly healthy individual to spiral into substance abuse. The long-term effects of trauma make daily life such an unmanageable mess that substances may seem like the only means of coping. Research has shown a strong correlation between individuals who have experienced trauma and those with substance use disorder. According to the Substance Abuse and Mental Health Services Administration, at least 1 in 4 people who experience trauma will develop an addiction as a direct response.
No matter the traumatic event, symptoms will eventually rear their head in the form of physical and emotional responses. Many of these symptoms can be subtle, while others take time to develop and become difficult to overcome. The good news is that through therapy and counseling, there is hope for overcoming the symptoms of trauma to live a happy and healthy life.
Next Steps
If you're seeking help organizing medication assisted recovery for a loved one, don't hesitate to seek out the assistance of trained professionals. If you're looking for drug and alcohol rehab, Landmark Recovery provides drug and alcohol recovery that help addicts take the first steps towards achieving and maintaining sobriety. Our caring staff is trained in residential treatment, individual and group therapy, as well as intensive outpatient treatment and detoxification.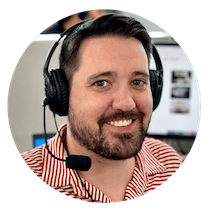 Choose Recovery Over Addiction
We're here 24/7 to help you get the care you need to live life on your terms, without drugs or alcohol. Talk to our recovery specialists today and learn about our integrated treatment programs.