Prince Harry's memoir, Spare, details many of the unexplored recesses of his royal life but also extant reports of heavy drinking and drug use. Few details have been provided regarding his path to recovery. This follows the December release of a widely viewed, six-part Netflix documentary on Harry and his wife, Meghan Markle, and a dramatic film about their lives, Harry & Meghan, released in 2019.
The Royal Cocaine Rumor
The book covers several controversial scenes, including one where William, Prince of Wales, physically attacks Prince Harry during an argument about Meghan. Another that's actually not related to the relationship is that of what Spare calls the "party prince." It refers to a time in his life when the Duke of Sussex concedes that he indulged in cocaine a "few" times. This actually hearkens back to a rumor first published by a British tabloid the same year Harry & Meghan was released.
"Which third-generation royal unrolled a friend's banknote when doing coke?" the original piece read according to Daily Mail. "They said, 'Hello, granny!' to the Queen's portrait before re-rolling it and hoofing their line."
This left readers to contemplate whether or not it was speaking of Prince Harry due to his reputation as the wild child of the Royal Family. Though the memoir doesn't specifically confirm this exact statement and scenario, it does confirm that Harry had, indeed, done cocaine. He says he used cocaine several times, starting at age 17 in order to "feel different." 
Other Royal Substance Abuses
Cocaine is one of many substances the memoir, however, admits Harry abused from nicotine to marijuana and even psychedelics like ayahuasca and psilocybin, which is being increasingly considered for legalization in the U.S. Harry details one experience in 2016 in which mushrooms gave him a hallucination in which he conversed with a trashcan. In the book, he expresses remorse and guilt for his substance use.
"I knew this was bad behaviour," Harry wrote about sharing a joint with friends. "I knew it was wrong. My mates knew too."
He wrote that he took drugs, like many people do, to deal with mental trauma. In Harry's case, it was in an effort to deal with the loss of his mother, Princess Diana. He said "It wasn't much fun and didn't make me feel particularly happy the way others seemed to." 
Newspaper reporters had actually approached palace officials in 2002, claiming to have photographic evidence of Harry doing cocaine, according to the memoir. Harry brags in the book about lying to the officials and leading the royal family to deny the allegation to the journalist.
Prince Harry Forced into Recovery
In February 2002 — the same year Harry got the palace to lie to press about his cocaine abuse — King Charles, then Prince of Wales, enrolled Harry in the addiction treatment program at Featherstone Lodge Rehabilitation Centre in South London per The Guardian.
Featherstone was then referred to as a detox facility for heroin users. Royal sources at the time had only confirmed that Harry, then age 17, had confessed to "experimenting" with cannabis on several occasions. He was also said to have been drinking excessively.
Much of this behavior was then attributed to Prince Harry coping with the death of his mother, Princess Diana. This matches what addictionologists often assert about trauma being a common denominator for substance abuse habits. That's one of the problems cognitive behavioral therapy is intended to treat. It's a treatment modality largely used for victims of post traumatic stress disorder.
Treatment Modalities for Prince Harry
Taking an aggregate sum of what substances Prince Harry took, he may have had an arduous detox process to undergo. It's literally a series of chemical changes in the body, which prove not only uncomfortable but painful and even life-threatening sometimes. Healthcare experts agree that this is a process best overseen by professional, medical staff.
Even after detox, these chemical processes can easily lead to a dopamine crash. Dopamine levels drop so precipitously when this happens that some people become temporarily suicidal. Ephemeral mental illness aside, therapy is a necessary treatment to actually combat substance use disorders (SUDs), too.
Detox supervision is one of the specialties of Landmark Recovery, even to the point of medication-assisted treatment in some circumstances. Also, therapy afterward is hardly just about surviving dopamine crashes. At the same time, not all talk therapy is well suited to deal with the root problem of SUD. Cognitive behavioral therapy identifies and targets the thought processes that contribute to substance abuse, yanks them up by the root and replaces them with thoughts better suited to living without those substances.
If you relate to Prince Harry's journey, and need help to stop drinking or taking drugs, go to Landmark Recovery or call 888.448.0302.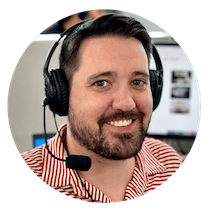 Choose Recovery Over Addiction
We're here 24/7 to help you get the care you need to live life on your terms, without drugs or alcohol. Talk to our recovery specialists today and learn about our integrated treatment programs.