Published: November 21, 2022 at 7:30 a.m. | Updated: November 21, 2022 at 1:22 p.m.
Proposition 122 approval makes Colorado the latest state to legalize psilocybin and other psychedelic drugs
Colorado became the second U.S. state to legalize psychedelic drug use after a measure on the November ballot was narrowly approved by voters. It's a move that reflects the growing popularity of psychedelic substances across the country. More than a dozen U.S. counties and cities have decriminalized psilocybin or psilocin, two psychedelic compounds found in "magic mushrooms."
View this post on Instagram
Bills that would decriminalize possession of the compounds have been introduced in 19 other states, but none of those proposals have been enacted, yet. Lawmakers in more than 12 states have introduced legislation aimed at studying the possible health benefits of psychedelics. Legislators in New York and Washington are currently reviewing bills that could legalize magic mushrooms for therapeutic use. 
Colorado follows Oregon, which in 2023 will allow patients to take psilocybin under the supervision of regulated and licensed "healing centers." Colorado Proposition 122 approves the statewide personal use of psychedelic mushrooms for Colorado adults 21 years or older. The "Natural Medicine Health Act" also opens the door for Colorado to open its own state-regulated "healing centers," to help provide psychedelic therapy for those experiencing mental health problems.
"There is a lot of promise that some of the mushroom-based therapies (and) natural medicines show for post-traumatic stress disorder, for depression — studies out of Johns Hopkins and others — and we want to make that available," said Colorado Governor Jared Polis during a recent episode of "Real Time with Bill Maher. "The bureaucracy with the FDA, this stuff takes decades or years and it comes out costing $1,000 a pill. It's ridiculous, right? So we want to make this available. It's promising. We're going to work on getting right from a health perspective in Colorado, but anything we can do to help those with PTSD."
While psilocybin and other psychedelic drugs remain illegal at the federal level and in most states, it's decriminalized in over a dozen states around the country, including Denver. In this blog post, we'll discuss where psychedelic use is legal, as well as what the passing of Proposition 122 could mean for pending measures around the country.
Where are psychedelic drugs legal or decriminalized in the U.S.?
While Colorado and Oregon are the only U.S. states where psilocybin is legal for therapeutic use, more than a dozen municipalities have decriminalized psilocybin and other "naturally-occurring entheogenic plants and fungi." In 2019, Denver voters approved Ordinance 301, the "Psilocybin Mushroom Initiative," making it the first U.S. city to decriminalize psychedelic mushrooms.
Here's a look at where psychedelic drugs are considered legal to possess or deprioritized by law enforcement:
California
Massachusetts
Michigan
Ann Arbor

. In September 2020, the city council voted to decriminalize entheogenic plants and fungi.

Washtenaw County.

The

county prosecutor's office

expanded Ann Arbor's city council vote to cover the entire Michigan county.

Detroit.

In November 2021, Detroit's city council

passed a bill

to decriminalize psychedelic plants and fungi within city limits.

Hazel Park.

In March 2022, the city council

passed a resolution to decriminalize

.
Washington
Washington D.C.
D.C. residents voted to approve the Entheogenic Plant and Fungus Policy Act in March 2020, which decriminalized decriminalized "natural psychedelics."
Decriminalized psychedelic substances in the United States
The list of decriminalized substances found in psychedelic/entheogenic plants and fungi typically includes:
Psychedelic mushrooms (psilocybin)

Dimethyltryptamine (also known as "

DMT

")

Ibogaine
U.S. states considering psilocybin use as an alternative treatment for mental health
In total, over 60 bills pertaining to psilocybin in two dozen U.S. states have been introduced, according to an NBC News report. In July 2022, The Pew Charitable Trusts wrote about states making strides toward legalizing "healing centers" like Oregon plans to open, as well as funding research into the medical use of psilocybin, including:
What's the difference between legalization and decriminalization?
While legalization and decriminalization are often used interchangeably, it's important to know the difference so you don't break the law. Decriminalization changes how law enforcement deals with criminal activities, lowering legal penalties like jail or prison time to civil fines. However, when Oregon decriminalized the possession of illegal drugs in 2020, it lowered but didn't eliminate criminal penalties. 
For example, possession of a controlled substance remains illegal under federal law. However, Measure 110 "reduces penalties for drug possession." For possession of large amounts, Measure 110 reduces criminal penalties from the felony level to a Class A misdemeanor, punishable by up to 364 days of prison and a fine up to $6,250. In addition, violators in possession of smaller amounts of illegal drugs will only face a $100 fine in Oregon.
Legalization puts limits on an activity, such as drug possession or alcohol use. When Colorado legalized recreational marijuana use in 2012, the state was required to establish rules and limits on personal use and sales. Like all controlled substances, marijuana remains illegal under federal law. However, in Colorado, state laws make require you to be 21 years or older to have, use, buy or sell marijuana.
Why is support for psychedelic legalization is growing?
Advocates for the push to legalize psychedelics often point to the growing number of research that suggests psychedelic substances are adequate for treating mental health issues. According to a report from Johns Hopkins Medicine, most of the studies explore psychedelic treatment for:
Depression

Anxiety

PTSD

Addiction or substance use disorder (SUD)

Eating disorders
Studies show psychedelic treatment leads to decreased depression
A study published on February 15, 2022, in the Journal of Psychopharmacology found that in a group of participants with a long-term history of depression, psilocybin treatment produced large decreases in depression. Researchers recruited 27 participants, 88% of whom had been previously treated with standard antidepressant medications. Twenty-four participants were given two doses of psilocybin about two weeks apart. According to the results, depression severity remained low one, three, six and 12 months after the psychedelic treatment, wrote a news release from John Hopkins.
"Psilocybin not only produces significant and immediate effects, it also has a long duration, which suggests that it may be a uniquely useful new treatment for depression," said Roland Griffiths, a professor in the Departments of Psychiatry and Neurosciences at the Johns Hopkins University School of Medicine and founding director of the Johns Hopkins Center for Psychedelic and Consciousness Research. "Compared to standard antidepressants, which must be taken for long stretches of time, psilocybin has the potential to enduringly relieve the symptoms of depression with one or two treatments."
House of Representatives united in support of psychedelic treatment
In July 2022, the House of Representatives passed a pair of amendments to the proposed National Defense Authorization Act (NDAA) for the fiscal year 2023. The NDAA is an annual bill that lets Congress set guidelines for defense policy and provides guidance on how military funding can be spent. The amendments work together to explore the effectiveness of psychedelics in treating trauma for armed service members. 
The two amendments were authored by Congresswoman Alexandria Ocasio-Cortez, who according to Texas Signal added MDMA and psilocybin to the list of substances authorized for an official study on opioid alternatives, as well as Congressman Dan Crenshaw, who addressed medical research funding. Crenshaw's amendment "creates a Pentagon grant program for certain eligible government entities to conduct research and clinical trials on PTSD treatment of active duty service members using psychedelics," added the report.
For Crenshaw, a former Navy SEAL, psychedelic treatment is crucial to reverse the trend of military veterans struggling with mental health issues, namely suicides. According to the 2022 National Veteran Suicide Prevention Annual Report, the average number of suicides per day rose from 81 per day in 2001 to 121 in 2020. 
"I know plenty of others who've done that exact same treatment, very close friends of mine," said Dan Crenshaw, a Texas state congressman and former Navy SEAL during a hearing for his and Rep. Ocasio-Cortez's amendments. "Their stories are all the same. It was absolutely life-changing. It changed everything for them – one day of treatment."
Why critics say legalized psychedelics are a bad idea
While support is strong for psilocybin use as an alternative therapy for treating mental health illnesses, critics argue that the Food and Drug Administration (FDA) has yet to approve psychedelic drugs for medical use. According to the Associated Press, many critics argued that the "healing centers" – which would be regulated and supervised under Proposition 122 in Colorado –  and the private use of psychedelic drugs presented public safety risks and would send the wrong message to kids and adults that the substances are healthy.
"This opens a very large national conversation about the role of the FDA in determining medicines in this country," said Luke Niforatos, the head of the opposition ballot committee, Protect Colorado's Kids. "Because now, for the second time in a row, we've had states put medicine to a ballot vote and circumvent science and the FDA."
Are psychedelic drugs addictive?
As the National Institute on Drug Abuse (NIDA) points out, evidence suggests that certain psychedelic drugs can be addictive and habit-forming, meaning people can develop a tolerance to them. Psilocybin and other psychedelic substances are classified as hallucinogenic drugs, which have mind-altering effects, such as hallucinations and out-of-body experiences, that make them attractive for recreational use. People might misuse psilocybin mushrooms and other substances to detach from reality or cope with stress. 
Depending on the dose, short-term effects of psilocybin and other hallucinogenics can lead to:
Extreme paranoia (unreasonable distrust of others) 

Psychosis (disordered thinking detached from reality) which might make them exhibit bizarre behaviors

Increased blood pressure, breathing rate and body temperature

Dry mouth

Relaxation

Loss of appetite
Although rare, evidence also suggests that psychedelic use can have long-term effects, including:
Persistent psychosis

(continuing mental problems). Visual disturbances, disorganized thinking and mood changes.

Hallucinogen persisting perception disorder

(HPPD). Recurring hallucinations and flashbacks without warning.
The NIDA also notes that more research is needed to determine the complete tolerance and addiction potential for a variety of hallucinogens. 
Conclusion
Drug use of any kind is extremely risky, especially for those with a personal or family history of mental illness or addiction. If you or a loved one is struggling with hallucinations or other effects of psychedelic drugs, you could benefit from behavioral therapy with a licensed counselor or therapist. Don't let shame or negative stereotypes steer you away from getting help. 
Call 888-448-0302 to speak to a recovery specialist.  A member of our admissions team is available 24/7 to guide you through treatment programs. Come visit us in person if you prefer to meet face to face. 
Landmark Recovery of Denver is one of the newest drug and alcohol rehab centers in Colorado.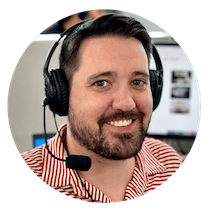 Choose Recovery Over Addiction
We're here 24/7 to help you get the care you need to live life on your terms, without drugs or alcohol. Talk to our recovery specialists today and learn about our integrated treatment programs.