Prison Addiction Treatment Access in Oklahoma
Up to 65% of the U.S. prison inmates are suffering from a substance use disorder. Getting the right treatment to the incarcerated population who may be suffering from a substance use disorder (SUD) is important, both in making them productive to society and lowering rates of recidivism. The National Sheriffs Association guidebook on medication-assisted treatment in prisons states that, "Jails have become a revolving door for individuals struggling with mental health and [SUDs—caught in a continuing cycle of] arrests, incarceration and release to the community."
Data is clear on the effectiveness of SUD treatment in lowering rates of recidivism. Landmark Recovery is dedicated to helping anyone get access to addiction treatment, even those in the prison system. It's all about helping people get back on their feet to live a better life.
Oklahoma and Punishing Drug Offenders
In 2010, the US federal government awarded Oklahoma over half a million dollars toward developing a residential SUD treatment program for non-violent offenders. Some of that money went toward a highly effective regimented treatment program (RTP) at Eddie Warrior Correctional Center for women. As of 2019, the program has received positive feedback from those who've gone through it, and they report much lower-than-average recidivism rates compared to the general prison population in the state.
Despite the effectiveness of programs like the RTP at Eddie Warrior, the prison population for non-violent drug offenses has ballooned in recent years. To combat this, voters in Oklahoma have rejected continued harsh punishment of drug offenders by voting for lesser charges for drug offenses so offenders can get the treatment they need instead of clogging up an already-overcrowded prison system.
According to Mark Woodward, an officer at the Oklahoma Board of Narcotics, the cost to lock up a prisoner for a whole year is $19,000, compared to $5,000 a year for the cost of a community-based rehab program. George Leach III, the assistant district attorney for Texas County, says that the faith-based treatment offered to Panhandle-region prisoners doesn't necessarily work the first time (most who undergo treatment for the first time will relapse at some point before seeking further help), but after the second time in treatment through these same programs, more than half of them usually won't come through the system again due to more successful treatment.
Reducing Recidivism in Oklahoma
The Pew Charitable Trusts recount recidivism rates for those who received Vivitrol injections at Barnstable County Correctional Facility in Massachusetts. Recidivism rates went down to 9% compared to the national re-arrest rate for drug offenders at 77% (within five years of release), which was a dramatic improvement in getting former prisoners back on their feet once they've been released. In a 1999 study, Dr. Harry K. Wexler found that after three years, 27% of the prisoners in a California prison treatment program that included aftercare were arrested again when the non-treatment recidivism rate was 75%. These results won't always replicate across the board one-to-one, but any effort at treating prisoners through behavioral healthcare is a step in the right direction.
Treatment Works
The Federal Bureau of Prisons lists reasons that drug treatment can be most effective in prison populations. When properly utilized, treatment can:
reduce relapse

reduce criminality

reduce recidivism

reduce inmate misconduct

increase the level of the offender's stake in societal norms

increase levels of education and employment upon return to the community

improve health and mental health symptoms and conditions

improve relationships
What is Landmark Recovery of Oklahoma City Doing to Help?
"Most prisons cannot afford to offer MAT programs or vivitrol or suboxone treatment," said Toni Williams, vice president of nursing at the Landmark Recovery. "They cannot afford to offer these treatments to this population."
To help tackle the issue locally in Oklahoma City, Landmark Recovery partners with probation officers, drug courts and provides treatment services to individuals once they leave the prison system. We also offer a program that prisoners can begin around a month before they're up for release so we can tackle an addiction before they leave prison to begin life anew. After they leave, we bring them to our treatment center where we give them a full round of treatment. Not only is tackling addiction in prison and expanding access to those who need it important but tackling addiction before it causes an arrest is important.
Learn More About Addiction Treatment
To learn more about how Landmark Recovery of Oklahoma City can help you or your loved one tackle a substance use disorder, give us a call at 888-448-0302 today. We work with those in need of SUD treatment in the prison system to help make better outcomes possible in society. Unlock your potential to live a better life with Landmark Recovery.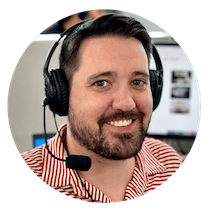 Choose Recovery Over Addiction
We're here 24/7 to help you get the care you need to live life on your terms, without drugs or alcohol. Talk to our recovery specialists today and learn about our integrated treatment programs.