When learning about local treatment centers such as drug rehab in Indiana, it is important that patients understand treatment methods and strategies that will be used during the recovery process. One of the biggest treatment methods and ways that patients will be helped during their time in an inpatient or outpatient facility is through psychotherapy.
Before we take a look at how effective this treatment method is and how rehab centers are using it along with other strategies, let's first define psychotherapy and learn a little bit more about what it is.
What Is Psychotherapy?
Psychotherapy, or talk therapy, is a term that is used in many treatment programs for mental health disorders identify, change, and overcome certain troubling thoughts, emotions, and behavior that is affecting or causing the mental disorders that many are dealing with. Most forms of psychotherapy take place with a licensed or trained health care professional and are done in individualized settings.
There are a number of reasons that someone may seek out the help of a therapist for psychotherapy. For instance, someone dealing with long-term stress from a job, family situation, or relationship may need this type of help. Meanwhile, someone dealing with depression, anxiety, or substance abuse may also seek the help of psychotherapy.
Mental disorders like substance abuse will have an immediate and detrimental effect on a person's ability to function properly. Luckily, the treatment processes in place are there to help someone who is dealing with these issues.
Now that we better understand what psychotherapy is, let's take a closer look at specific types of talk therapy that can be used to help patients.
Common Types of Psychotherapy
There are a variety of different kinds of psychotherapies and interventions that have been shown to be effective for patients who are dealing with substance abuse problems. Some of the most effective forms of therapy include:
Cognitive-Behavioral Therapy
Cognitive-behavioral therapy, or CBT, is one of the most used and most effective forms of talk therapy for substance use disorders. During CBT, patients will work with a therapist to identify the specific stimuli and triggers that are in the patient's life that they feel are problematic to their recovery. These triggers are things that may push the patient to feel the urge or craving to use. After identifying these issues, the clinicians will work to help the patient overcome these triggers and change their thought processes to associate a more productive and proactive line of thinking with these triggers.
Rational Emotive Behavior Therapy
Rational emotive behavior therapy, or REBT, was a style of therapy that was developed in the mid-1950s by Albert Ellis. REBT is an action-oriented psychotherapy that works by teaching patients to identify and challenge and problematic beliefs with healthier ones that are more conducive to well-being and goal achievement. During REBT, therapists will use a technique called "disputing" in which clinicians will assist in trying to counter any irrational beliefs that they identify in their patients.
Motivational Interviewing
Motivational interviewing is a type of therapy that is non-confrontation that is focused around the patient and is used for both mental health and substance use disorders. The overall goal of this type of therapy is to help patients explore, identify, and resolve ambivalence to change. Once this indecision is solved and identified, motivational interviewing will work to motivate the patient to a behavioral change and work toward the desired goals.
Now that we better understand some of the commonly used types of psychotherapy, let's take a look at how local rehab can help you or your loved ones.
Finding Drug Treatment In Indiana That Can Help
Local treatment and recovery centers are in place to help patients with whatever major substances that they are struggling with. Local rehabs such as Landmark Recovery have a number of treatment components in place to help those who are dealing with substance abuse issues.
For one, these recovery centers will be able to help patients get over the harmful and dangerous withdrawal symptoms that are common during early sobriety and the withdrawal period. During medically assisted detox, patients will be overseen 24/7 by a care staff that is in place to ensure that patients will safely come down from the substances that they are on.
Following detox, patients will move on to the bulk of their treatment process during inpatient which includes a number of psychotherapies to help them. They will also be exposed to group counseling and support programs that are in place to help patients learn from others who are struggling with similar issues. Along with this, patients will likely go through family counseling sessions which are designed to support families as they work to identify and share the impact that substance abuse has had on each individual family member.
Landmark Recovery's Indiana Rehab
As mentioned prior, Landmark Recovery is one treatment center that has the tools and knowledge that you will need to help your loved one adapt and overcome their substance abuse problem and achieve long-term sobriety. Landmark Recovery specializes in evidence-based treatment methods like cognitive-behavioral therapy and motivational interviewing to help those who are suffering from mental health disorders and substance abuse problems.
If you are interested in learning more about Landmark Recovery's drug rehab in Indiana, please learn more on our website and reach out to our admissions team today for a free consultation.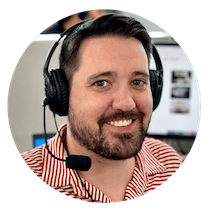 Choose Recovery Over Addiction
We're here 24/7 to help you get the care you need to live life on your terms, without drugs or alcohol. Talk to our recovery specialists today and learn about our integrated treatment programs.