Choosing the right treatment center to help you achieve your goal is just as important as the decision to get sober. Since it is your primary source of support in your journey to sobriety (at least initially), you need to make sure you are getting the care and service that will best support your wellness goals.
Seven Questions to Ask Your Treatment Center
Here are seven questions to ask when selecting your rehabilitation facility. They'll help you know what to expect, from detox to life after you leave the facility.
1.      Do the staff members have medical degrees?
When selecting a rehab facility, you want to ensure that it meets state-licensing standards for the Department of Healthcare Services. A knowledgeable, well-trained, and caring staff is vital to your success.
2.      How long does the program run?
The length of the program you choose hinges on personal factors, including your age, financial status, work, school, and the severity of your addiction. It's all about what works for you, so don't feel obligated to join a program that isn't the right fit.
3.      Is the program inpatient, outpatient, or a combination of the two?
Another highly personal decision is what kind of program you want to participate in. There's no one right answer that fits everyone, but fortunately, many rehab facilities offer a range of services, from inpatient residential programs to intensive outpatient programs, and others, including partial hospitalization and post-detox recovery services.
4.      How many hours of therapy come with the program?
Most rehabilitation programs include individual and group therapy sessions. How many hours of each are you allotted per program? This is an important question to ask as you factor the costs.
5.      Do they treat co-occurring disorders (dual diagnosis)?
If you are experiencing addiction that co-occurs with mental health issues, a treatment facility that has experience with dual diagnosis is critical for helping you achieve your goals. There's no 'one size fits all' approach to sobriety, so you need a program that fits your needs.
6.      Is there programming for family members and rehab alumni?
It is vital for individuals struggling with addiction to have continued systems of support after leaving the facility. This often includes ongoing therapy services or programming that will help educate your family and loved ones about supporting you at home. Whatever that looks like for you, ensure that the program you choose has systems in place to help you sustain your success.
7.      Do they accept your health insurance?
Rehab services can be expensive. Be sure to ask whether the program accepts payments from your health insurance plan. If they do, it relieves a lot of the burden and stress. You shouldn't have to go into debt trying to get well.
When you're choosing a rehab facility, it's essential to do your research. The environment, the program, and the people make all the difference. If you or a loved one struggles with an addiction, you don't have to go it alone. Reach out to us today; we'll help you get started.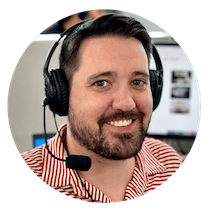 Choose Recovery Over Addiction
We're here 24/7 to help you get the care you need to live life on your terms, without drugs or alcohol. Talk to our recovery specialists today and learn about our integrated treatment programs.